These Are The Top 5 K-Pop Songs Of 2016 Based On Total Inkigayo Points
The year has not come to the end just yet but the lists for the songs with the highest points are slowly being revealed! 
Recently, a post released the current top five songs with the highest points of the year on SBS Inkigayo. On top of the list this year so far is EXO's "Monster" with at least 11,000 pojnts followed by rookie girlgroup, TWICE and G-FRIEND. Coming in at fourth place is Block B's "Toy" with Suzy and Baekhyun's "Dream" trailing close at fifth.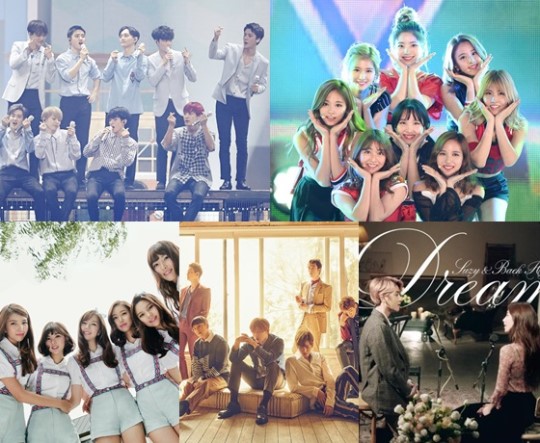 As the post was published, however, some fans cannot help but argue about Taeyeon's involvement in the rankings having raked in 10,557 sales for her single, "Why." If the argument is correct, Taeyeon should be in second place right under EXO's "Monster."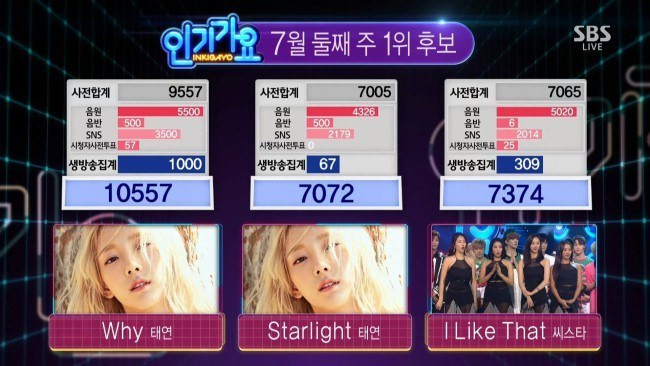 The standing remains a debacle online as others argue about the categories involved in the calculations of the rankings, while others insist on Taeyeon's inclusion on the list.
Others have simply speculated if the original writer simply made an error with the article was first published.
Source: OSEN
Share This Post