5 Korean Celebrities Who Are Publicly Defying The Government
It takes a lot of courage for celebrities to publicly stand against the government, but these artists were willing to risk it all for the good of their country.
On November 19th, an estimated 500,000 participants gathered at Gwanghwamun Square for another mass protest against President Park Geun Hye. Many citizens held up signs, banners, slogans, and candles as they chanted together in demand for the president's resignation. Among the protesting citizens, a few popular celebrities were spotted. Although these celebrities have been receiving praise and support for their political stance from netizens, they risk far more than most by publically announcing their stance against the current government.
Actor Yoo Ah-In was found amongst this huge crowd, holding a candle in support along with his fellow citizens. He brought along his Studio Concrete crew to the protest as well.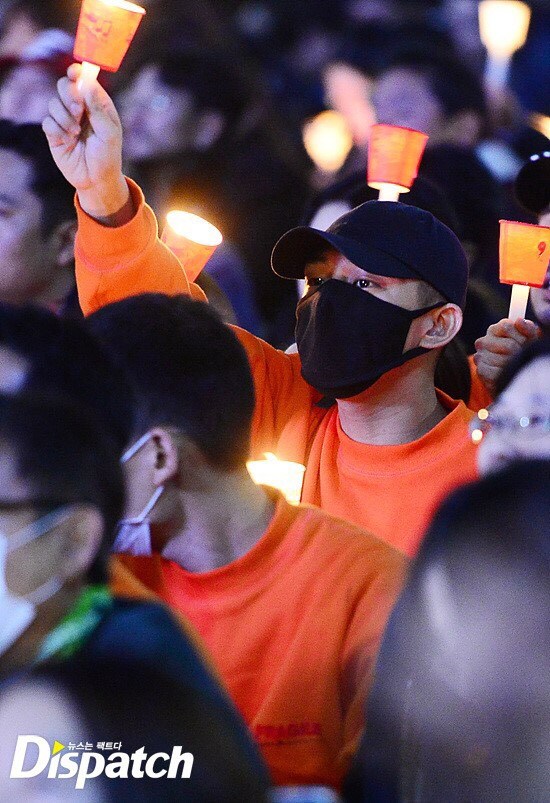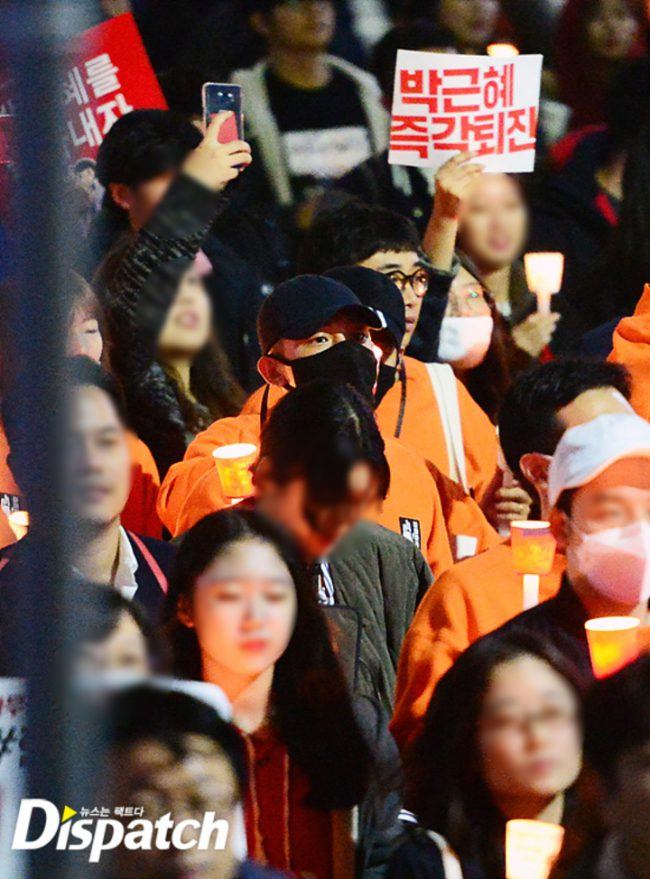 Idol-turned-actor, Lee Joon, also participated in the protest and encouraged others to join him through his Instagram posts.
He took a photo of the protesters in front of him with the caption, "I am here now that my drama filming is done, it's amazing here. At times like these, we have to unify our strength <Come down from your station now>." 
Film critic and journalist, Heo Jiwoong, who participated in one of the previous protests was back again to take a stand against the government.
He posted a picture of him and his mother at Gwanghwamun Square with a sarcastic caption that read, "Your honor I was here last week, I didn't mean to be here this week, but my mom came up from the countryside so I was forced to come meet her here."
Heo Jiwoong also took a picture with film director Byun Young Joo with a caption saying that they had been at the protest since 10am.
He also posted a video of a sea of protesters chanting in unison.
Veteran singer Jeon In Kwon played a huge part of this protest by singing the Korean national anthem along with his biggest hit, "Don't Worry." Before performing, he gave the massive audience a powerful statement on the current situation. He said, "If the group that is supporting Park (Park Sa Mo) hits you just take a hit. There are a lot of people who endured more beatings for our democracy. Let this become the most awesome candle demonstration in the world." Park Sa Mo is a group of President Park Geun Hye's supporters that were at the rally in opposition to the protesters. The video of him singing these two songs has gone viral in Korea, touching the hearts of many.
At a previous protest, a staggering 1 million protesters marched the streets of Seoul in opposition of President Park.
Source: Dispatch and StarToday
Share This Post