Third installment of "Reply" drama series to occur in 1988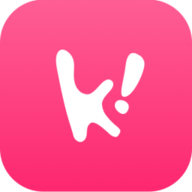 The producer of the popular drama tvN series Reply 1997 and Reply 1994 Shin Won Ho has hinted that a new and third installment is currently being prepared.
According to a staffer, the producer had "worried about which year he was going to base for the drama. There were years like 2002 and 1988 and many more to be used. However, it had been decided that 1988 will be the year for the new series. As for the season premiere," he continued, "we are currently expecting July 2015."
In fact, Reply 1994's art director Seo Myung Hae had previously given hints to the public regarding the new installment during a previous interview.
Talks of Reply 1988 reportedly began last year. At the time, few agencies had met with the staff for casting reasons and other actions were also taken in preparations for the new installment However, for some reason, the making of the drama was stopped.
Shin Won Ho had also mentioned that "many discussions were made, but we have a situation that need us to stop everything. We need to continue to take our time to look carefully at the situation. Reply 1988 is not a certain thing yet. I am reconsidering everything so it may take a long time."
Three months later, Reply 1988 was finally confirmed and is in preparation.
The year of 1988 was full of issues and stories in the entertainment industry, and is best known as the year in which Chinese and Hong Kong movies flourished with actors Leslie Cheung, Chow Yun Fat, Joey Wong, and many more. The Korean music stage was also splendid. Artists such as the "King of Pop" Jo Yong Pil, Lee Moon Sae, Kim Wan Sun, Lee Sun Hee, Byun Jin Seob, and many more took the scene.
Th upcoming Reply drama may even carry the story of the winner of the 1988 College Song Festival, Shin Hae Chul, who passed away in October 2014. Other events that occured in 1988 included the Seoul Olympics and its mascot Hodolee, the boy with the hoop, and many more. A significant event that also occurred in Korea included the hostage situation by Ji Gang Heon, which was later used as a basis for the movie Holiday.
The Reply series began in the year 2012, with Reply 1997, and continued in the year 2013 with Reply 1994. Stars such as Seo In Guk, Jung Eunji, Yoo Yeon Suk, Dohee, Son Ho Joon, and many more experienced soaring popularity after appearing in the series. The drama is known to be well made with the producer's decision to cast certain idol actors and actresses for roles, and never having an issue about their performance in acting during the series.
Source: Ilgan Sports
Share This Post

Facebook

Twitter