Apink's Hayoung, B.A.P's Zelo, Yoo Seung Woo and more take Korea's CSAT exams
On Thursday November 13th, Suneung (an abbreviation term for College Scholastic Ability Test or CSAT, which is a type of standardized test accepted by South Korean universities) took place in 1216 test centers all over South Korea. Many K-Pop idol stars also took Suneung this year. Can you guess who they are?
Approximately 640,000 students took South Korea's college entrance exam, Suneung, on November 13th. Meanwhile quite a few KPOP idol stars also took part in it. These stars include Apink's Hayoung, B.A.P's Zelo, GOT7's Youngjae, Yoo Seung Woo, and Park Jae Jung, among others.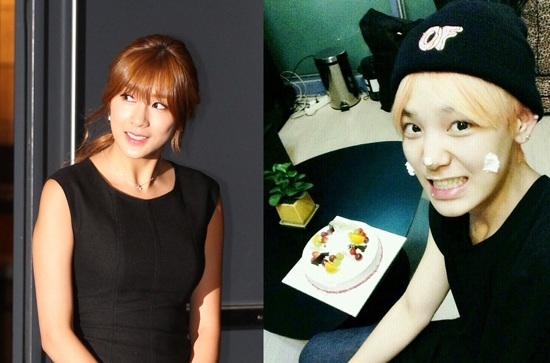 Oh Hayoung's agent company A Cube Entertainment previously announced, "Hayoung will be taking Suenung, however, she will not apply to any college. We consider her experience of taking the exam more valuable".
On November 11th, Zelo showed his thank-you's to his fans via his SNS for cheering him to do well on Suneung. His agency did not reveal the test center in order to avoid any problems for the other test takers.
Yoo Seung Woo from Mnet Superstar K4 is waiting for the result of the rolling admission. It is known that he is planning to enter a university with Applied Music department and continue his music composition learning. Though he had already applied for the rolling admission, he did his best to take the exam. Park Jae Jung from Mnet Superstar K5 also took the exam, a year later than he was supposed to because of his studies in the states.
Meanwhile, Lee Hi, AOA's Chanmi, Hello Venus' Summer, Red Velvet's Joy are known to have given up their exam. It seems that they decided enrolling in universities will not be easy to run parallel with their work.
Good luck to everyone who took the test!
Source: Joins
Share This Post