Top 10 K-Pop Groups of all time according to specific data
Which South Korean idol artists and idol agency dominate physical album sales? The numbers have been tallied and the Top 10 K-Pop idol album sales have been revealed!
In the Top 10, SM Entertainment artists are seen monopolizing the rankings as they show off their power to sell physical albums. TVXQ's albums are combined with their Korean and Japanese sales for a total of 14.1 million albums sold. First male generation idol group H.O.T brings up the rear with over 7 million albums sold in their short career of five years (1996-2001), while EXO is quickly catching up with 5.4 million albums in just five years.
Other artists included are g.o.d, Girls' Generation, Super Junior, BIGBANG, SHINee, S.E.S and Shinhwa. See their album numbers below:
#1 TVXQ (14,143,519); 2003 – Current
SM Entertainment

#2 H.O.T (7,024,903); 1996-2001
SM Entertainment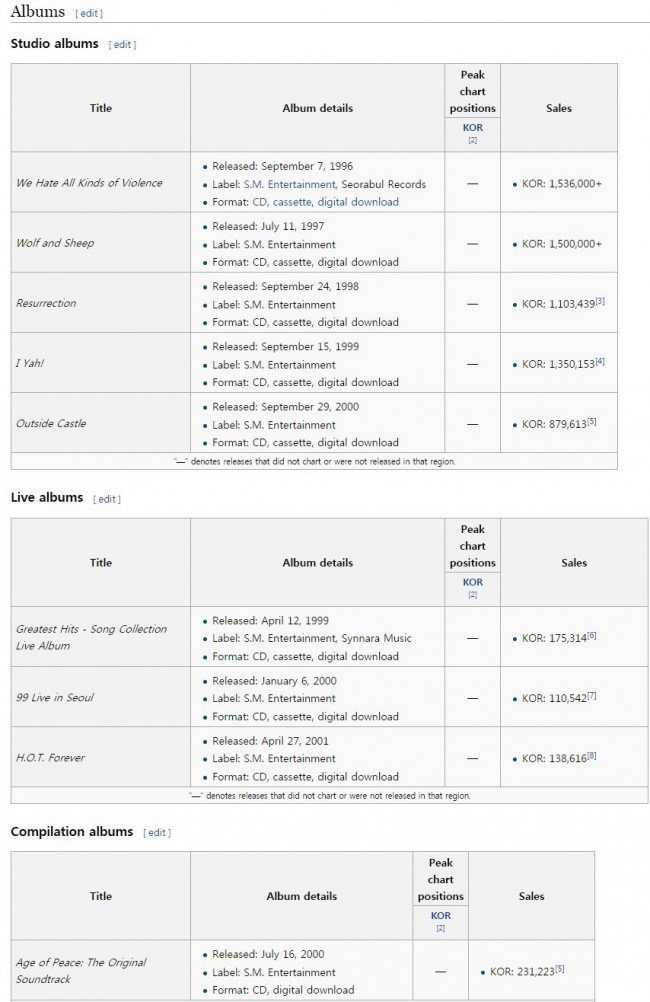 #3 EXO (5,441,744); 2011 – Current
SM Entertainment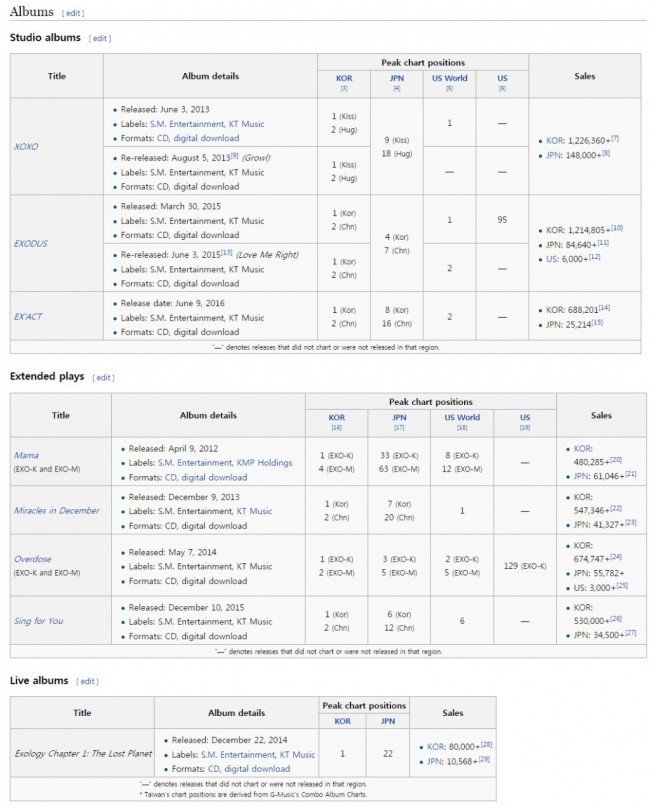 #4 g.o.d (5,096,983); 1999-2004, 2014 – Current
JYP Entertainment, Sidus HQ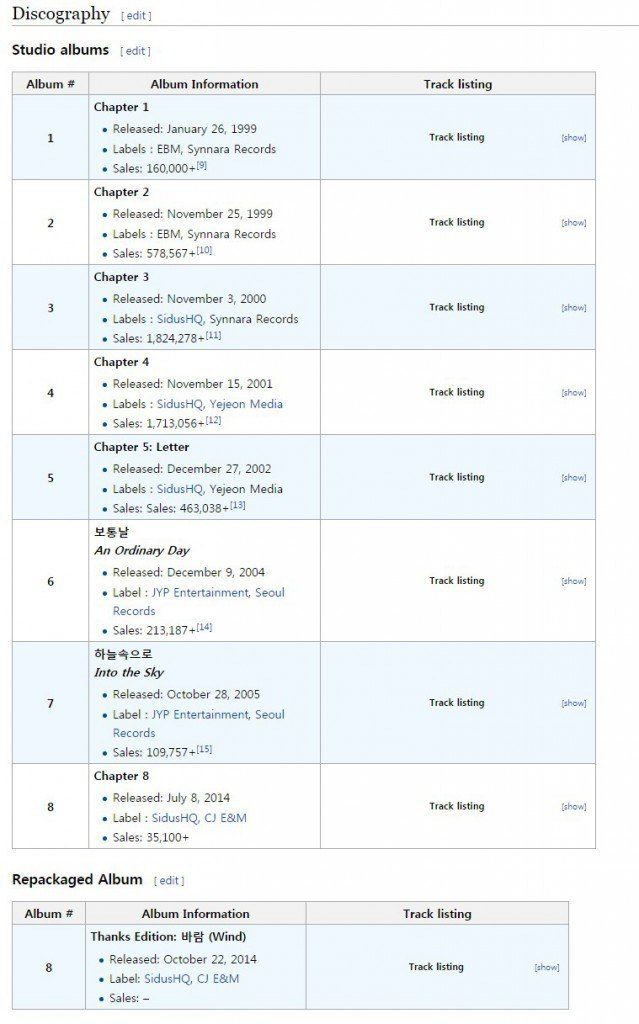 #5 Girls' Generation (4,399,486); 2007- Current
SM Entertainment

#6 Super Junior (3,823,018); 2005 – Current
SM Entertainment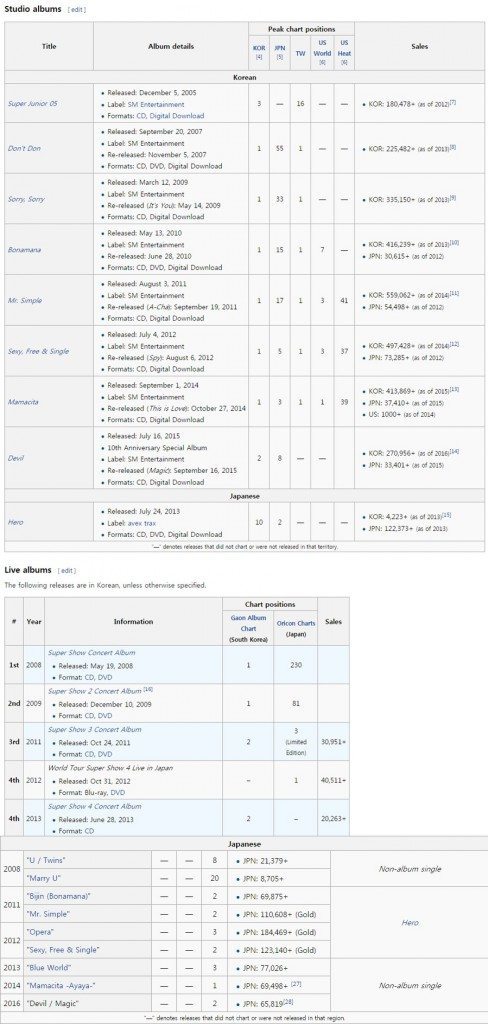 #7 BIGBANG (3,575,997); (2006 – Current)
YG Entertainment

#8 SHINee (3,145,515); (2009 – Current)
SM Entertainment

#9 S.E.S (3,104,046); (1997 – 2002)
SM Entertainment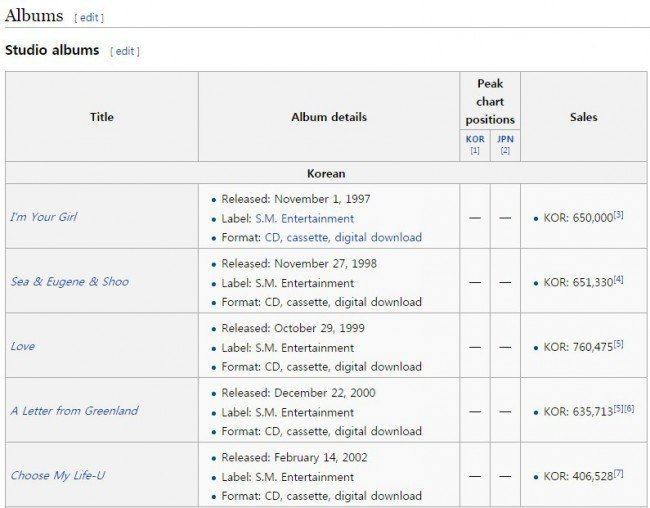 #10 Shinhwa (2,975,555); (1998 – Current)
SM Entertainment, Good Entertainment, Shinhwa Company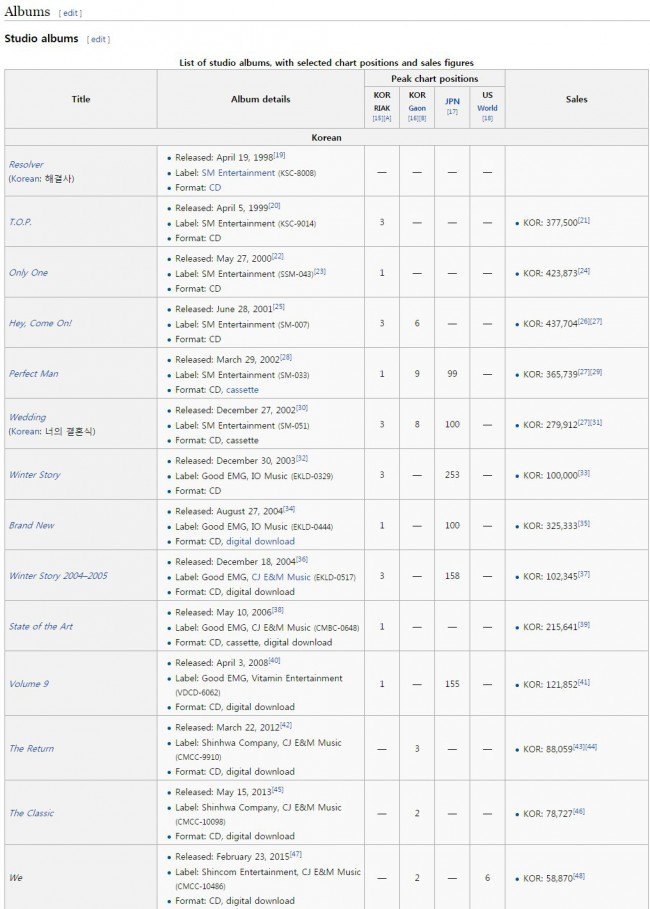 Source: Pann
Share This Post