TOP says he refuses to meet BIGBANG members before joining the army
T.O.P has decided to secretly enlist for the mandatory military service on February 9 but has jokingly refused to see his fellow BIGBANG members before enlisting.
On February 7, T.O.P uploaded an Instagram post of the group while teasing them by stating that he won't be meeting them before he enters the military.
"I miss my dongsengs, I'm not going to see them before enlisting because I'll miss them too much :P"

– BIGBANG T.O.P
In response, G-Dragon and Taeyang begged T.O.P in the comments to come around and see them before enlisting, where G-Dragon even called T.O.P a "monster" for his harsh (but playful) words.
G-Dragon: "You're such a monster"
G-Dragon: "Let's meet! Please Facetime me at least, hyung!"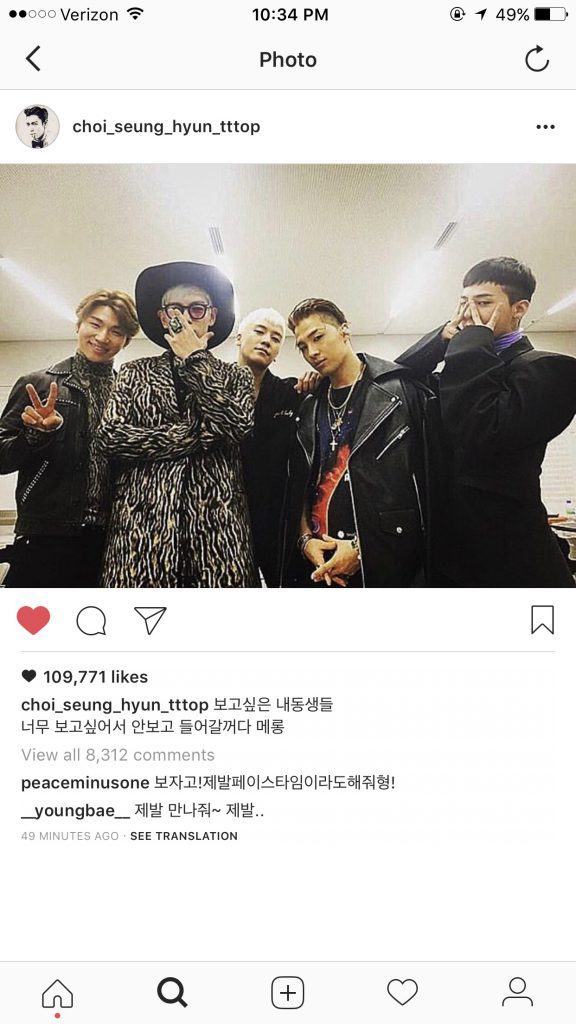 Taeyang: "Please meet us~ please.."
Hopefully, T.O.P stops teasing them and meets his "dongsengs" soon before serving his country.
Share This Post