T.O.P's Sister Begs Fans Not To Send Him Food During Military Training
Fans like to show their favorite idols their love by sending parcels containing food, but T.O.P's sister has begged fans to refrain from doing so.
On March 11, T.O.P's older sister, Choi Hye Yoon, uploaded a picture with a lengthy caption to her Instagram account in an attempt to stop fans from sending him food. In it, she explained to fans that although it might be well-intentioned, sending her brother food parcels while he is in the military would only result in him being punished by receiving penalty points!
She even opened her account to the public to ensure that the message got out to everyone. Although it is currently back on private, a fan managed to grab a screenshot and post it to her Twitter account. The translation of Choi Hye Yoon's original post follows:
"Today was an even more joyful day because it was spent with pretty noonas. Oh, and I have a favor!——— I got a message from my younger brother.. he has finished his recruit soldier training at Nonsan and is now in Byeokje to receive the second-half of his training! However, it is forbidden to send any packages containing food to the Byeokje Training camp and if any soldier receives such packages, they will receive penalty points so please refrain from sending these types of parcels and packages.. because receiving penalty points causes problems… I ask that everyone please do me this favor!! Thank you for always having the heart to cherish my brother."

— Choi Hye Yoon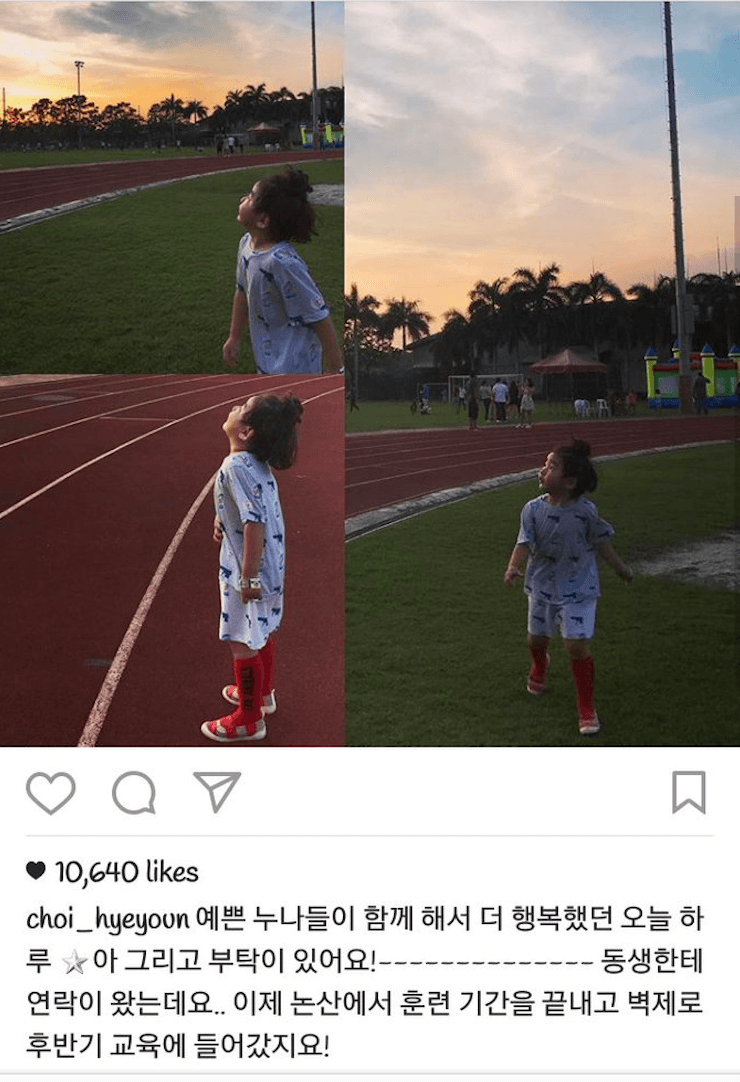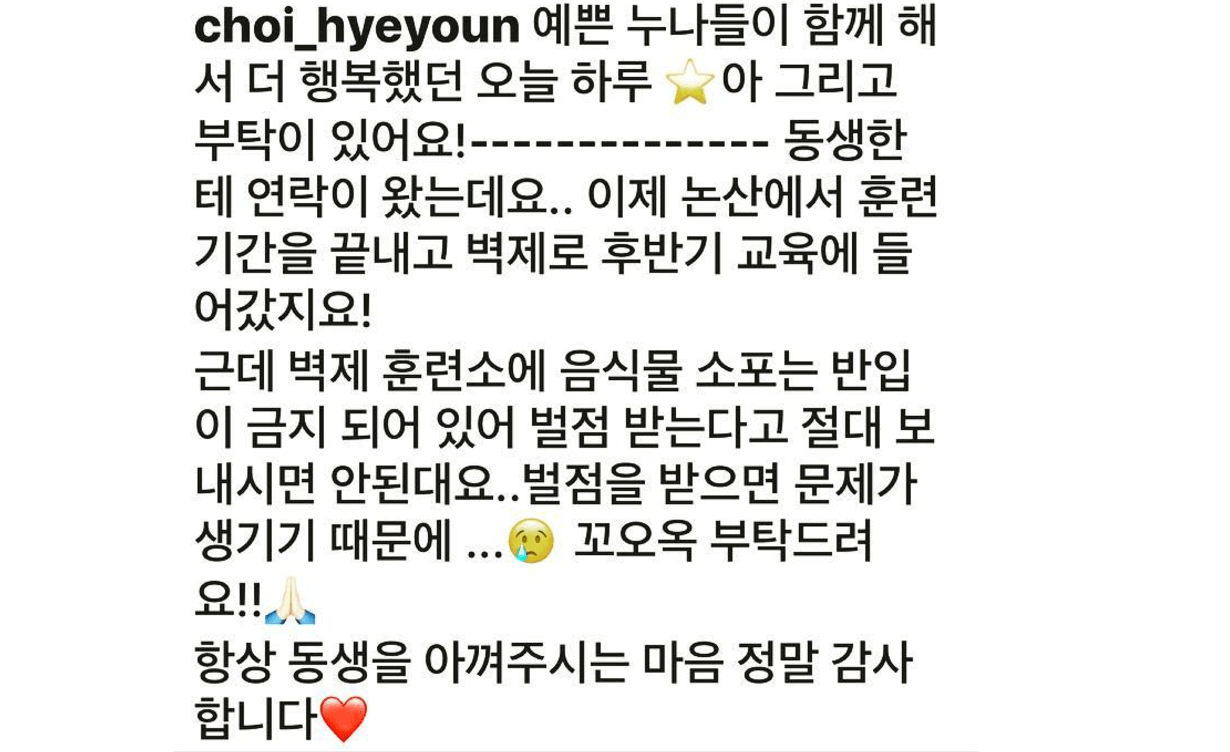 Share This Post