tvN reveals posters for new drama "Tomorrow With You"
With the immense popularity of Goblin, many fans are already anticipating tvN's new Friday-Saturday drama, starring Shin Min Ah and Lee Je Hoon.
In Tomorrow With You, Lee Je Hoon plays the role of the time traveler, Yoo So Jun, who is the CEO of an investment company. He has the looks and the money, complete with integrity. He meets Song Ma Rin, played by Shin Min Ah, and falls in love.
tvN has released the main posters for the series.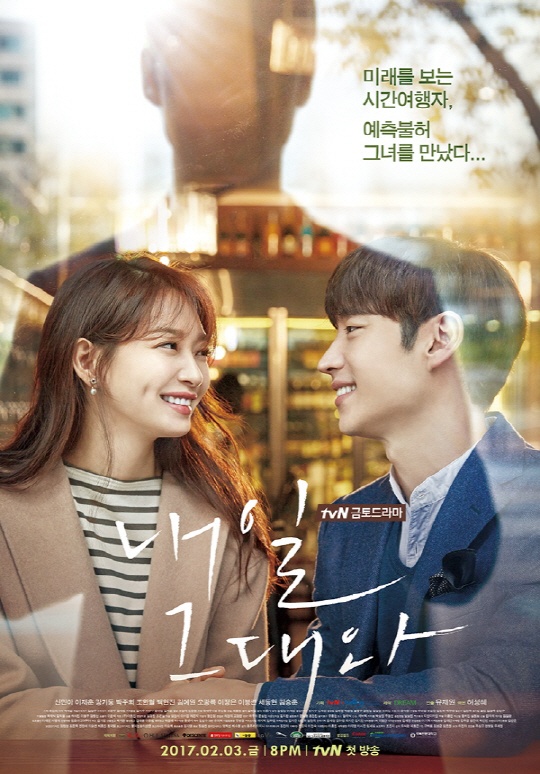 A time traveler who can see the future, meets an unpredictable woman…
The two leading roles are smiling and gazing at each other with loving eyes, foreshadowing a sweet and heart-warming romance. However, the looming shadow reflecting against the window also hints at a dark mystery.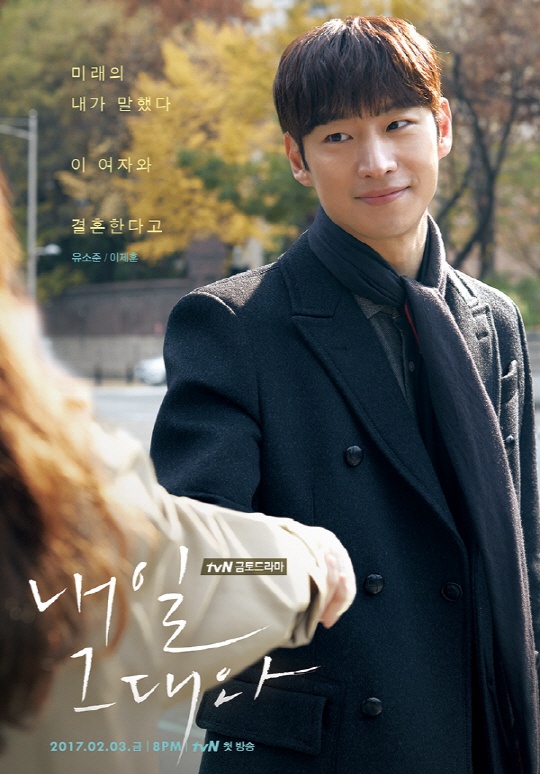 Individual posters for both leading roles were also revealed. In Lee Je Hoon's poster, he is holding Shin Min Ah's hand and smiling, with the subtext,
The future has spoken, I will be marrying this woman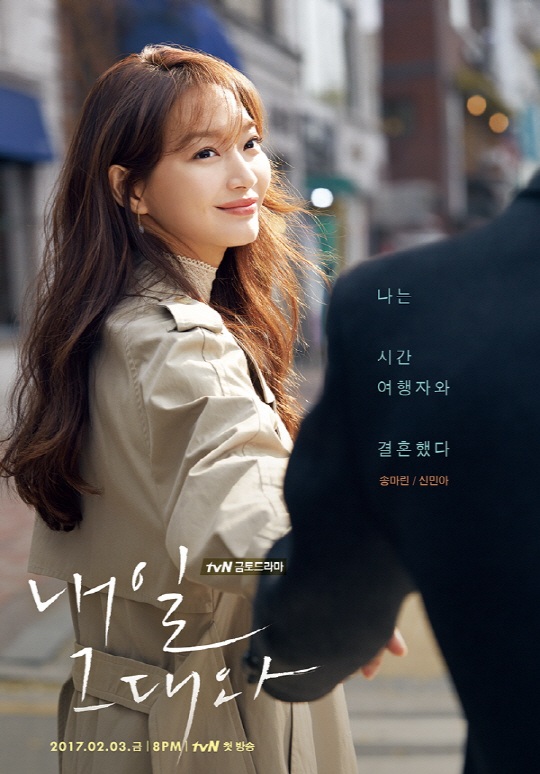 In Shin Min Ah's individual poster, she is also looking lovingly at Lee Je Hoon. The subtext reads:
I married a time traveler
In Tomorrow With You, the two are chosen by fate to get married within 3 months of meeting each other. The first episode will air on February 3, at 8:00 P.M. local time. 
Source: Sports Chosun
Share This Post