tvN unveils new poster for variety show "Go Go Mr. Baek" ft. Onew
tvN has shared a new and refreshing poster for their upcoming food variety show Go Go Mr. Baek on August 30th.
With bright smiles on their faces as they pose against a great blue sea backdrop, Onew and Baek Jong Won sit on large silver cases while Jung Chae Yeon stands in-between them in a cute blue dress.
Baek Jong Won is a highly recognized chef in South Korea, and he will be broadening his cooking horizon with this overseas food variety show, Go Go Mr. Baek. It is being produced and broadcast jointly by both tvN Korea and tvN Asia. On the program, he will be accompanied by Onew and Jung Chae Yeon as they visit various cities throughout Southeast Asia, using local ingredients to create the tastiest dishes.
The first episode, which is set to premiere on September 23rd at 9:15pm KST, will take place in Kudat, Malaysia, a scenery recorded in their newest poster.
Baek Seung Ryong, the PD of the program, said, "Kudat, Malaysia is an amazing city with a dash of mystery. Baek Jong Won has created many 'neo-concept' cuisines and recipes for the audience. The audience will be able to witness and feel the 'closeness' that the three hosts has developed throughout the show. They are close like family."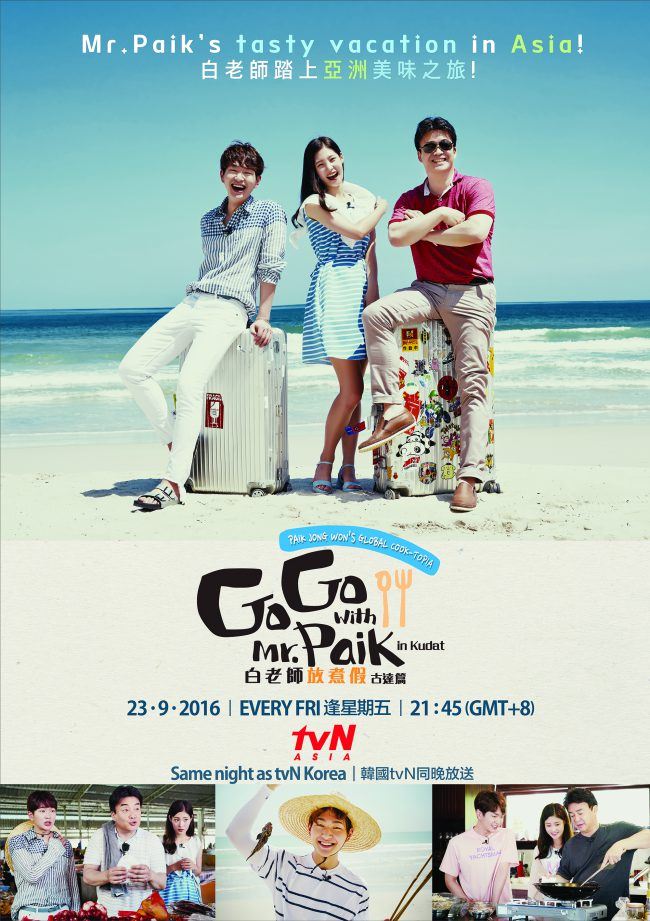 Share This Post