TVXQ, Super Junior, SHINee, and EXO members gathered together to bid Eunhyuk farewell before enlisting
The night prior to Super Junior Eunhyuk's official enlistment into the military, the male singers from SM Entertainment gathered for one last party as they bade him farewell.
On October 13th, Yesung uploaded on his Instagram a photo of the gathered group, writing, "Thanks to Eunhyuk, this is the first time we've come together for awhile. Soon, Donghae will drink also before leaving… but if you smile, we'll meet again, isn't that right? That's why we will be happy then than now #DongSuSHiEX #mouserabbit #superjunior."
In the photo, members from TVXQ (Changmin), Super Junior (Leeteuk, Yesung, Donghae, Heechul, Kangin, Eunhyuk), SHINee (Minho), and EXO (Chanyeol, Suho) posed happily together as they smiled widely for the camera.
Eunhyuk enlisted in the military on the 13th at the base in Chuncheon, Gangwon-do and will be undergoing five weeks of basic training before working under active duty for his enlistment.
He's the seventh Super Junior member to enlist following Kangin, Leeteuk, Heechul, Yesung, Shindong, and Sungmin. Shindong and Sungmin entered the military earlier this year in March.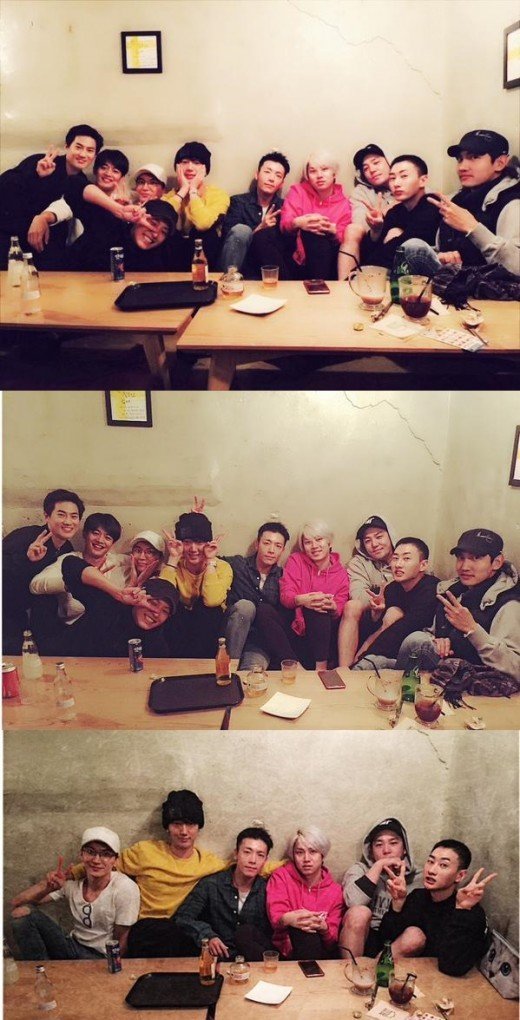 Source: TV Report
Share This Post