TVXQ's Changmin and Super Junior's Siwon pose charmingly in the military
TVXQ's Changmin and Super Junior's Siwon make their presence known with heartwarming photos taking from their military training. 
On December 8th, Changmin and Siwon attracted attention for their superior visuals as they posed for a photo while in their military attire. The two singers were seen radiating a charming, but strong and masculine image. Changmin was captured posing with a finger heart, while Siwon boasted his charms through his charismatic smile.
Both singers enlisted last November 19th as they continued basic military training prior to fulfilling their duties as conscripted policemen.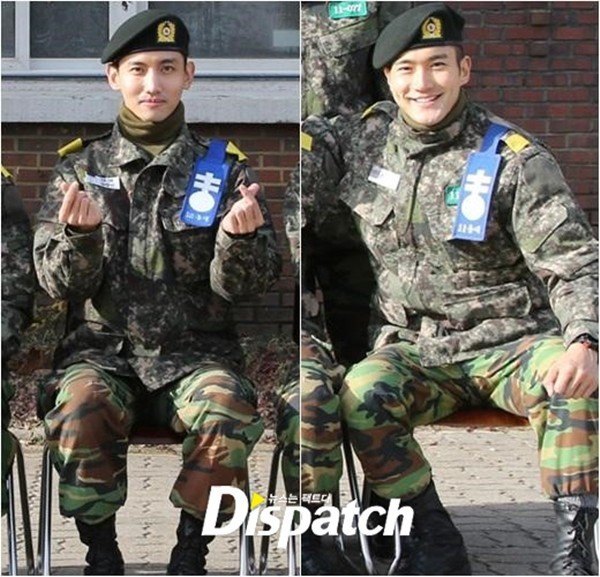 Source: Dispatch
Share This Post