TVXQ Yunho makes international headlines for his service in the military
Since he enlisted in his compulsory military service, TVXQ's Yunho has received numerous awards and accolades for his accomplishments. 
In fact, he's become such an outstanding member of the Korean Army that he's even gained some international attention from top news outlets all over the world.
In a recent article by The New York Times, one of the most well-known newspapers in the United States, Yunho received praise for his leadership in the military band. With thousands of fans in the audience cheering him and his fellow soldiers on, Yunho and the rest of the military band performed hit songs such as TVXQ's "Mirotic."
The New York Times praised the South Korean army for its use of K-Pop in the military. An article by the media outlet quoted Oh Ingyu, a professor at Korea University and the secretary general of the World Association for Hallyu Studies.
According to Oh Ingyu, laying emphasis on male idols enlisting in the military  "is a way of ensuring fan loyalty, by going to the military and creating this great sensation and feeling of nostalgia so that people will really want to wait for them."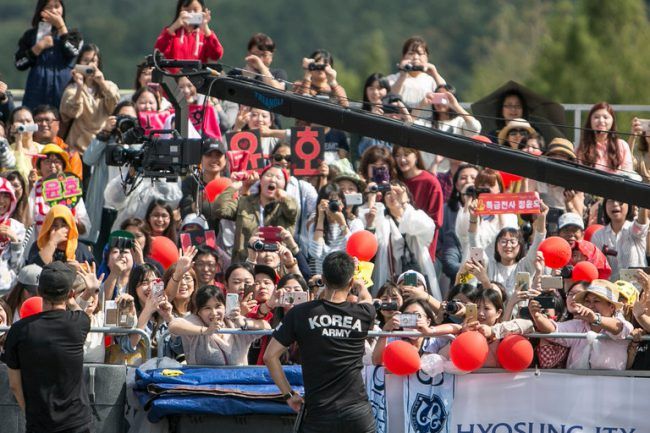 Source: The New York Times
Share This Post