TWICE Dahyun and Monsta X Jooheon's pre-debut relationship revealed
TWICE's Dahyun and MONSTA X's Jooheon have known each for longer than most would expect. But just what was their relationship prior to idol life?
On the November 9th episode of MBC's Weekly Idol, Dahyun revealed, "To tell the truth, Jooheon was my Oppa from church since a while back."
It turns out that Dahyun and Jooheon had a friendly relationship since before either of them debuted. Not only were they Oppa and Dongsaeng church buddies, it also appears they knew of each other's passion for music, and the fact that both of them had dreams to become singers.  Jooheon confirmed their brother-sisterly relationship by pointing out the time he saw Dahyun's infamous "eagle dance." which was apparently filmed at the church they both attended.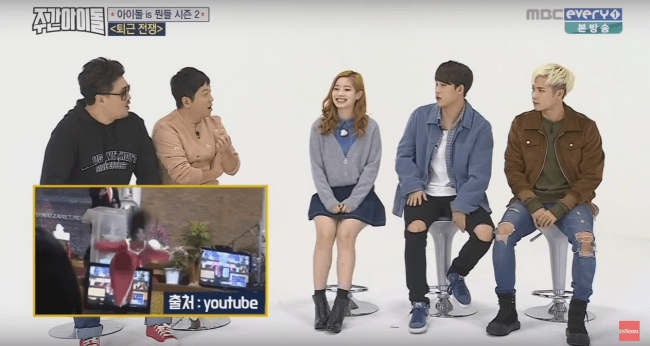 The adorable pre-debut video of Dahyun dancing in church is definitely worth a watch! Who knew that Jooheon was there in the audience watching, and cheering her on the whole time.
Dahyun wasn't the only to perform, in the clip below you can also see Jooheon dancing in the same very church they both visited.
It looks like both K-pop stars have come a very long way from their humble beginnings.
Share This Post