TWICE's Sana Is Jihyo's Sunshine, But Jihyo Isn't Allowed To Laugh
Is there a harder try not to laugh challenge for Jihyo?
TWICE just wrapped up their concerts in Tokyo Dome, and with only two encore stages left, the girls are almost finished with their fourth world tour. On TWICE's YouTube channel, leader Jihyo is the fifth member to release her "TW-LOG @ 4th WORLD TOUR 'Ⅲ'" episode, and her struggle to complete her secret mission made everyone laugh, even though she wasn't supposed to.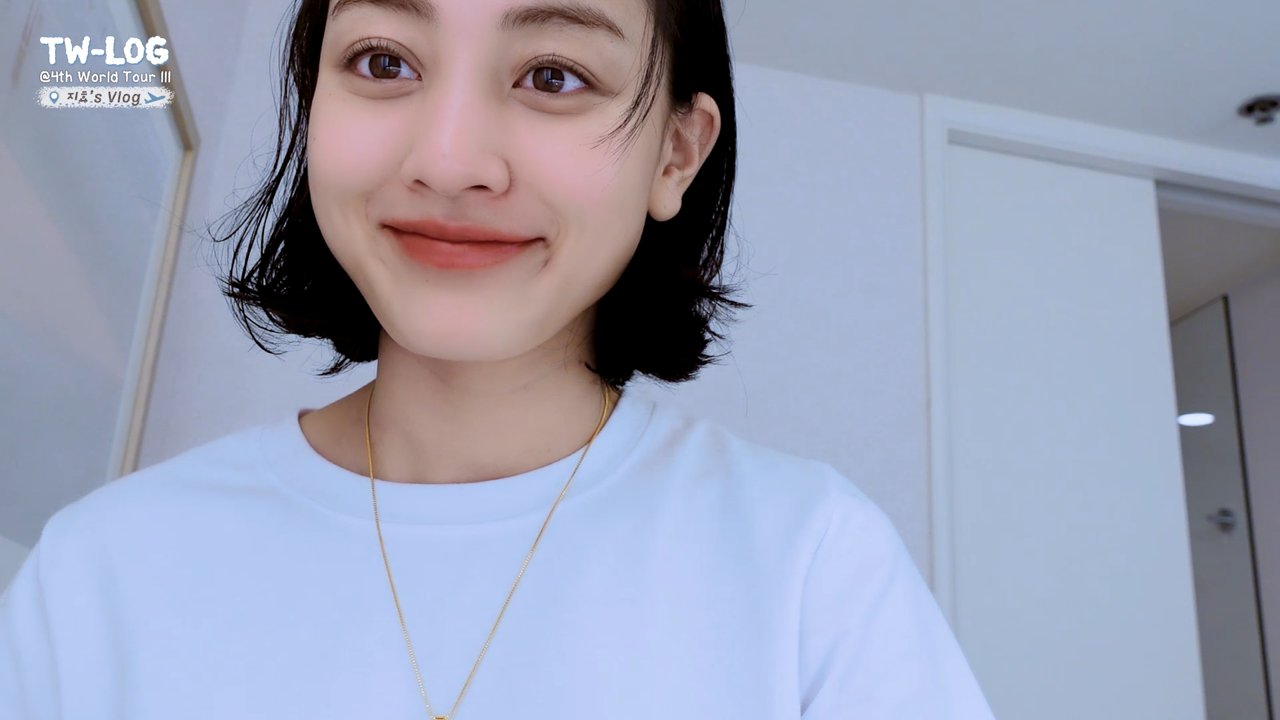 Her mission originally was to shoot a room service mukbang (eating broadcast) with Sana and order in English, a relatively simple mission she could have completed easily since they were in the US. However, due to pandemic restrictions, most hotels had guests either order room service through an app or didn't provide room service at all.
Her new mission was still to shoot a room service mukbang with Sana, but this time, Jihyo wasn't allowed to laugh. Since Sana is TWICE's sunshine, this secret mission went from easy to hard mode.
Jihyo asked Nayeon to help her with the mission and after agreeing the three ate in the hotel room together. Jihyo planned to watch a show on zombies in order not to laugh, but even if normally she wouldn't have, the very thought of not being allowed to tested her limits.
jihyo holding her laugh 😭 pic.twitter.com/YGXar3Pdsi

— random jihyo (@JIHYOmp4) April 26, 2022
Though there were screams coming from the TV, Jihyo barely stopped a laugh  by shoving food in her mouth to stop herself.
It was hard enough trying not to laugh along with Sana, but with Nayeon added to the mix, Jihyo had to deal with not one but two of the most contagious laughs of TWICE. Maybe having Nayeon eat with them wasn't the smartest idea.
jihyo fighting for her life just to complete her mission and nayeon can't stop laughing 😭 pic.twitter.com/tdForCzOIZ

— ًava (@nayeonsscy) April 26, 2022
While the results of whether she succeeded in suppressing her laughter or not won't be revealed until TW-LOG Group Edition, a clip from the teaser for "TW-LOG @ 4th WORLD TOUR 'Ⅲ'" shows that the chances of her success don't look too high. Whether her attempt to muffle her laugh worked or not, ONCEs can all agree that her actions were adorable.
Seriously, how do you not laugh when Sana is this cute? Get well soon Sana!
Sana's cute happy dance when she won against Jihyo 😆 pic.twitter.com/phvxNfbbD5

— minaron (@godmitzu) April 26, 2022
Share This Post