TWICE unveils their official light stick
JYP Entertainment rookie girl group TWICE has finally unveiled their official light stick! 
Shortly after releasing all of the individual member video teasers for their upcoming release "TT," the group announced the sale of their official light stick, referred to as the "Candy Bong."
Resembling an adorable lollipop matching their official apricot and neon-magenta colors that were also recently unveiled to fans, the light stick matches the refreshing and colorful aura that the girls have been known for.
With their comeback set for next week, fans are excited to be able to hold their official Candy Bong light sticks for the first time. Priced at 30,000 won (~$26.72 USD), they will be available for purchase only from October 21 to October 30 at the TWICE Pop-Up store in Seoul.
According to TWICE's official JYP Fan Cafe, the Candy Bong was inspired by TWICE's song "Candy Boy" from their first album The Story Begins. In addition to being a light stick, it can also turn into a mood light when fit in to the cradle, and can be used as a night light or a reading light. The Candy Bong and Mood Light will be controllable through the TWICE Light Stick App (to be released).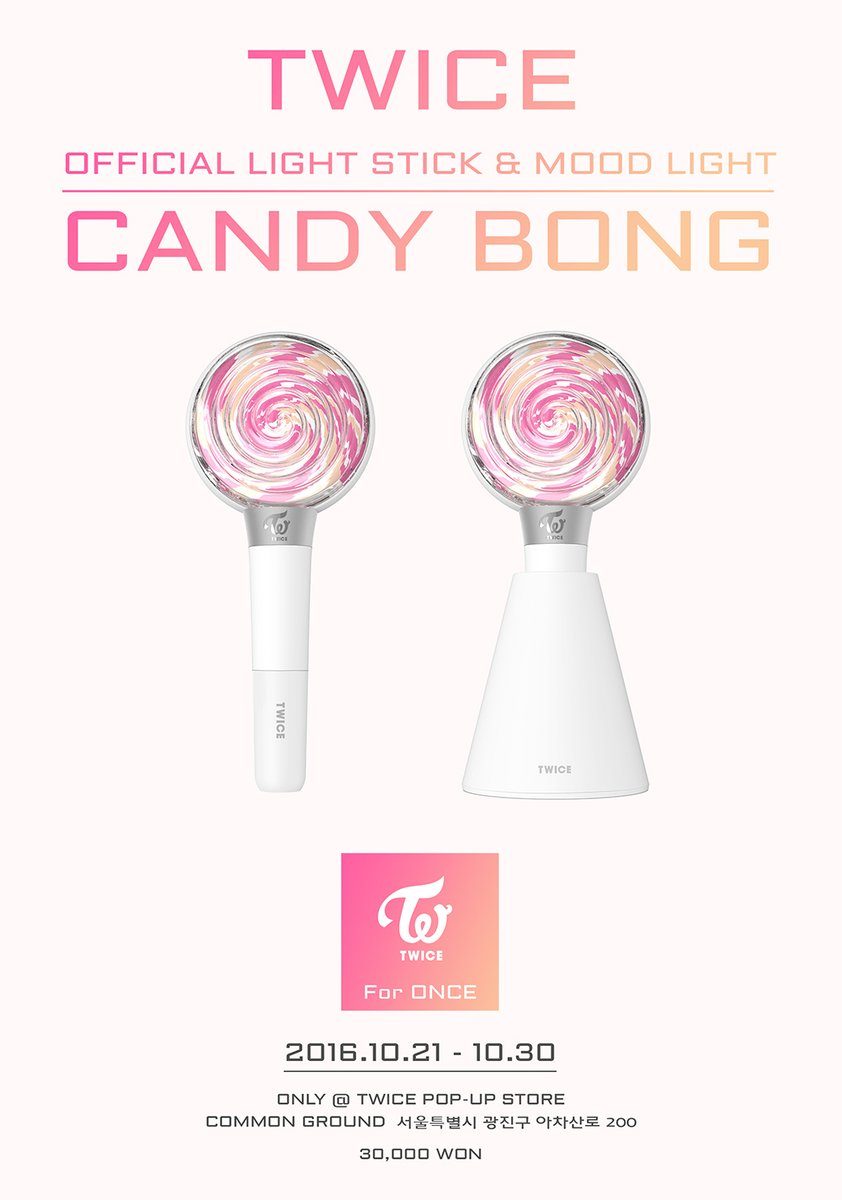 TWICE OFFICIAL LIGHT STICK
CANDY BONG

INFORMATIONhttps://t.co/TgylTaNbOm pic.twitter.com/i0wgRgxACa

— TWICE (@JYPETWICE) October 19, 2016
Source: JYP Fan's
Share This Post