TXT's Taehyun Pays Homage To SHINee's Jonghyun In Their "Replay" Cover
So sweet!
TXT's Taehyun posted a heartfelt message on WeVerse following his group's performance in the 2019 KBS Song Festival.
He began his message by explaining the importance of year-end shows for him. He mentioned how he grew significantly since his debut and that performing on stage is still fascinating.
Today I'm not posting a diary, I just came [back from performing]. Now that I think about it, this was this year's last performance. This year, a lot of things happened since our debut; it's fascinating how we've already completed a year. Around this time, I would always be watching the end-of-the-year shows while eating dinner with my family, but now I'm standing on that stage.

– Taehyun
He moved on by sentimentally explaining the significance of the song they covered: SHINee's debut title track "Replay", released in 2008.
Always, SHINee's 'Replay' that we showed today is a very special song to me. The song was what became my first hope that brought me into becoming a singer and the feeling felt new.

– Taehyun
Taehyun was especially cautious about doing his part well in honor of Jonghyun whose part he covered.
Honestly, performing covers is always pressuring, because the original song already existing is perfect as it is. This time, I was in charge of Jonghyun-sunbaenim's part and was contemplating a lot on how I would perform it. Also, I tried my best to relay his feelings wholeheartedly by re-watching his videos while practicing. I also wanted to sing the song similarly, but I think it's not easy to replicate such a great singer's style and feeling. As soon as we finished today's performance, I think I spent a lot of time looking up reactions to it. Thankfully, many people watched it well, and I am happy.

– Taehyun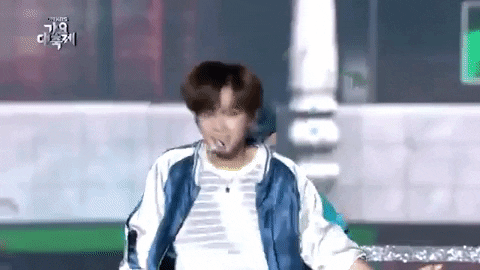 He thanked his fans for the support they give TXT time and time again.
Also, everytime I perform on stage, for some reason, I felt the fluttering feeling and happiness along with the pressure I usually feel. I think it would be nice if MOAs could also feel the same emotions I feel whenever I'm on stage while they watched us today. Thank you for giving us a lot of support and attention this year, and in 2020, we'll return with a cooler, improved image. Everyone worked hard. Thank you. It was shaky but I'll leave the pic…

– Taehyun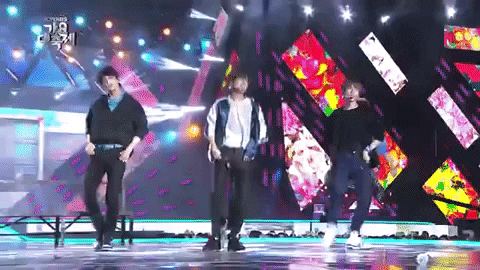 The full message can be viewed here:
Today I'm not posting a diary, I just came. Now that I think about it, this was this year's last performance. This year, a lot of things happened since our debut; it's fascinating how we've already completed a year. Around this time, I always  would be watching the end-of-the-year shows while eating dinner with my family, but now I'm standing on that stage. Always, SHINee's 'Replay' that we showed today is a very special song to me. The song was what became my first hope that brought me into becoming a singer and the feeling felt new. Honestly, performing covers is always pressuring, because the original song already existing is perfect as it is. This time, I was in charge of Jonghyun-sunbaenim's part and was contemplating a lot on how I would perform it. Also, I tried my best to relay his feelings wholeheartedly by re-watching his videos while practicing. I also wanted to sing the song similarly, but I think it's not easy to replicate such a great singer's style and feeling. As soon as we finished today's performance, I think I spent a lot of time looking up reactions to it. Thankfully, many people watched it well, and I am happy. Also, everytime I perform on stage, for some reason, I felt the fluttering feeling and happiness along with the pressure I usually feel. I think it would be nice if MOAs could also feel the same emotions I feel whenever I'm on stage while they watched us today. Thank you for giving us a lot of support and attention this year, and in 2020, we'll return with a cooler, improved image. Everyone worked hard. Thank you. It was shaky but I'll leave the pic.

– Taehyun
Check out TXT's full "Intro + Replay" performance below:
Share This Post