Various members of BIGBANG revealed to have participated in the production of "Loser"
BIGBANG unveils more hints on their upcoming track "Loser" as they count down to its official release.
On April 28th, BIGBANG continued to tease fans with their upcoming release and revealed the artist behind the production of their first track, "Loser."
As stated on the countdown poster, T.O.P and G-Dragon wrote the lyrics for the track while Taeyang participated in the composition. Teddy is also confirmed to have participated in the writing, composition and arrangement of the track.
A new photo of BIGBANG with their backs turned was included in the poster.
Meanwhile, "Loser" will be part of their release for their MADE series and will be released on May 1st.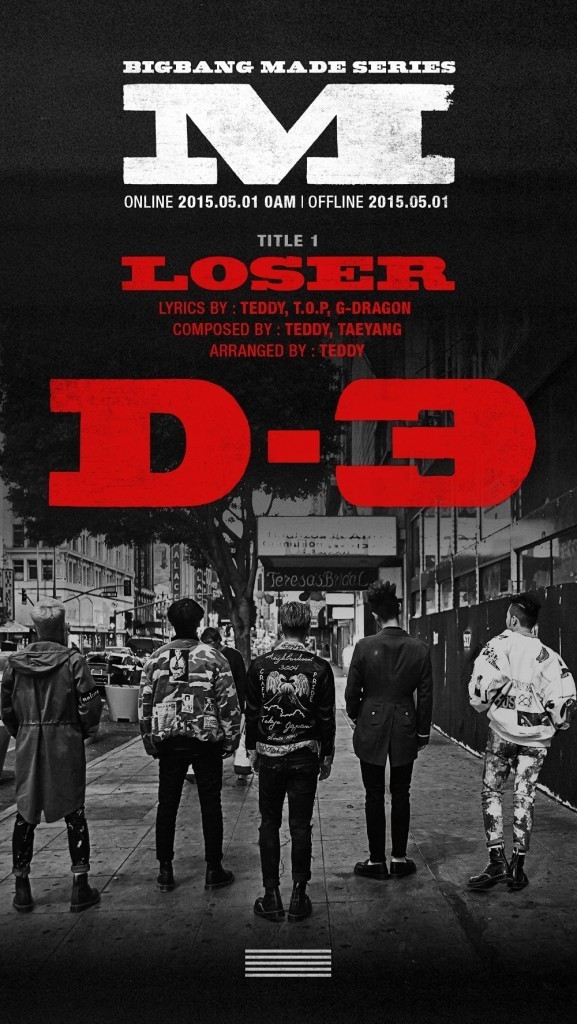 Source: YG-LIFE
Share This Post