[★BREAKING] Video emerges of actress Kim Sae Rom violently beating her husband
Following an announcement that actress Kim Sae Rom and chef Lee Chan Oh would be getting divorced, a video allegedly revealing more details about the split has been leaked.

Immediately following news of the divorce, there were speculations that the split was due to Lee Chan Oh's infidelity. Photos of Lee Chan Oh with an unidentified woman on his lap at a restaurant a few months ago have been the basis of rumors regarding the divorce. But recently a video has surfaced creating a new perspective on the situation.
At the time Lee Cha Oh was enjoying massive popularity as a celebrity chef on the show, Take Care Of My Fridge.
The video allegedly shows Kim Sae Rom getting drunk and physically abusing Lee Chan Oh. The video shows her kicking him while he's on the ground despite having a phone in his hand to record the situation. With the date of the recording said to be before his alleged infidelity. The original source of the video also stated that this was not an isolated incident and that she physically abused him whenever she drank, which was quite often.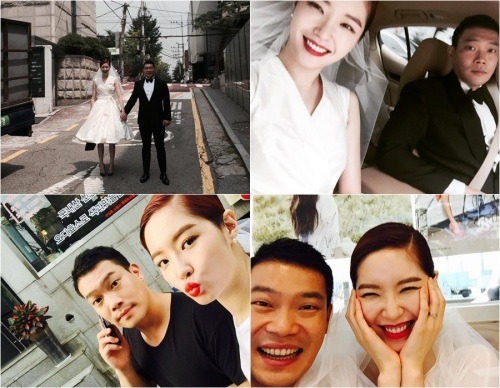 The release of this video has caused new speculations regarding the reason behind the former couple's divorce. Her agency announced a very simple statement saying, "We're checking into it."
Watch the full video below:
Share This Post