"Vincenzo" In Real Life! Song Joong Ki Surprises Jeon Yeo Been With An Adorable Reference To Their On-screen Romance
Vincenzo and Cha Young forever!
Spoiler Alert
This article reveals plot details of a current movie or series.
Song Joong Ki and Jeon Yeo Been are giving us all the Vincenzo and Cha Young feels!
On July 7, 2021, Song Joong Ki sent a coffee and shaved ice truck to the set of Jeon Yeo Been's upcoming drama, Glitch.
In an Instagram story from July 7, Jeon Yeo Been thanked Song Joong Ki for sending the truck to the K-Drama's set.
 Oh, everyone on the Glitch team loved this coffee/shaved ice truck sent by our one and only Vincenzo Cassano, Song Joong Ki sunbaenim (industry senior)!!! Thank you so very munchies!

—@jeon.yeobeen/Instagram
While this interaction is cute on its own, Vincenzo fans quickly realized Song Koong Ki sending the coffee and shaved ice truck has a much deeper meaning that goes back to a scene from the K-Drama.
In episode 20, Vincenzo referenced the legend of Jik-nyeo and Gyeon-u while promising he would see Cha Young again.
According to legend, Jik-nyeo and Gyeon-u are able to reunite each year on July 7 because magpies and crows form a bridge across the Milky Way for the two to meet. By referencing this story, Vincenzo reassured Cha Young that they would see each other again no matter what.
Although Song Joong Ki couldn't meet up with his Vincenzo costar in person due to self-quarantine, we're sure Jeon Yeo Been was grateful for the goodies he sent over the set of her upcoming K-Drama.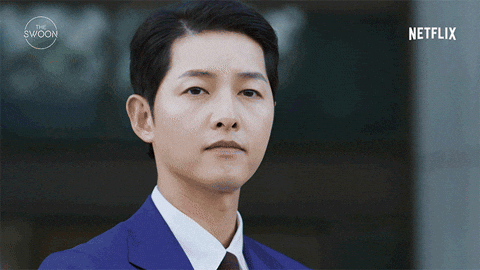 Share This Post