Vista Cay Hotel reveals special boy band themed hotel room only on Jeju Island
On September 24, Maroo Entertainment revealed a new fascinating Supernova project in Jeju Island.
Maroo Entertainment has been working with Vista Cay Hotel for four months on this new projec,t and this is the first time a Korean idol group has been working on a project with no real deadline. The specially announced project is a Supernova themed hotel room.
The interior of the hotel room has a projection screen accompanied with Supernova concert DVDs that fans may watch as they lounge. There is also other Supernova goodies and merchandise that the room is decorated with. Though the projection screen and DVDs are intriguing for expected fan guests, the main attraction of the room is the wall with Supernova members photos. One entire wall in the room is dedicated to the six members as their photos fill up the whole space from the floor to the ceiling.
The hotel room is meant to be fun to enjoy Supernova goodies instead of simply keeping them displayed in a collectors cabinet. Supernova members revealed that they were actually very interested in creating this concept room.
The representative company Maroo Entertainment stated, "We are hoping that Supernova fans will create great memories as they lounge and visit the Supernova concept room. We also hope that when the fans come and visit Jeju Island again that they will remember Supernova."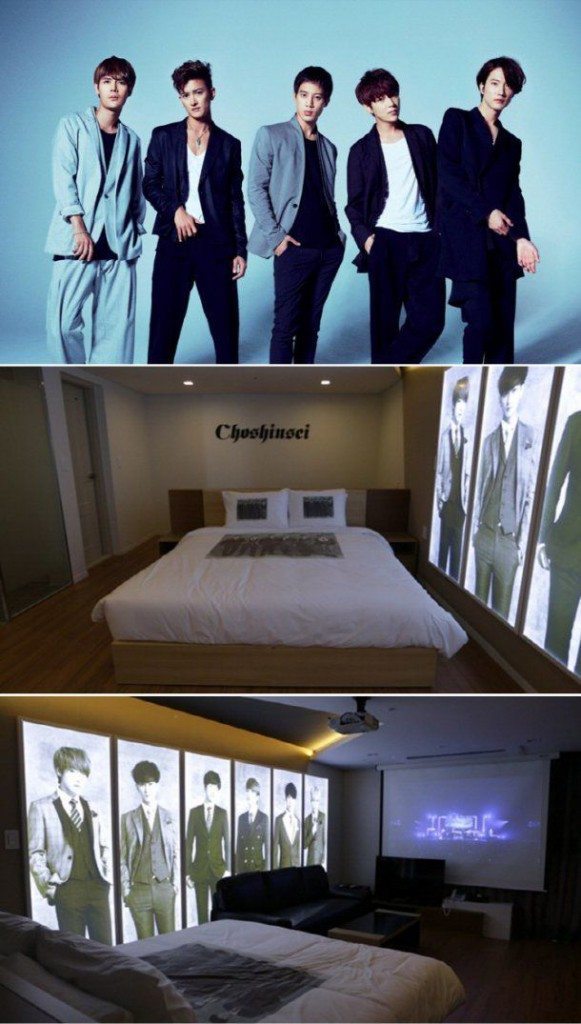 Source: Star IN
Share This Post