[★BREAKING] VIXX N passes out during stage performance
UPDATE: Jellyfish Entertainment has released a statement.
"VIXX's N was performing on stage and because of the strong heat wave, lost his sense of direction and fainted.

Luckily there were no significant injuries. After stepping off the stage, he is currently resting and is completely awake.

He is on his way to Seoul currently.

It's not because N overworked himself or because there were too many schedules.

He took a rest yesterday too.

It was only because he had a difficult time performing on stage in the hot weather. He's currently gotten better and on his way to Seoul.

We have prepared a system for him to rush back to the hospital if he feels any discomfort."

– Jellyfish Entertainment To TV Report
They also released a statement at the time of the initial report.
"VIXX N was performing at an event in Gyeongju and during his performance he fainted.

We are still trying to figure out the situation."

– Jellyfish Entertainment

VIXX N has fainted during a performance at the Gyeongju festival. He was taken off the stage on a stretcher by his manager.
"N was on stage and then he fainted.

After that happened, his members and managers supported him and then he was taken to the infirmary."

– Witness
Video shows N collapsing on stage, and getting back enough to be helped onto a stretcher.
학연이 쓰러질때요 ㅠㅠㅠㅠㅠㅠ #빅스 #캘리포니아 pic.twitter.com/MUntpmAMWb

— ? 찲, 비빔 (@_Charm_01) August 9, 2017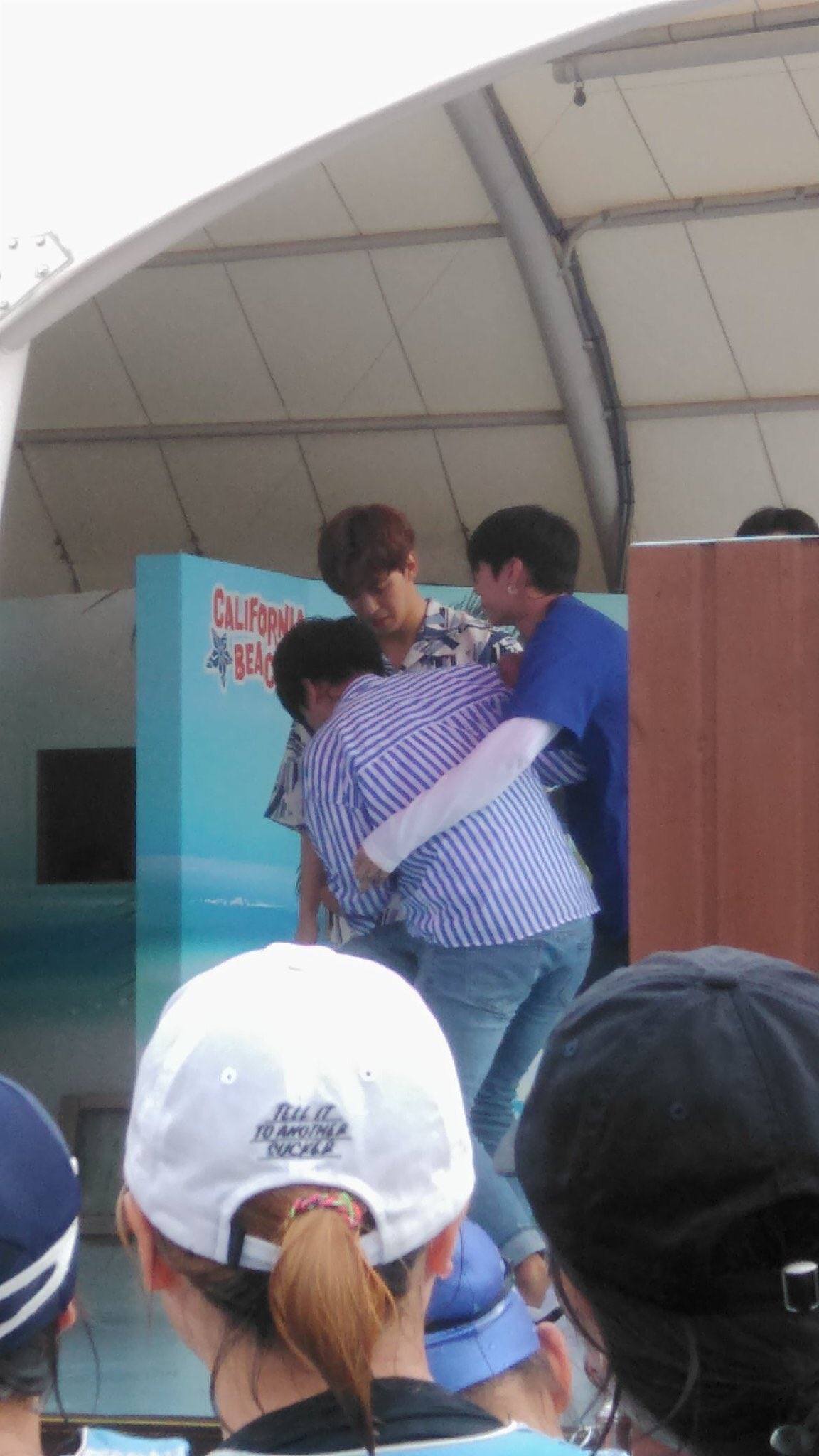 He is currently receiving treatment while resting. 
Source: EX-Sports News and Star News
Share This Post