VIXX and STARLIGHTs help make a fan's dream come true
VIXX and their fanclub, STARLIGHT, recently joined hands to help make the wish of a 15-year-old fan suffering from muscular dystrophy come true. Their journey began when the mother of their fan started a Twitter account for her son, Daehwan, who suffers from muscular dystrophy, which causes progressive weakness and loss of muscle mass.
In Daehwan's state, he's so weak that he can't sit in a wheelchair, rather he can only lie in bed. Even still, he enjoyed watching VIXX, his favorite group, and made sure to tune into their TV appearances and consistently listen to their songs. Thus, his mother made the account in a desperate attempt to get her son to see a VIXX concert before his time came.
On February 4th, she tweeted VIXX's official account, "Can our Daehwan see the concert? He can't even sit in a wheelchair right now, but I want to show him VIXX… and a VIXX concert before it's too late… He really wants to see it."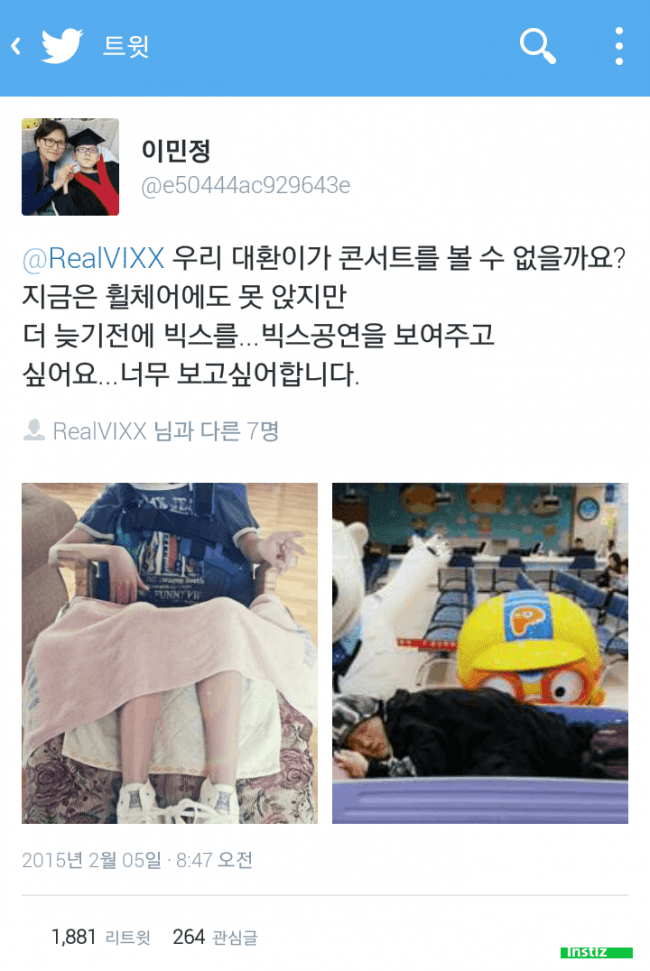 Unlike the times before when she had tweeted, this time, her tweet caught the attention of STARLIGHTs, who immediately began a fund to enable Daehwan to attend a VIXX concert.
The fans, Jellyfish Entertainment, and their company employees all rallied together to make sure that Daehwan was fully accommodated at the concert. They prepared safe transportation to the concert venue, a bed for Daehwan to lay on, extra monetary assistance to Daehwan's family, and made sure to check on Daehwan throughout the concert.
Not only did Daehwan get to see his favorite idols in concert, but he also got to meet them in person when they came to greet him after the concert.
Afterwards, Daehwan's mother tweeted once again, this time with her thanks, "Today is the day our Daehwan achieved one of his dreams~♥ He was so happy… He said he memorized it in his heart, his eyes, and his head… We couldn't take photos on our phone and they took a photo for us, and we just got it today.. Everyone~~ Thank you so much again…"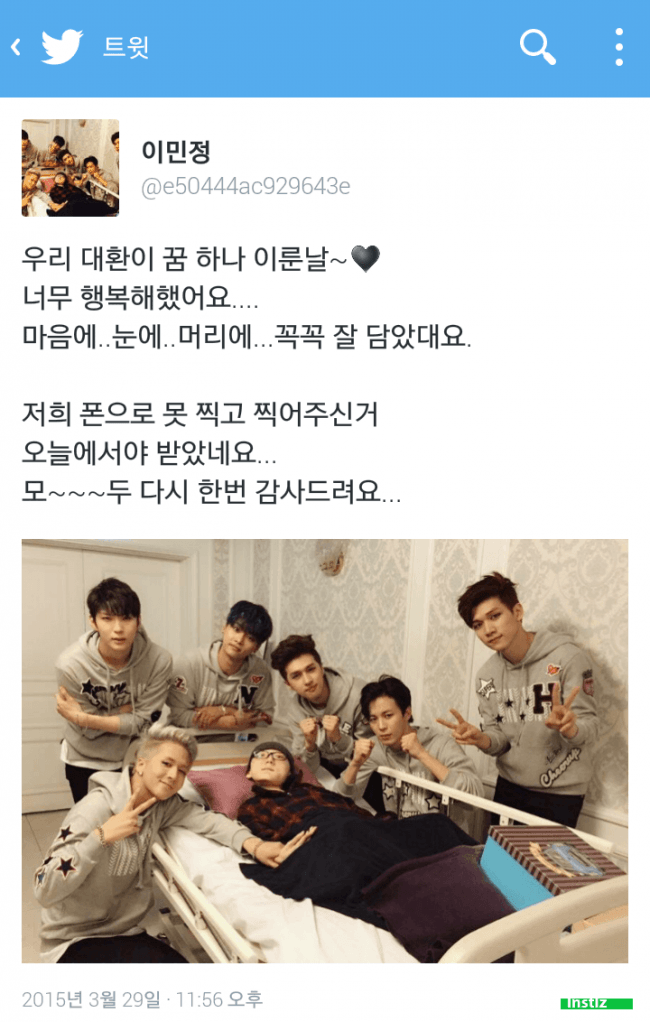 Source: Instiz
Share This Post