"Weekly Idol" Called The Cops On WANNA ONE's Trespassing Sasaeng Fans
Sasaeng "fans" of WANNA ONE caused chaos at the set of "Weekly Idol".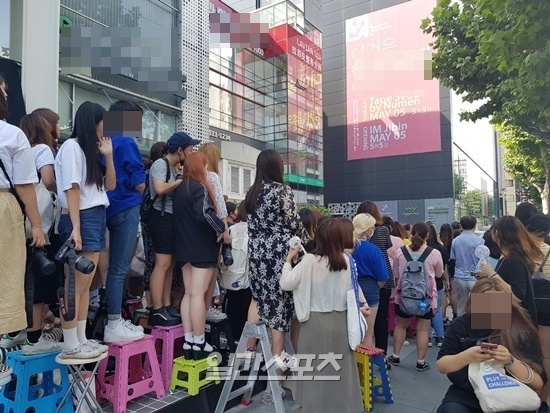 Recently, WANNA ONE were filming an episode of "Weekly Idol" at a studio in Chungdam.
In support of their favorite idol group, fans crowded around the building with their cameras and placards.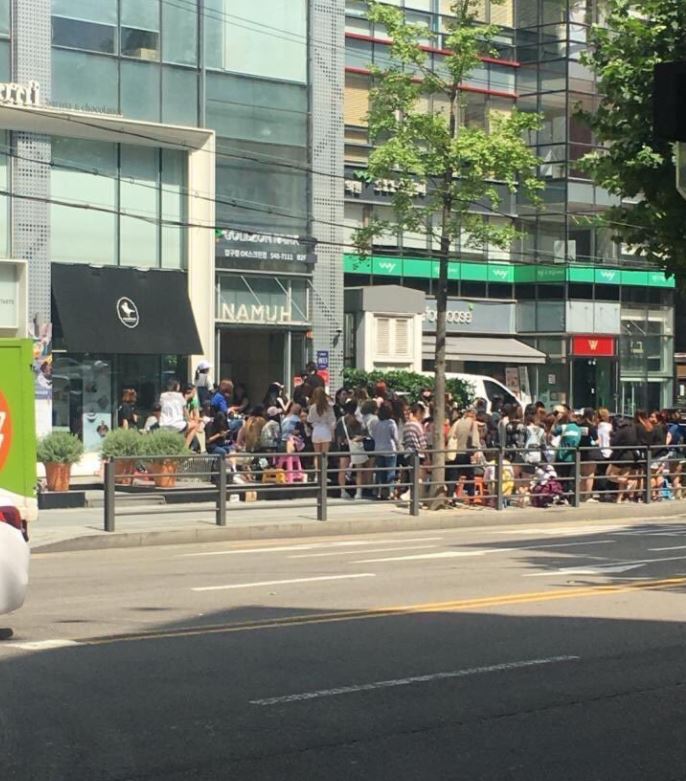 Not only did they set up shop outside the building, but they also flooded out onto the sidewalk and into the building's lobby.
#주간아이돌 녹화장 건물 안까지 침범하시는 팬들 자제바랍니다 차도 점령과 주차장 점령은 여러분을 포함한 모든 사람들의 안전에도 문제가 생깁니다 주의 부탁드립니다

— 주간아이돌 (@bestIdolone) July 26, 2017
"We ask fans who have entered the building of Weekly Idol's recording studio to stop. The cars have been blocked and blocking the parking lots poses a danger to everyone's safety, including yours. Please be careful."

— Weekly Idol
To escape the hot and humid summer weather, fans also started occupying seats in air-conditioned cafes near the building but didn't order any drinks.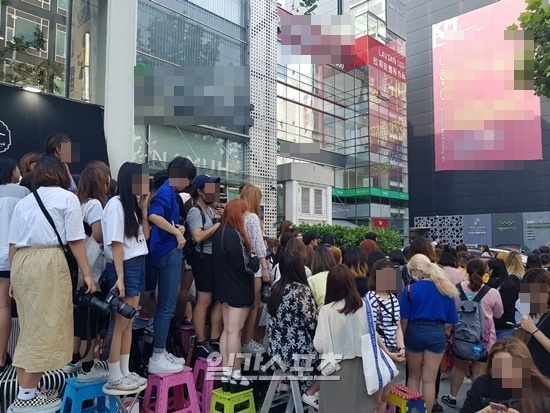 "People started crowding around since 7 AM. It was impossible to control because half the people in the cafes ordered drinks, and the other half didn't.  I'm worried that people who genuinely want to come to the cafe will be inconvenienced by this."

— Cafe worker
In response, insiders of "Weekly Idol" had to call the police to help control the situation.
#주간아이돌 녹화장에 찾아온 팬들의 건물복도와 엘리베이터 및 도로점령으로 인해 주변민원이 폭주하고 있습니다 주간아이돌 녹화장 건물은 사유지입니다 함부로 점령하시면 경찰에 신고가 들어갑니다(이미 신고가 접수된 상태입니다)팬들의 질서를 간곡히 부탁드립니다

— 주간아이돌 (@bestIdolone) July 26, 2017
"Due to the fans who have come to the set of 'Weekly Idol' and are occupying the building's lobby and elevator, as well as the sidewalks, we have been receiving a ton of complaints.

The building of the recording studio is private property. If you mindlessly continue occupying it, it will be reported to the police (it has already been reported). We ask that fans keep orderly."

— Weekly Idol
YMC Entertainment soon responded, and expressed that they, too, have asked fans to break up the crowd.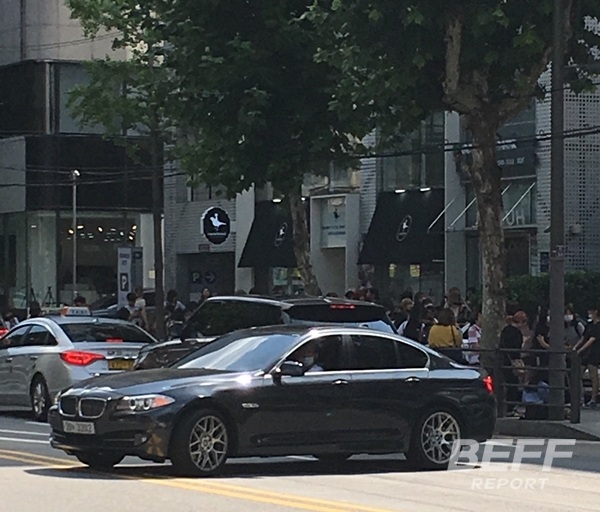 "We asked the fans to disperse themselves but they're not moving. The complaints we're receiving from the local residents is a problem, but we're also worried about the fans' safety as they're waiting outside in this heat wave. We request that they quickly disperse."

— YMC Entertainment
WANNA ONE are no stranger to sasaengs, as they've been surrounded by them several other times.
WANNA ONE fans have requested YMC Entertainment to fortify security for the boys, but they have yet to respond.
Source: Ilgan Sports
Share This Post