WINNER's Mino Praised For Being Considerate Towards Hyolyn
WINNER members are all such well-mannered gentlemen!
WINNER and former SISTAR member Hyolyn were both invited to perform at the Hallyu Pop Fest 2019 in Singapore, as representatives of K-Pop.
Just as expected, WINNER amazed everyone with their trademark stage presence and their high level of engagement with the audience.
They performed their latest title track, "Ah Yeah" delivering a flawless performance in terms of vocals, rap and choreography.
Mino especially impressed with his rap. Even though his earpiece had some technical difficulties, he did not let this get in the way of his performance.
Mino's killin it despite problems with earpiece~ Pro! pic.twitter.com/5JHGCmbvDY

— mino loops (@smhloops) May 25, 2019
Meanwhile, Hyolyn wowed the audience with her sultry performance of "Dally".
[#HallyuPopFest2019] We're so stunned by HYOLYN's sexy dance moves! ❤️Unfortunately, it's her last song for tonight. Here's HYOLYN performing "Dally"!🔥 pic.twitter.com/6n2xHJFiOY

— The Seoul Story (@theseoulstory) May 25, 2019
And Hyolyn also showed Singapore how versatile she is as an artist, when she moved the audience with her emotive singing of "Good Bye".
[#HallyuPopFest2019] HYOLYN breaks our hearts with her beautiful voice as she sings "Good Bye"~😢❤️ pic.twitter.com/HmQwpYnhSD

— The Seoul Story (@theseoulstory) May 25, 2019
Soon the concert was coming to a close. But WINNER was still full of excitement and started messing around the stage, especially Mino.
Just before the artists all did the final bow, Mino was playing around with the confetti that was shooting onto the stage.
He began gathering up the confetti from the floor and throwing it up into the air.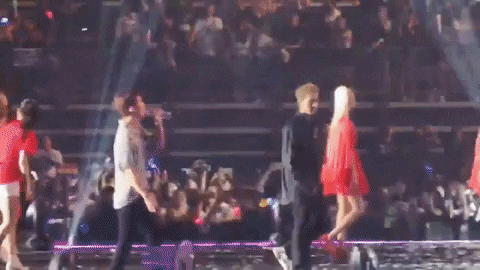 However, he then noticed that he was about to hold hands with Hyolyn for the farewell bow.
Realising that he had been touching the floor just before, he vigorously wiped his hands before he held Hyolyn's hand.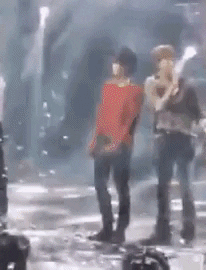 Noticing this, many fans have been praising Mino for being so well-mannered and considerate.
This action won't come to a surprise to Inner Circles who are well aware of how attentive and thoughtful the members of WINNER are.
Once, WINNER noticed that the steps the fans had to climb to their table were too steep so they asked staff to bring blankets so that Inner Circles wearing skirts at the fansign didn't need to feel uncomfortable.
This is just another example of how respectful WINNER has and continues to be.
Share This Post