WJSN Have Been Crowned The Winners Of Queendom 2, And Wonho Adorably Shared His Support
Congratulations WJSN!!!
The finale of Queendom 2 has finished, with WJSN taking first place. LOONA took second, with VIVIZ coming in third. Still, everyone who participated in this season of Queendom deserves a huge round of applause for their hard work, outstanding performances, and wholesome interactions.
The girls poured their blood, sweat, and tears into their musical journey from debut until now, and with their finale song "AURA" having been produced and composed by their leader EXY, WJSN's win was definitely emotional.
she got hate for breathing in the screen of queendom, she was so worried for the mental and physical health of every member, she worked her ass off for this program, she produced and composed their last song. she deserves so much this win pic.twitter.com/PzX9fQcwOD

— soda ✨ wjsn queendom winners (@seolbinies) June 2, 2022
Though the final performances have yet to be uploaded onto YouTube, this short clip of WJSN's performance is enough to see the energy and charisma the girls brought to the stage.
WJSN brought out the drones it's over pic.twitter.com/BjkMb5X9te

— 👑퀸주소녀👑 (@reum110) June 2, 2022
They also brought their journey full circle, ending their last song with the beginning motions of their opening stage of Queendom 2.
YOU DID IT ❤️ @WJSN_Cosmic pic.twitter.com/he8iIQ7iUi

— 👑퀸주소녀👑 (@reum110) June 2, 2022
During the voting time before the final announcement, several other K-Pop idols shared their support for WJSN on social media.
IVE's Yujin, Gaeul, Wonho and Jeong Sewoon promoting to vote WJSN on 'Queendom 2'. Let's win girls @WJSN_Cosmic pic.twitter.com/x9orSg2r7a

— 치즈볼 (@chaeeseball) June 2, 2022
In particular, fellow labelmate Wonho's supportive Instagram story post stood out due to the details captured in his screenshot.
404 unread messages and 2% left on his phone but he still turned up to vote for wjsn…..name a bigger ujung https://t.co/pN7rHbeiXf

— the MAISONification of luna (@g3girlboss) June 2, 2022
Wonho and WJSN have long been open about their friendship, supporting each other on TikTok by filming the cutest challenges. Here's Wonho supporting WJSN's subunit, WJSN Chocome's song "Super Yuppers!"
And here's WJSN member Dayoung doing Wonho's "Eye On You" challenge. We love a supportive family!
WJSN will be holding their WONDERLAND Concert on June 12th, and we can't wait to see what more they have in store. Congratulations again to the new queens!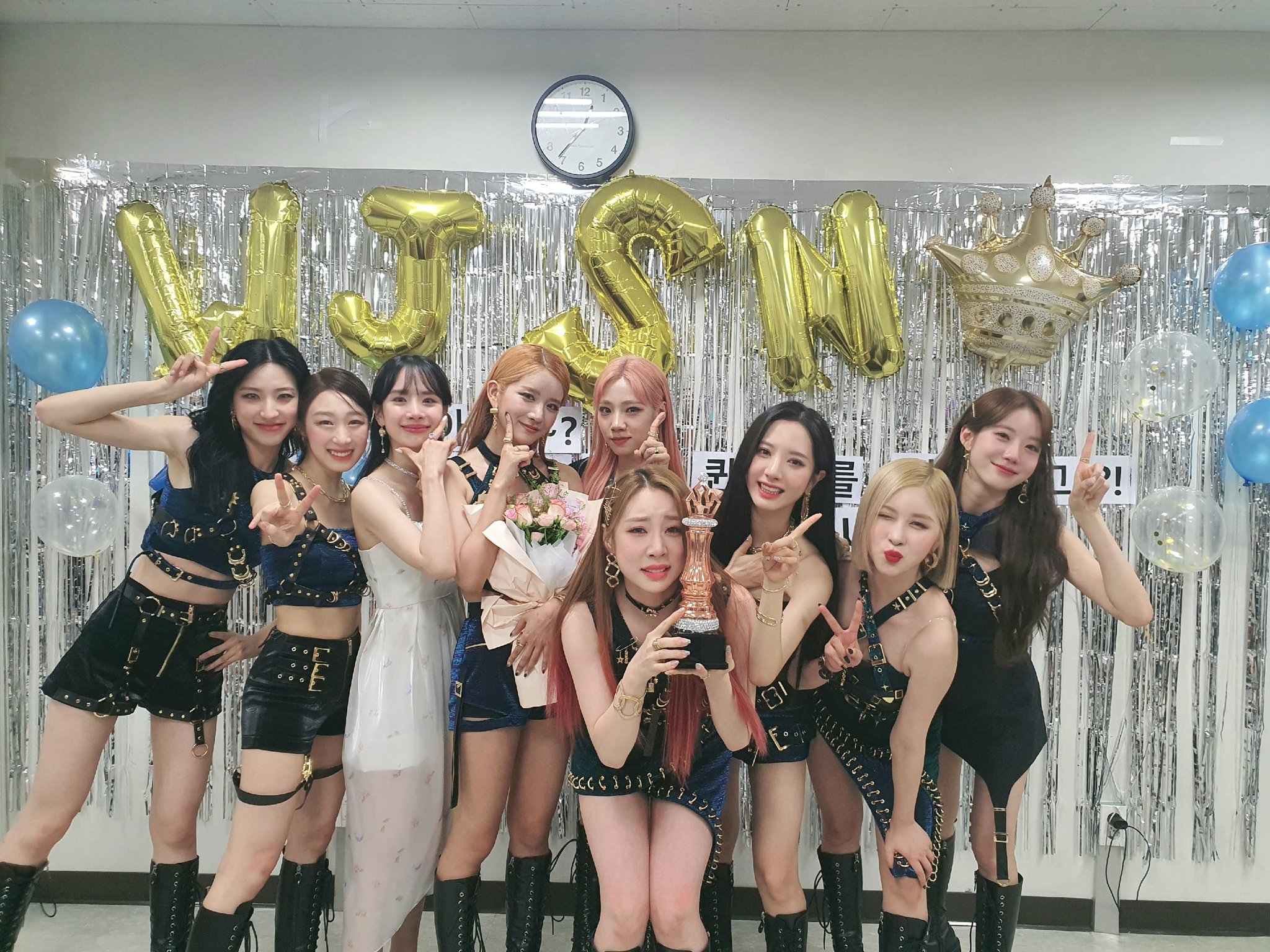 Share This Post