Wonder Girls not returning as a dance group, but as a 4-member band
In a surprising announcement, Wonder Girls will not be making a return as a dance group and will be making a comeback this summer as a completely different group.
Just recently, JYP Entertainment confirmed that Wonder Girls just completed filming their comeback music video with their comeback slated for July, additionally sharing that Sunmi will be returning to the group after leaving initially in 2010 to focus on her studies.
However, as observed from the music video shoot, Wonder Girls will not be returning as a dance group but has transformed into an all female band!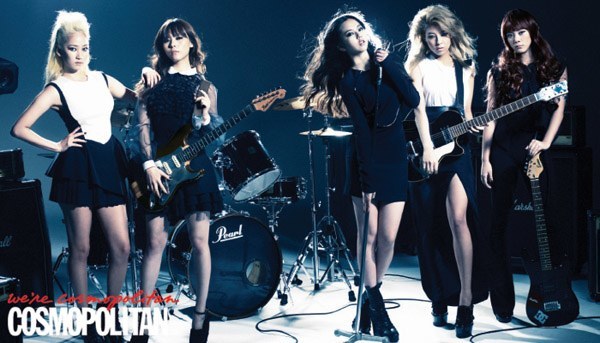 Word has it that the girls were spotted with their own instruments with Yoobin on the drums, Hyelim on the guitar, Ye Eun on the keyboard, and finally, Sunmi on a bass.
The agency tells OSEN, "[…] they have been practicing playing the instruments for a long time."
Since debut in 2007, Wonder Girls has never made a comeback with a band concept, instead has released some of the most well-known dance tracks "Tell Me," "So Hot," "Nobody," "Like This," and more.
All eyes are on Wonder Girls' comeback as it is their first since "Like This" in 2012, since Sohee officially left the group, and Sunye went on hiatus after getting married and having her first child.
Make way for a "Brand New Wonder Girls" this July!
Share This Post