Wu Yifan & Luhan rumored to play brothers in upcoming TV series
Rumors of Wu Yifan (Kris) and Luhan starring in the same Chinese television series Enchanted City (tentative name, aka Huan Cheng) have resurfaced on Chinese media platforms.
In December last year, news started spreading on Chinese media portals that Wu Yifan and Luhan were being considered with different acting roles in Enchanted City, a television series adapted from the original novel written by Chinese writer Guo Jingming.
When questioned in an interview about rookies he would like to collaborate with, Guo Jingming himself named Wu Yifan and Luhan as two of the four candidates he would like to talk to if he had the opportunity.
An entertainment commenter shared news through his Weibo account on March 4th on updates for the film series. Produced by Shanghai's Youhug Media, the ancient fantasy television series is projected to have 50 episodes, with filming starting in May 2015 and take place for 12 months.
Wu Yifan was named to take on the main lead as Kasuo, while Luhan was expected to play the grown-up character of Yingkong Shi, who is Kasuo's younger brother. Other casts listed were TFBOYS' leader Wang Junkai, Yang Mi, Angelababy, Xu Jiao, and more.
Previously, Wu Yifan and Luhan's reunion on the same stage for CCTV's New Year's Gala show was unfortunately pulled off, as they were still embroiled in lawsuits with SM Entertainment.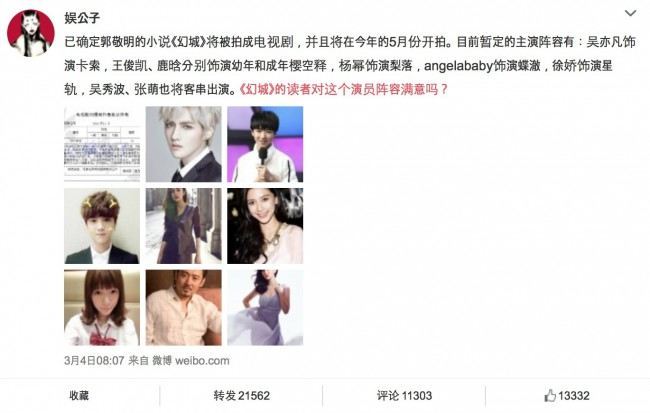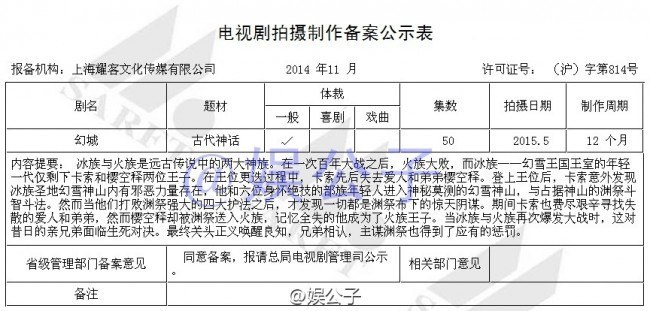 Source: 娱公子
Share This Post