Actor Yeo Jin Goo Had To Choose Between BTS's Jungkook And IU, And His Choice Was 100% Relatable
Jungkook would completely approve of his choice.
In the latest episode of Yongjin's Health Center, actor Yeo Jin Goo and actress Cho Yi Hyun came to promote their upcoming movie, Ditto, which will come out on November 16. The film is a remake of Ditto that came out in 2000, and it's a sci-fi romance where characters from two different time periods communicate through the radio, sharing their stories about love and friendship.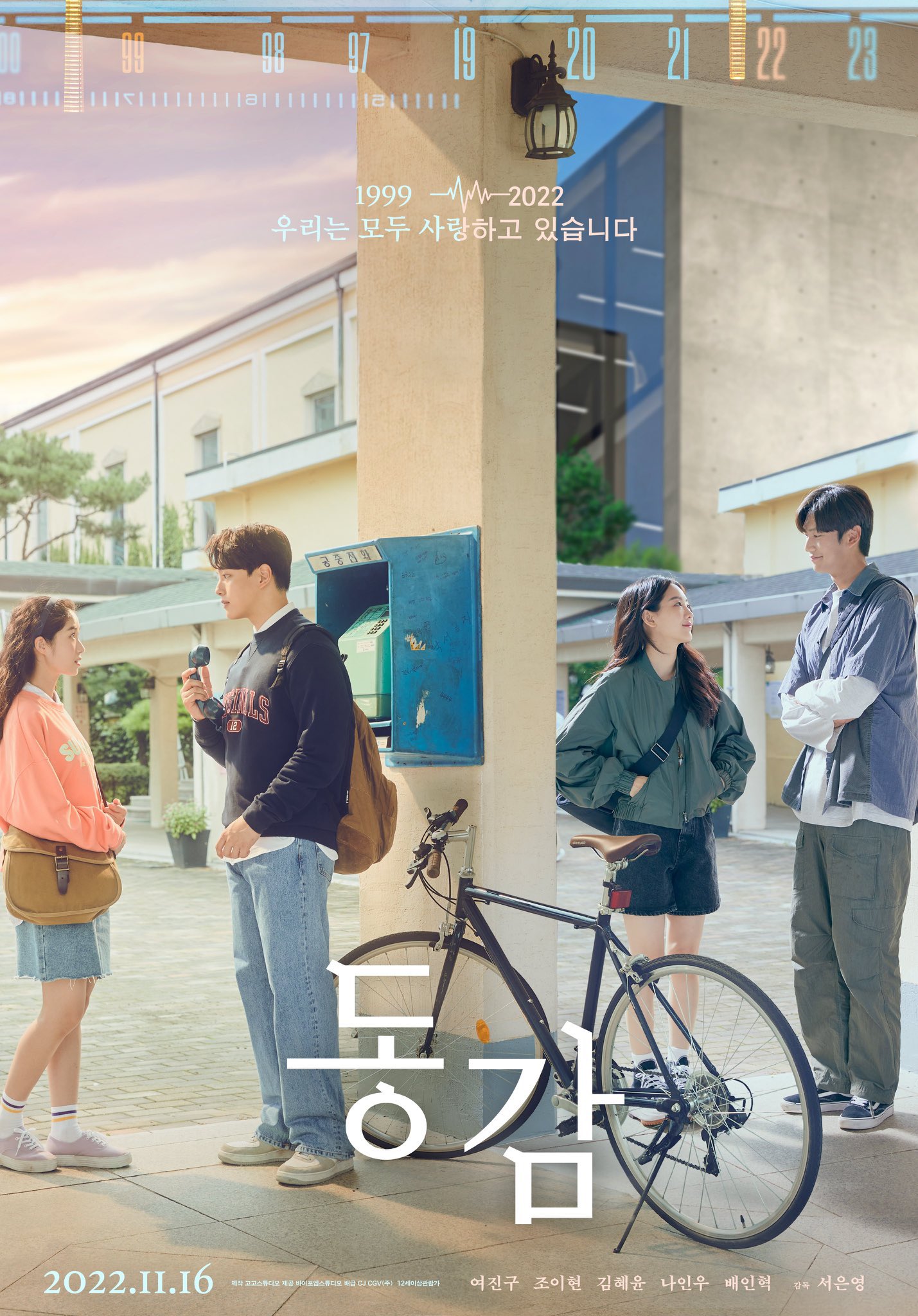 Timeslip film #Ditto main trailer #YeoJinGoo #ChoYiHyun #KimHyeYoon #NaInWoo & #BaeInHyuk

— daisy han (@kdramadaisy) October 27, 2022
During their episode on Yongjin's Health Center, Jin Goo was asked, "If you received missed calls from two people, who will you call first?", and he had to choose between IU and BTS's Jungkook.
IU was Jin Goo's co-star in the beloved K-Drama, Hotel Del Luna, and their seamless chemistry shone through even off-screen. It's easy to see that their relationship didn't just stop as one-time coworkers, and the two are still close friends.
Jungkook has long been one of Jin Goo's closest friends, and the two love sending each other food and coffee trucks.
jungkook's reaction when his friend jingoo sent him a food truck is literally the cutest thing ever 🙁 pic.twitter.com/Eewl7KN11x

— myrcka⁷ 🧚‍♂️ (@bffjeongguk) April 8, 2020
Jungkook sent a coffee truck Yeo Jingoo!

🐰 Wishing an advanced happy birthday to Actor Yeo Jingoo and sending support for the staff & actors of the movie "Ditto (dong-gam/agree)"

🐰 Kim Yong (character name), you're cool already

🐰 I see emotion in your face Jingoo-yah, + pic.twitter.com/QlS2aSBM5X

— 💙 ᴮᴱ바다⁷ 💐 (SLOW) 💙 (@eternalhyyh) August 7, 2022
In fact, when Jin Goo was filming Hotel Del Luna, Jungkook sent him the cutest coffee and food trucks to show his support.
ㅈㄱ도 ㅈㄱ이 응원한다!!!!!!!!!! #ㅈㄱㅈㄱ #먼곳까지와주셔서감사합니다😆 #9oo그램 pic.twitter.com/mhQMGaHFGl

— 여진구 (@Actor_Yeo) April 8, 2019
IU versus Jungkook is never an easy choice, especially if someone is good friends with both of them, but Jin Goo was quickly able to choose his answer thanks to an essential value of Korean culture: respecting your elders.
However, the host, Yong Jin, didn't let him off the hook that easily and asked him to choose based on the assumption that the respect system didn't exist.
Jin Goo's choice remained the same, and this time, his reasoning was solid. Jin Goo views IU as an older sister figure whom he cherishes, so of course, it's only right to call your sister back first before your friend.
In all honesty, Jungkook would've probably made the same choice as Jin Goo, given his undying love and admiration for IU. It wouldn't be a stretch to say that if Jin Goo had chosen Jungkook over IU, Jungkook himself would have given his friend a playful scolding.
Share This Post