YG Entertainment apologizes for trying to cover up Kang Dong Won's pro-Japanese family history
Kang Dong Won was revealed to have a great grandfather who was a pro-Japanese collaborator, and YG Entertainment has released an official apology for trying to cover it up.
Earlier this month, Dispatch reported on how YG Entertainment had been trying to cover up Kang Dong Won's ancestry, as it could damage his image and reputation, given that his great grandfather was once a pro-Japanese collaborator.
On February 27, an article in Max Movie magazine revealed several descendants of pro-Japanese collaborators, of which Kang Dong Won was included on that list. Max Movie has explained that this was not an official article released by their staff, but by a netizen. The article was deleted just an hour after it was uploaded, but other netizens were quick to save a copy and share it on their social media accounts.
According to the Max Movie post, Kang Dong Won's great grandfather, Lee Jong Man, contributed to the activities of providing and funding comfort women to Japanese soldiers in exchange for mineral rights, and was able to benefit a great deal financially, but most of these claims were proven to be false.
However, Lee Jong Man was indeed revealed to have sent care packages to Japanese soldiers in the 1930's, and also funded their army during the Pacific War and the Sino-Japanese War, where he donated up to a billion Won ($86,783 USD) for both accounts.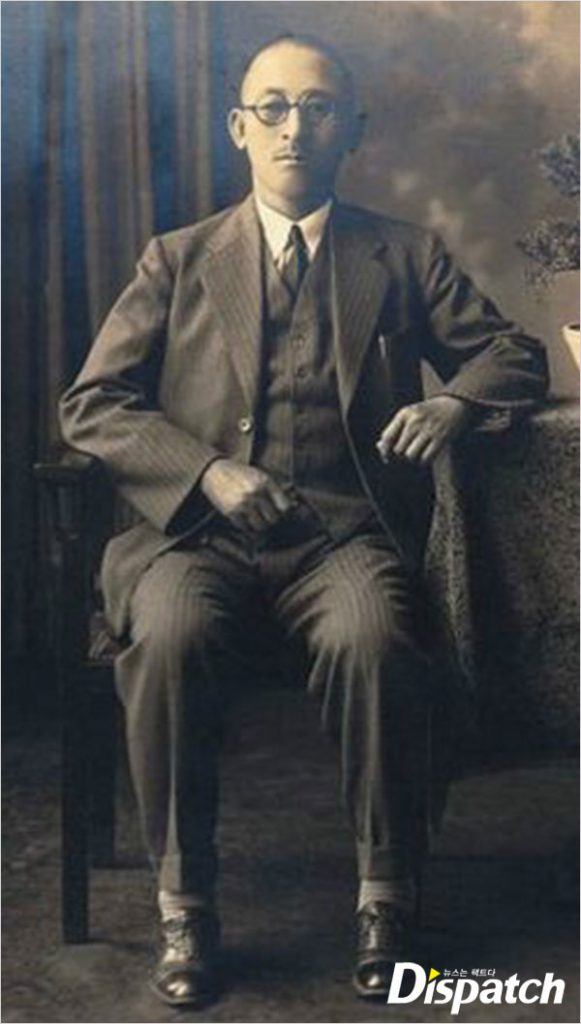 It was in 2005 that Lee Jong Man's name was added to the registry at the Institue for Research in Collaborationist Activities, and research on his past activities began to determine whether he was to be officially confirmed to be on the list. In 2009, research indicated that he had never participated in any independence movements, but that there were many records of his contributions to the Japanese. Thus, they finalized that his name belonged on the list.
"We conducted research based on various resources and literature. Lee Jong Man's pro-Japanese acts manifested themselves in various places. However, we couldn't find any traces of his participation in any independence movements. For this, his name was officially added."

– Lee Yong Chang, Compilation Director at the Institue for Research in Collaborationist Activities
Kang Dong Won was then reported to have requested all posts regarding this information be deleted, otherwise, he would be pressing charges for defamation.
Soon, a Naver blogger uploaded a post titled "An email I received from Kang Dong Won" and outlined that they had shared the Max Movie link to his blog, only to be met with an email from Naver's inappropriate content center, stating that Kang Dong Won had reported the blog post for defamation.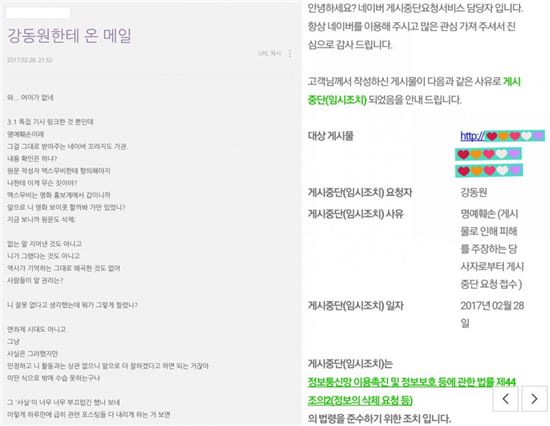 However, Dispatch revealed that he was not pressing charges; instead, YG Entertainment was working on discretely deleting all sources and posts about it, as seen in their Naver report above.
Netizens were highly disappointed at how they handled the controversy and criticized both YG and Kang Dong Won for their approach. Thus, on March 3, YG Entertainment released an official apology regarding their actions.
Here's the full statement translated:
"Hello, this is YG Entertainment.

We deeply apologize for the way we responded to the controversies regarding our signed actor, Kang Dong Won, and how we requested the deletion of all sources on portal sites and community sites.

On February 27, false information was found in a post on Max Movie about the 'personal details of actors', and after contacting Max Movie about the post, we requested that it be deleted.

According to Max Movie, the content of the article was fabricated by a site user, and was confirmed that they used the company logo anonymously to upload the post. Max Movie were able to understand the situation upon review and immediately deleted the post.

As representatives, we have decided to take action in preventing the spread of the content to other media outlets, portals, blogs, and other sources, as this controversial post has defamed an individual in our company.

However due to the rules and regulations of portal sites, a complaint was sent from the party mentioned in the blog post, and the controversy began expanding.
We feel strongly about the inconvenience we posed to all the fans, and we apologize once again.

Currently, we are unable to disclose any information on Kang Dong Won's great grandfather as we lack confirmed information, but we are incredibly apologetic for causing such an inconvenience.

– YG Entertainment
Source: Dispatch, Kookmin Ilbo, My Daily, and Joongang Ilbo
Share This Post