YG Entertainment arouses curiosity with "WHO'S NEXT?" teaser
A mysterious teaser is making fans guess as to which YG Entertainment artist will be making a comeback. 
On October 5th, YG Entertainment posted a photo on YG-Life with the text "WHO'S NEXT?", though without any additional context and leaving fans filled with curiosity.
The photo is of a white glowing rectangle with a black background with the date 2016.10.07. Many rumors have erupted since the post was published. Fans speculate it to be BlackPink, AKMU, BIGBANG, or Sechs Kies who were all rumored to be preparing for comebacks to be taken place prior to the end of the year.
Fans won't know for another two days, but who do you think will be next?
Check out the photo below!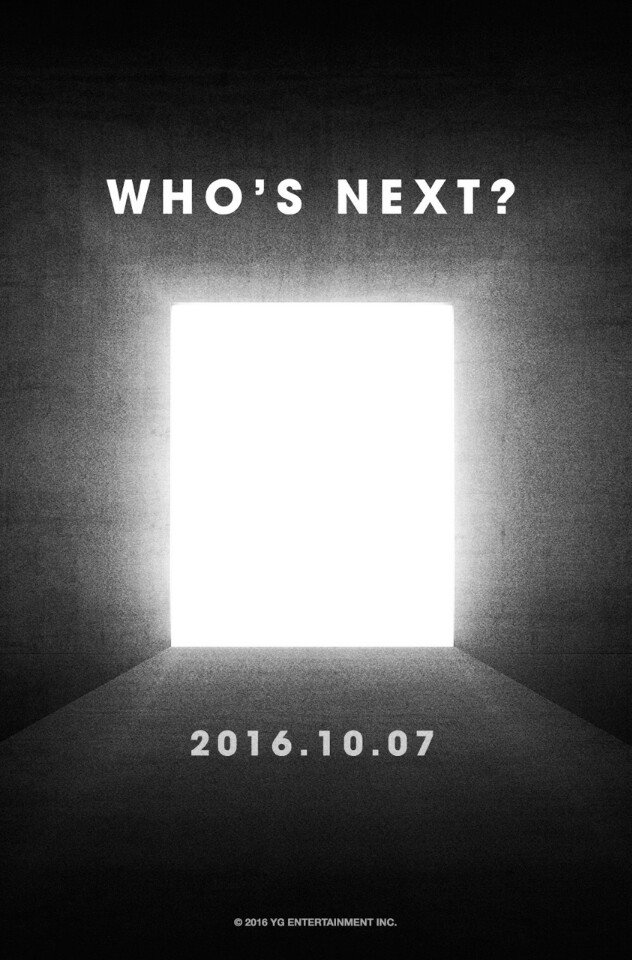 Source: Ilgan Sports
Share This Post