YG Entertainment responds to alleged excessive force used by G-Dragon's security
YG Entertainment responds to the recent reports covering G-Dragon's chaotic arrival in Beijing, China. On April 25th, YG Entertainment released their response to the alleged fan class with airport security as G-Dragon arrived in Beijing.
The controversy started when a video of the singer widely circulated to social networking sites. The clip covered G-Dragon's arrival in the hall where a female fan was nearing the singer with a phone almost next to his face. Due to the proximity, the fan was filmed being shoved aside by one of the staff, angering fans in the process fo the harsh treatment.
The incident circulated through Youtube, Weibo and other social networking platforms for the excessive use of force used by the staff allegedly causing the fan to fall.
Due to the controversy, YG Entertainment was quick to release a statement stating that after doing necessary checks, it was clarified that the staff in question were not employees of the agency.
G-Dragon was in Beijing to attend the 2016 Beijing International Motor Show at the Beijing International Exhibition Center.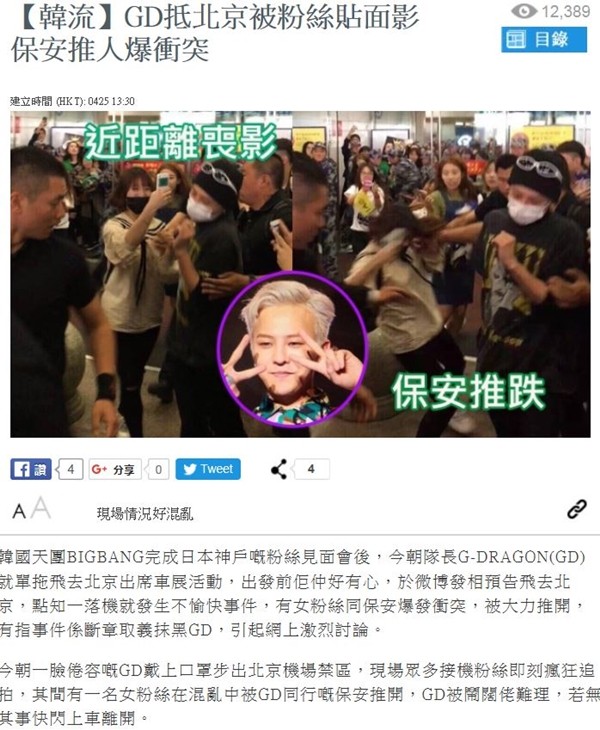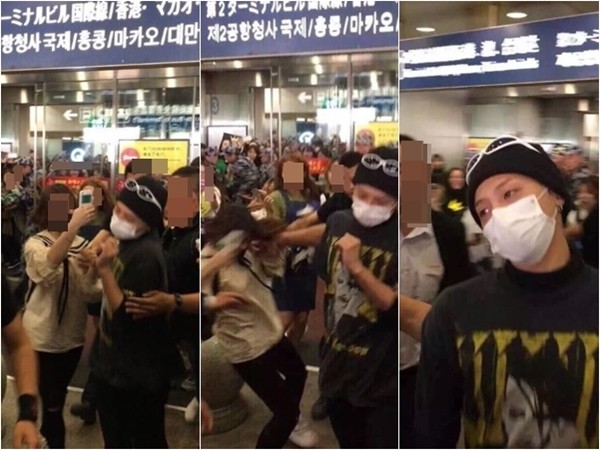 Source: Dispatch
Share This Post