Yonghwa takes over Chinese charts with "Mileage" ft. YDG
Yonghwa shook the Chinese music video charts with his pre-release track "Mileage" which features hip hop artist Yang Dong Geun (YDG).
In the second week of January, "Mileage" easily took first place on the charts with a score of 99.24 (out of 100) in the Korean music category, blowing the competition away. This is a new record for popular K-Pop music videos, recording almost 1.5 million hits since its release.
With this pre-release, the CNBLUE leader has demonstrated his popularity overseas, as both he and CNBLUE continue to top Chinese charts including Sina Weibo and Baidu music charts with new music releases. His solo track's performance on the charts are a clear indication that his debut will be welcomed warmly upon its release.
Some have called it the "JJ Lin effect" as it was recently revealed that Yonghwa has collaborated with the Singaporean artist on a track for his solo album. It seems that since Yonghwa understood his popularity overseas, he took this opportunity to further solidify his name as an artist in China by collaborating with the popular Taiwan-based artist.
It's no surprise that Yonghwa's solo album is highly anticipated by fans in China and will be welcomed with heated response as shown by his almost 1.2 million followers on Weibo.
In addition to JJ Lin and YDG, Yonghwa also collaborated with Verbal Jint and Yoon Do Hyun on his solo album. The "making of" video for the popular "Mileage" music video was also released and takes a behind the scenes look at Yonghwa and YDG on the brightly colored set. Yonghwa recently released image and audio teasers as well as the tracklist for One Fine Day which is set to release on January 20th.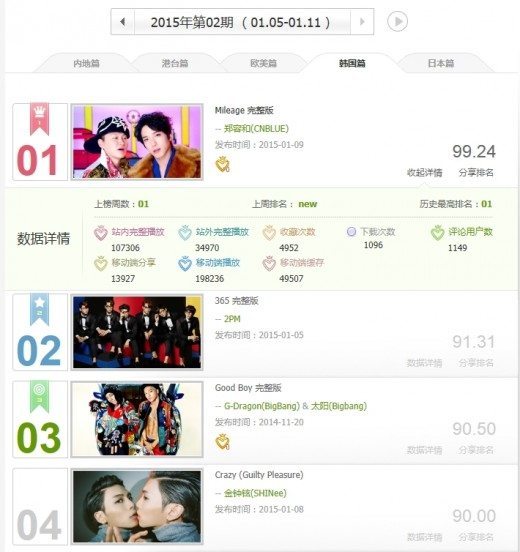 Source: TVReport
Share This Post