Yoo Jae Suk is the 1st Korean TV personality to get a wax figure, and it looks just like him
The Grevin Museum has just introduced a wax figure of their first Korean TV Personality, Yoo Jae Suk, and it looks amazing.
The Grevin Museum is a wax museum with locations in Paris, Montreal, Praha, and Seoul, where they exhibit wax figures of celebrities from all over the world.
On February 17, Yoo Jae Suk's wax figure was unveiled at the museum located in Eulji-ro, Seoul, and Yoo Jae Suk was sure to be there for the unveiling.
While there are a number of other Korean idols and artists' wax figures on display, such as BIGBANG's G-Dragon, and PSY, Yoo Jae Suk is the first Korean television personality to have his own wax figure at the popular museum.
Upon seeing his wax figure for the first time, Yoo Jae Suk commented on its uncanny likeness.
"I was so shocked to see my wax figure in the Grevin Museum looked exactly like me. It was interesting to see other celebrity wax figures like G-Dragon and PSY look exactly like them right here in the same museum, and I hope those who come to see these wax figures have a fun and wonderful time."

– Yoo Jae Suk
According to the museum, it took a total of 6 months to perfect Yoo Jae Suk's wax figure, and a workshop team from France had flown to Korea to start on the foundations. Furthermore, in order to get the wax figure to be as identical to its model as possible, Yoo Jae Suk donated the same brand of glasses, suit, and sneakers to dress it with.
The general manager of the Grevin Museum, Beatrice Cristofari explained why Yoo Jae Suk was a perfect addition to their collection, due to his charm and manner, as well as his ability to spread hope and happiness to any and all who watch him.
"Yoo Jae Suk is a national entertainer whom everyone in South Korea has grown to love, and he is this era's icon of hope by giving his audience plenty of entertainment and delightfulness as an MC. I hope his ability to make people laugh and also his well-mannered personality have blended into his wax figure and I'm looking forward to seeing it give our visitors happy and warm memories."

– Beatrice Cristofari
Check out Yoo Jae Suk posing with his wax figure: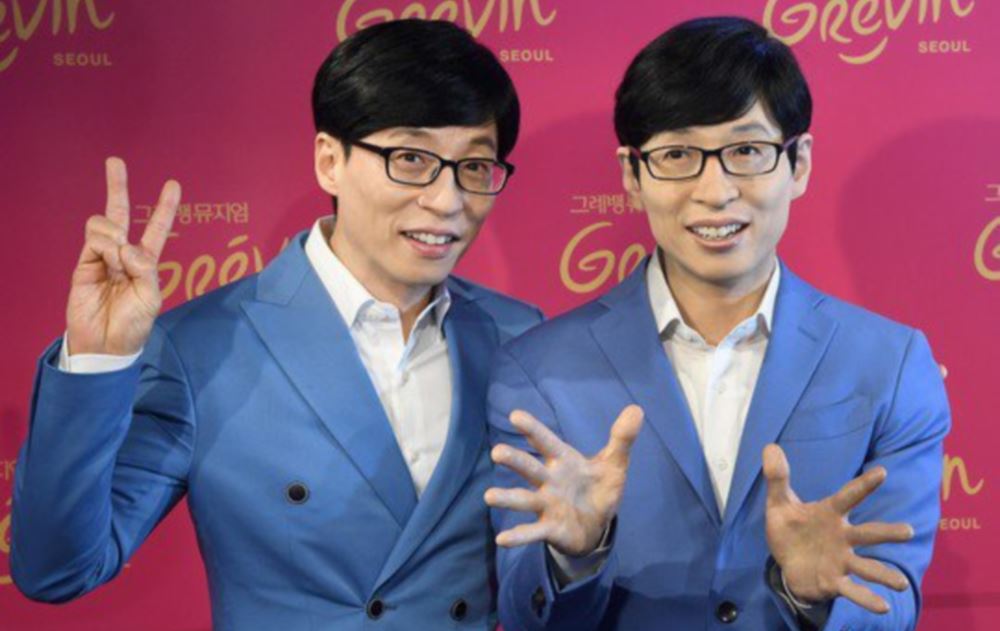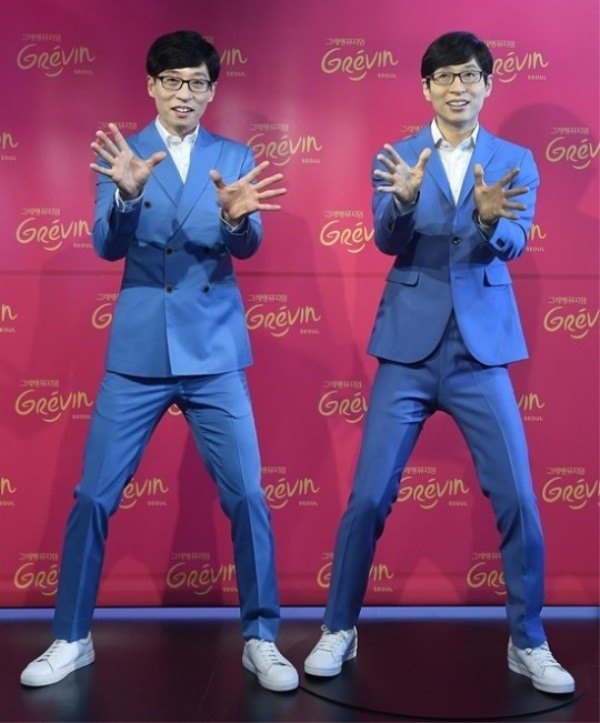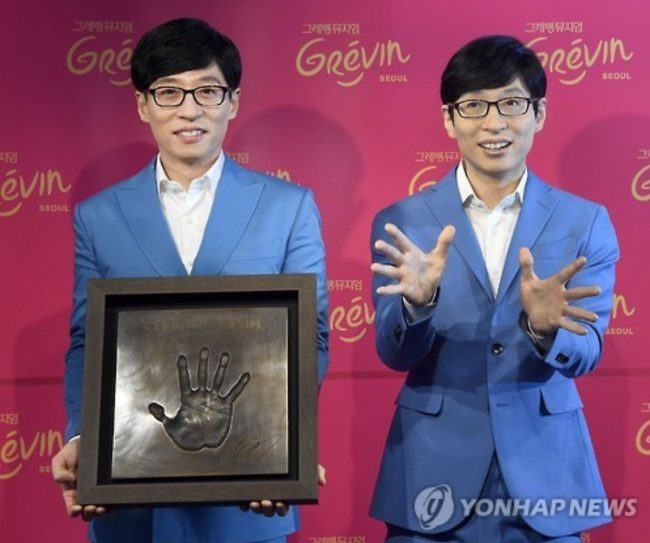 Source: Star Today
Share This Post