Yoo Jae Suk Falls Victim To Prank After His First Time Playing Overwatch
Yoo Jae Suk was ecstatic to play popular game Overwatch for the first time, but ended up falling victim to a silly prank while having fun at the PC Cafe.
On Infinity Challenge's first episode back after a 7-week break, the members visited a PC Cafe and played Overwatch. The members showed off their close bond by playing matches with each other and helping each other learn strategies on how to play effectively.
Park Myung Soo and Yoo Jae Suk were amazed at the sight of a PC Cafe. While both of them are in their mid 40's and had lived in Korea their entire lives, they had never been to a PC Cafe and didn't know they worked. Park Myung Soo repeatedly turned the computer on and off, while Yoo Jae Suk struggled to order food using the digital menu. He also struggled to create an account and ended up having to use one of the PC Cafe employee's accounts to play with the rest of the members.
Yoo Jae Suk expressed his amazement at the high-end PC Cafe computer, saying,
"Are there no microphones? But wow, the keyboard is all lit up. The monitor is like a television. It's [the digital menu] like a shopping mall. I should come here more often with my wife."

— Yoo Jae Suk
As Yoo Jae Suk began a practice game, he was surprised to hear the voice of another player. He tried to reply back but Yang Se Hyung told him there were no microphones installed on his computer. Even knowing this, Yoo Jae Suk replies to comments left by the other players in the match.
After a victory, Yang Se Hyung tells him to congratulate his teammates and hands him a "microphone", but tricks him by actually giving him a cell phone charger.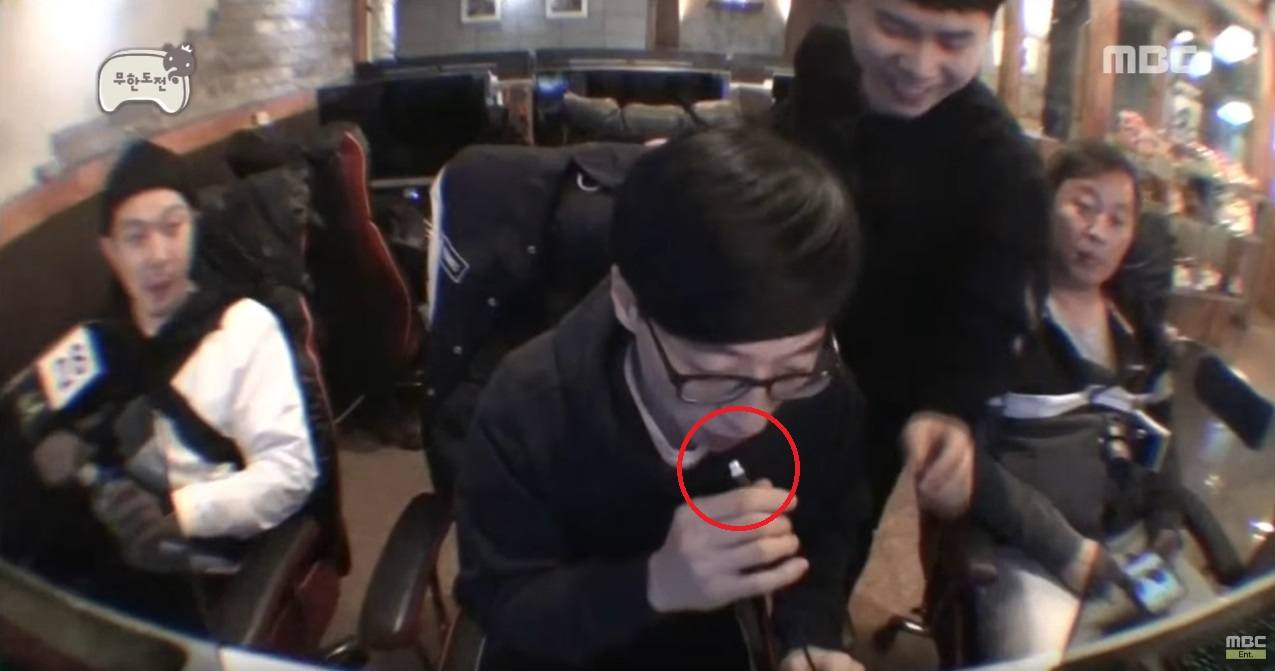 All 6 members of Infinity Challenge then queue up into a match and through Yang Se Hyung's leadership, were able to take the victory.
Watch the Infinity Challenge cast play Overwatch below.
Source: Osen
Share This Post