Fans almost fall for a fake facebook account claiming to be Korea's most beloved celebrity
Yoo Jae Suk has seemingly started a new social media account, joining the popular SNS site Facebook. However, FNC Entertainment has thrown a word of caution regarding the account.
On December 13th, FNC commented, "Recently, an account for Yoo Jae Suk was recently created on Facebook," and further denies the account as Yoo Jae Suk's official Facebook.
"The only official and current account of Yoo Jae Suk is the company's Facebook. Any other accounts are impersonators, we hope this word of caution will prevent any damage from occurring." 
The Facebook account of "Yoo Jae Suk" featuring several photos of the popular entertainer was published in the afternoon of December 12th with the poster introducing himself as the real Yoo Jae Suk. This was a big deal as he currently does not have any SNS accounts known to date.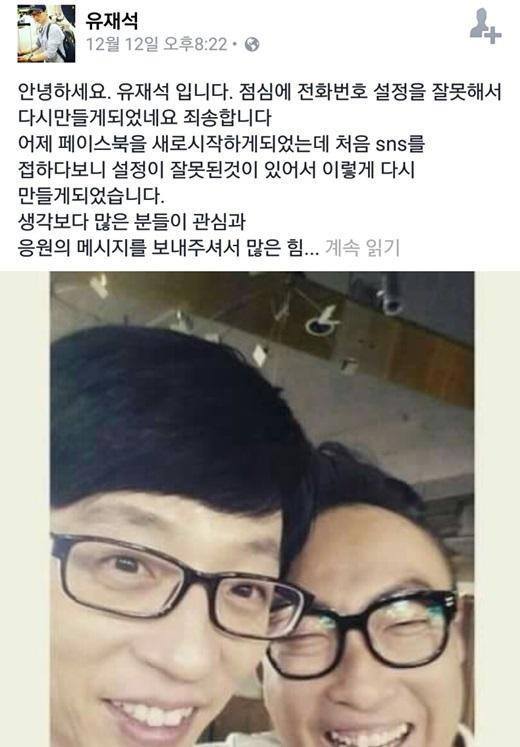 "Hello this is Yoo Jae Suk. I set my phone number on the account wrong at lunch so I remade the account. I'm sorry. I began my Facebook account yesterday but being that this is my first SNS account, I've set a few things wrong and made a new one. I'm thankful for all the interest and happy messages that I've been receiving.."
Source: Dispatch
Share This Post