[★BREAKING] Yoochun's alleged girlfriend denies she's dating him, claims everything is a lie
The woman being identified in reports as Yoochun's soon-to-be wife is denying her relationship, but Yoochun's agency says it's all true.
Yoochun's girlfriend and fiancée has officially been identified as Hwang Hana. Reports initially identified her as the CEO of a shopping mall and the youngest daughter of a Food Corporation's founder.
Soon after reports were released, Hana updated her Instagram with an extremely sarcastic message, calling out all reporters.
"Haha it's only the morning and what is all this… Maybe I should close my Instagram…sigh.. There are so many problems with reporters hahahahahahaha So I guess I had a boyfriend for 1 year hahaha

Also I apparently have a shopping mall hahaha I didn't even know that! Wow !! I really want to become a shopping mall owner hahahah I've never ran a shopping mall before. These articles are not true, it's so surprising."

— Hwang Hana (Yoochun's Girlfriend)
While her message could be taken as her denying that she was dating Yoochun for one year, it seems to deny the entire relationship. Her message reads in an extremely convoluted style and lashes out at reporters.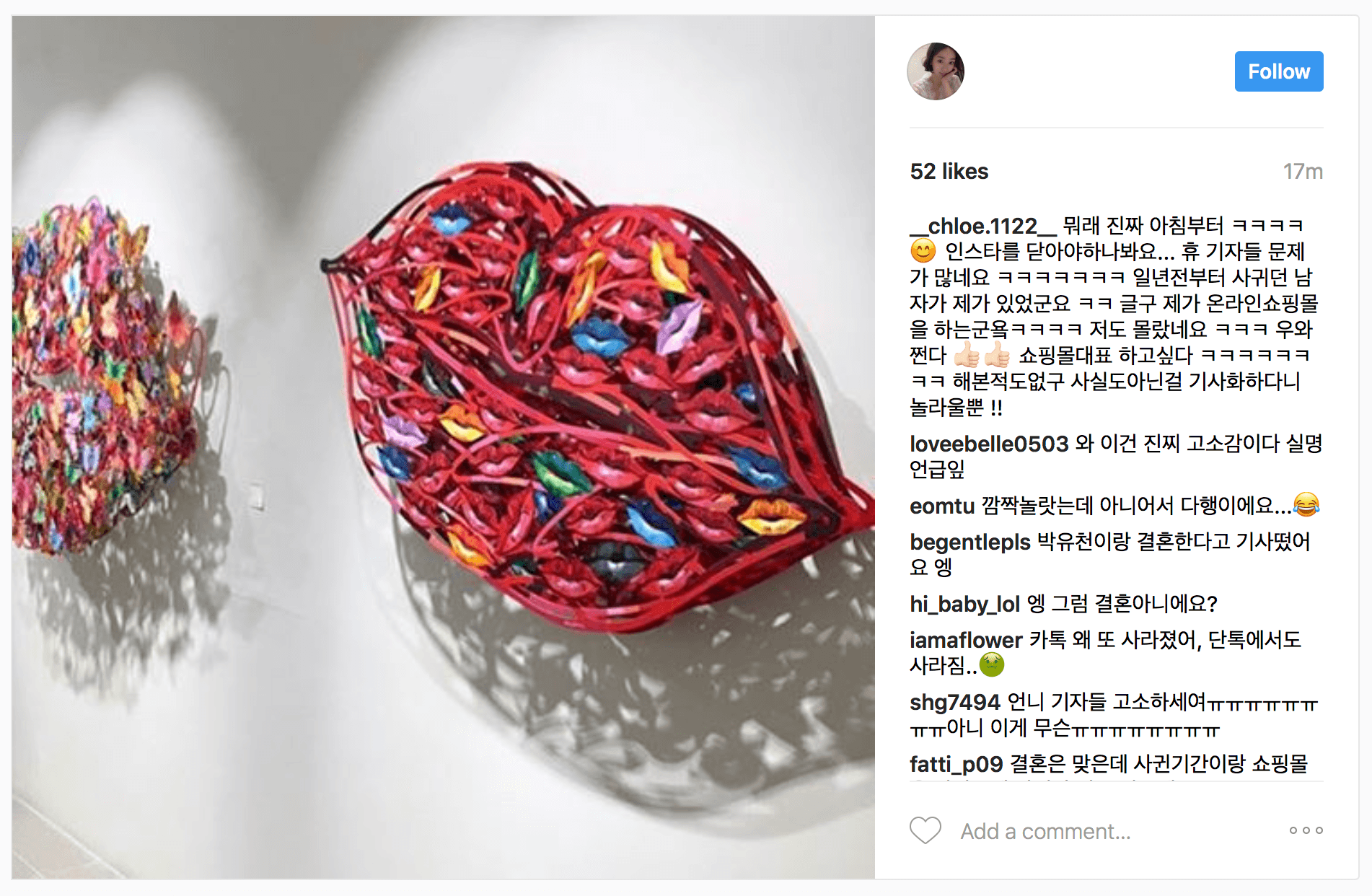 However, C-JeS Entertainment has gone against her message and confirmed that she is indeed Yoochun's girlfriend and soon-to-be wife. In an extremely confusing back-and-forth, the company names her and confirms the relationship.
"It is true that Yoochun will be marrying Hwang Hana. Since Yoochun is still currently serving his public military duty and his wife-to-be is a non-celebrity – we ask the public to be respectful and wish them the best."

— C-JeS Entertainment
Soon afterward, Hana then updated her Instagram post again after the statement by C-JeS Entertainment was made. Her new post denies that she has dated anyone in over a year.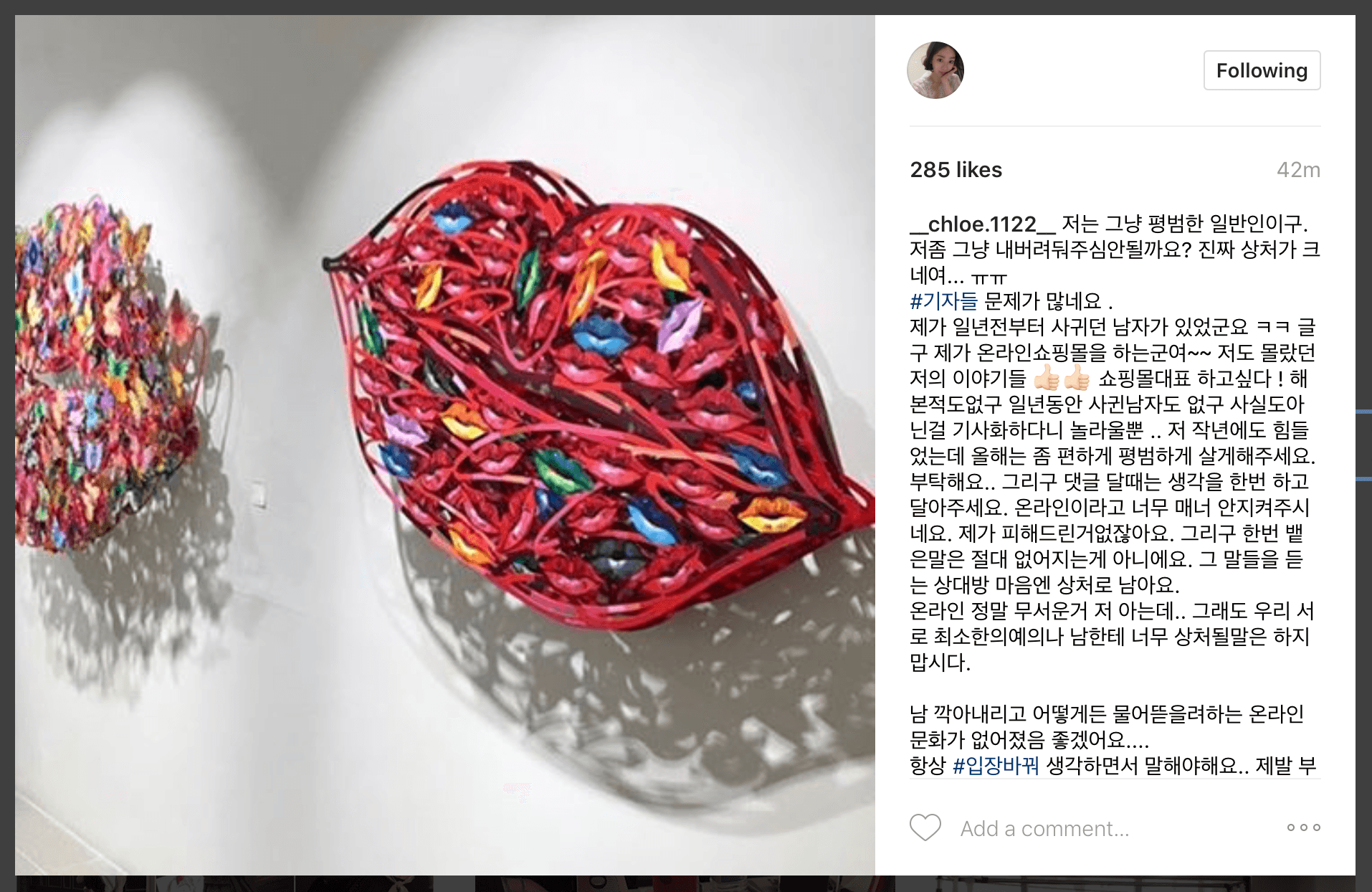 I am just a civillian. Can you please just leave me alone? It hurts a lot…. There is a serious problem with reporters. I have not dated anyone for a year. I really wish these fake news articles will stop. I had a very hard time in the past year and I really wished to live normally this year but… I just want to live normally.

I beg you guys… I also want you people to think before you comment. Just because it's online doesn't mean you have to throw your manners out. Once you say something, you can never take it back. Think about what the receiving person will think. The online world is a really scary place… Let's not hurt each other please.
Think about how the other person will think.

I beg of you. This doesn't apply to me exclusively. This is for everyone in the world. I just wish everyone will get along. Anyways, the articles are all rumors so just pretend you didn't see them.. I beg you.

— Hwang Hana
Yoochun's Surprise Wedding Announcement
Source: MyDaily
Share This Post