[★TRENDING] Z.Tao under fire after barging onto the runway of a London fashion show
Former EXO member Tao, who is going by the name Z.Tao, is currently embroiled in a controversy after allegedly showing improper etiquette at an ongoing London fashion show.
On September 19th local time, Victoria's House held an event for the Versace 2015 S/S collection in London in which Z.Tao was invited to attend.
His controversial action occurred at this event when he was spotted not only arriving late to the show but cutting in front of a female model on the runway to walk to his seat.
Another angle of the incident shows Z.Tao sitting next to VOGUE editor Suzy Menkes (72) who can be seen frowning.
Christon writes on his Weibo, " Huang Zitao achieved a feat at London's fashion week: Only after the opening of the Versace show did he enter the venue, so he had no other choice but to blend into the crowd with the models. He was walking on the sides of the stage, finding his seat, and in the end sat beside Suzy Mekens. When other celebrities go to fashion weeks, they usually just watch the show, but only Tao walks and watches at the same time. Even Anna Wintour doesn't do this, who else can beat him?" providing a short .gif and the photos of Tao's arrival.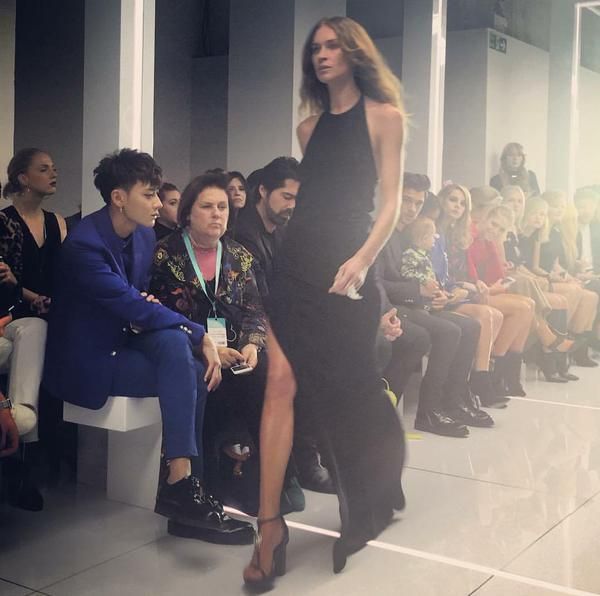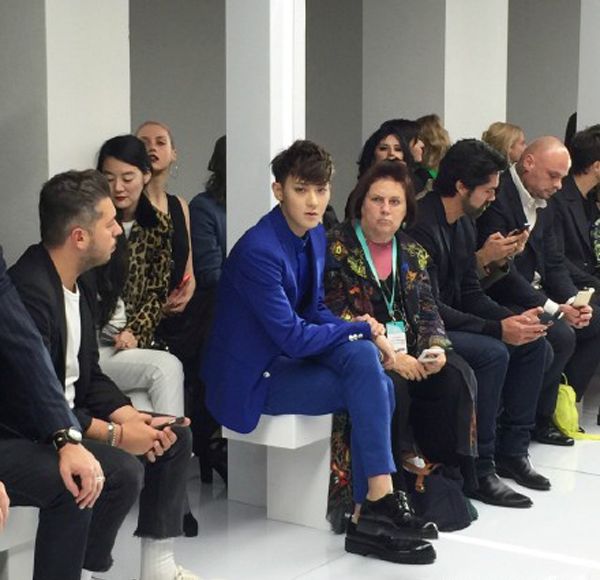 Following the fashion show's completion, the Chinese media has criticized and frowned upon Z.Tao's actions saying that his lack of manners interfered with the already ongoing fashion show.
In response to the critics, Z.Tao explained, "We set off an hour before the fashion show started. But the traffic was not good. We got out of the car and walked close to eight blocks and eventually had to be late."
Since April, Z.Tao has not participated in EXO activities and after months of dancing around the situation has officially filed a lawsuit against SM Entertainment to annul his exclusive contract with the agency. He has since then pursued activities in China, even releasing his own solo mini-album.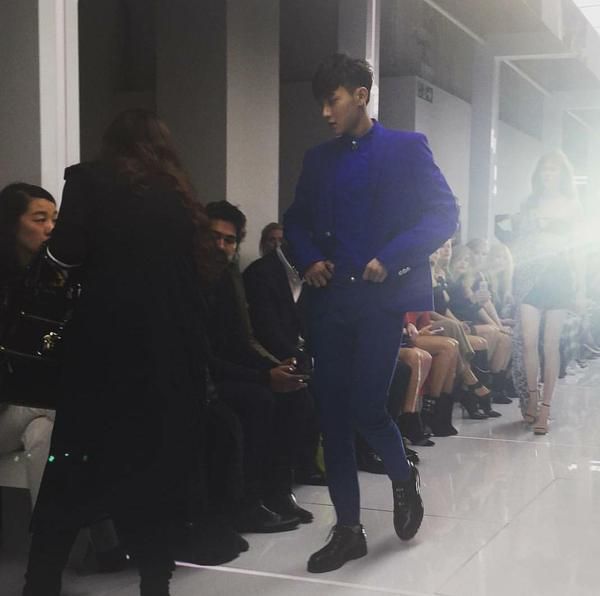 Source: Dispatch and Chrison's Weibo
Share This Post