Zico To Collaborate With American Hip-Hop Trio Migos
They'll be lighting up Le Grand Hip-Hop Festival in Seoul.
Le Grand Hiphop Festival is the largest hip-hop festival in Korea, and it's set to boast a lineup of big-name hip-hop artists including Migos, 2Chainz, and French Montana.
This year the international artists will be collaborating with Korean artists. Among them, Zico is set to collaborate with America hip-hop trio Migos.
Migos have become a powerful force on the hip-hop scene and have hit the Billboard charts in 2017 as well as earlier this year. They're also currently set to host the event.
It makes sense that Zico will be collaborating with the latest hip-hop princes. Zico's one of the most famous hip-hop artists in Korea!
This is not the first time that Zico is performing with an American hip hop artist. He had a previous collaboration with Wiz Khalifa back in 2016.
Zico's got everyone mad excited for the festival!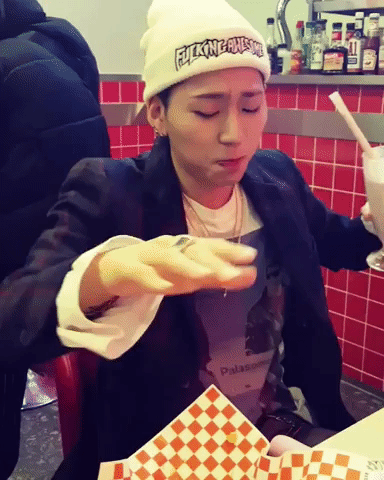 Check out everything you ever need to know about this collaboration below:
공식 홍보 동영상 | 르그랜드 힙합 페스티벌 Le Grand HIPHOP FESTIVAL

공식 홍보 동영상 | 르그랜드 힙합 페스티벌 Le Grand HIPHOP FESTIVALLE GRAND FESTIVAL 르그랜드 페스티벌 공식 페이스,북 페이지와 공식 웹사이트 및 공식 SNS 채널을 통하여 배포되는 공식 포스터와 아티스트들의 동영상 및 모든 컨텐츠는 저작권법의 보호를 받는바, 무단 전재· 복사· 배포 등은 법적 제재를 받을 수 있습니다.SNS 상의 공간은 비단 개인의 영역이 아니라 여러 사람이 함께 소통하는공간입니다.불특정 다수에게 특정인 이나 회사에 대하여 근거없이 잘못된 정보를 퍼뜨리거나 비방하는 경우 형법 또는 정보통신법 위반의 죄로 처벌 받을 수 있음에 유의하시기 바랍니다.

Posted by LE GRAND Hiphop Festival 르그랜드 힙합 페스티벌 on Tuesday, January 23, 2018
Share This Post