10+ Facts About Red Velvet That Only ReVeluv Should Know
SM Entertainment's Red Velvet is certainly one of the top girl groups in the industry right now!
With the overwhelming success of their latest comeback "Red Flavor," they're definitely a group that everyone wants to learn more about!
Here are 12 lesser-known facts about Red Velvet!
1. No chicken for Irene
She ate too much when she was young and now she has a taste aversion to it.
2. Irene is a game master
She always wins when she plays against the other members, even in games of luck!
Look at Irene instantly winning the rock paper scissors and her short winning ceremony ? pic.twitter.com/zo5G6uqNwS

— D-3 (@baetoujours) July 22, 2017
3. Photocard queen SeulgiWhile all the members have photocards in Red Velvet's albums, Seulgi has more photocards than the rest of the group because she was in SM Entertainment's School of Oz musical.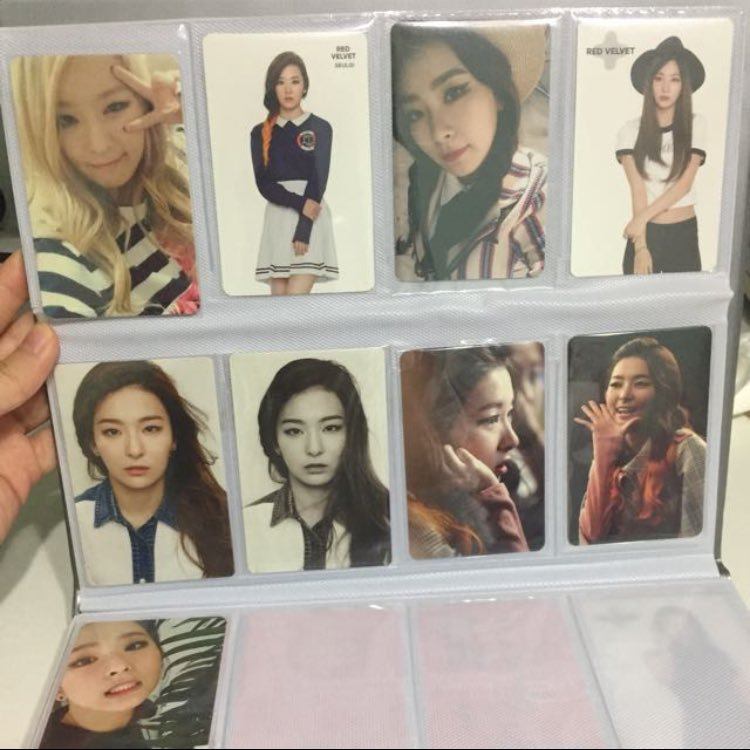 4. Seulgi can't do the splits
Even though she's Red Velvet's main dancer, she's the least flexible in the group! While all the other members can do the splits, Seulgi can't.
seulgi still can't do splits
*that '어어어어어~~' tho?* pic.twitter.com/WuBJ8WauQN

— kelsi (@caruoseul) July 18, 2017
5. Wendy is actually from Korea
Although most fans know Wendy came to Korea from Canada, she's actually from Korea and moved to Canada after she was born. She also went to school in Minnesota before going back to Canada for high school.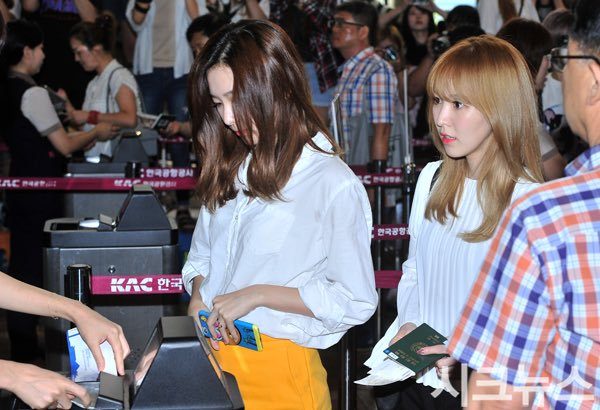 6. Cube Entertainment trainee Wendy???
Before she debuted with Red Velvet, she participated in the audition co-hosted by Koreaboo in 2011. While she didn't make the final cut, she did make it quite far in the audition process.
7. Joy's solo album
She starred in the drama The Liar and His Lover and sang six solo songs for the OST. It was pretty much a Joy solo album!
8. Red Velvet's selfie princess
Out of all the members, Joy takes the most selfies, and she's darn good at it!
9. Yeri is a carefree spirit
The other members might say she's a little too carefree, since they say that they have to clean up for her.
this must be how noisy joy and yeri is on their dorm LMAO pic.twitter.com/HD56kJcMsQ

— rv (@velvetgasm) April 23, 2016

10. Social Butterfly Yeri
She's friends with tons of other celebrities, including TWICE's Nayeon, Akdong Musician's Suhyun, actress Kim Sae Ron, BLACKPINK's Rosé, and VIXX's N.
yeri is so friendly omg 🙁 look how she hugged nayeon and patted chaeyoung's cheeks ?? pic.twitter.com/V3j0Kv0Ec6

— Hiba_Z (@HibaJYMM) January 19, 2017
11. They had a cameo in Korea's biggest drama

The members made a cameo in the last episode of Descendants of the Sun, and the cast couldn't hold in their excitement!
remember when red velvet were on descendants of the sun and si jin and dae young became the most relatable people alive pic.twitter.com/5BsQLDAGIo

— jess || ☾ (@velvetpjm) April 21, 2017
12. From balloons to wolverines
Before Red Velvet had any light sticks, fans used balloons at music shows to show their support while the girls performed. After SMTOWN LIVE 2017, ReVeluvs use the event light sticks – but with multiple on each hand, like Marvel superhero Wolverine.
Share This Post