11 Korean Recipes That Will Put You In The Halloween Spirit
With Halloween just around the corner, try some of these Korean inspired Halloween dishes to take your ordinary celebration to another level. Perfect appetizers, desserts, and even drinks that are fun and scary… all while delicious, of course.
1. Pumpkin Bread
Similar to the Korean Steamed buns, this recipe tweaks the recipe to make the pumpkin-like bread instead. You can also add sweet potato fillings instead of the pumpkin!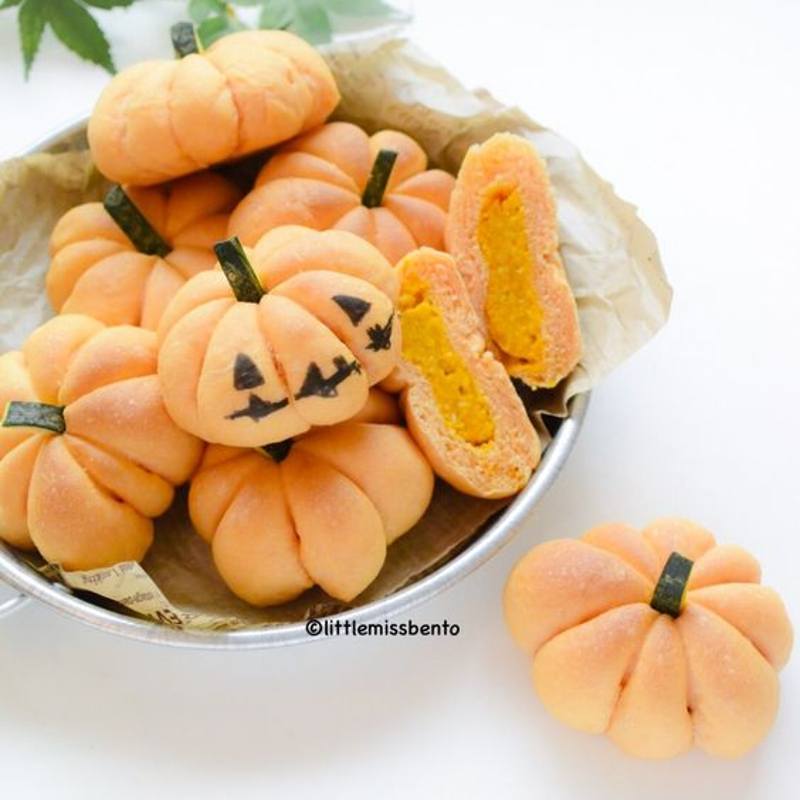 2. Halloween Kimbap
How about this little mixture of kimbap and the fun of Halloween together? Try it with little monster faces. Easy and simple to make, yet very creative. All you need is roasted seaweed, eggs, rice and some ham.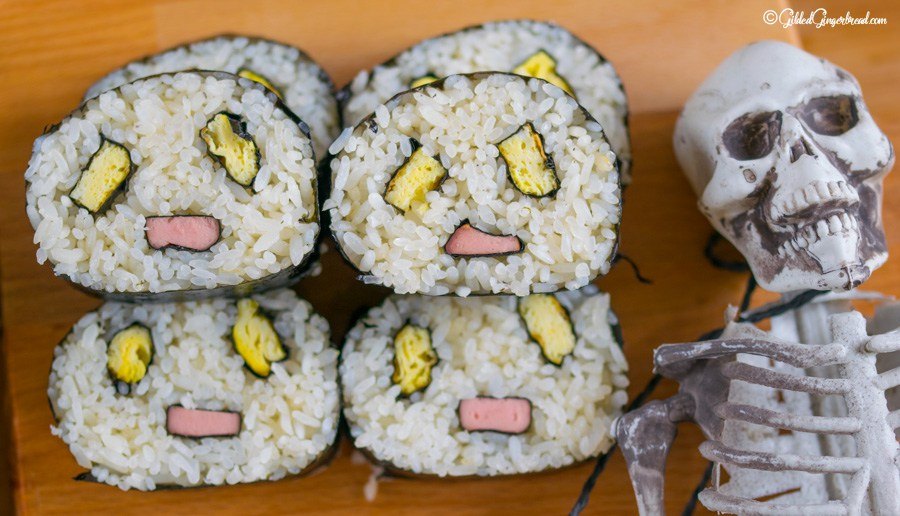 3. Sushi Brain
Do not let the visual presentation of this dish decrease your appetite. After all, this is to be served as an Appetizer! Re-think what you can make with one avocado, cream cheese, seasoned cooked sushi rice, smoked salmon and red tobiko (flying fish roe).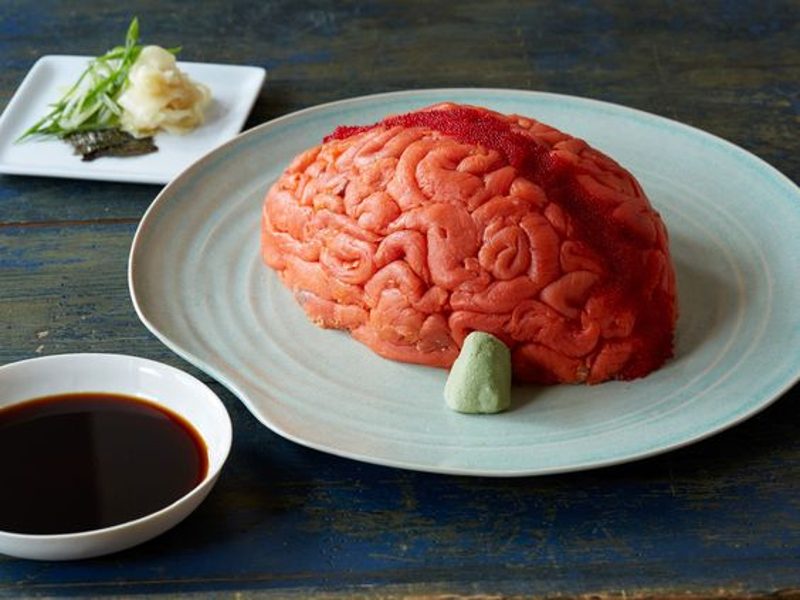 4. Rice Ghosts
These little cute rice ghosts are a very simple recipe to make yet extremely cute. Season the rice with vinegar and sesame oil, and cut out cute face shapes with seaweed.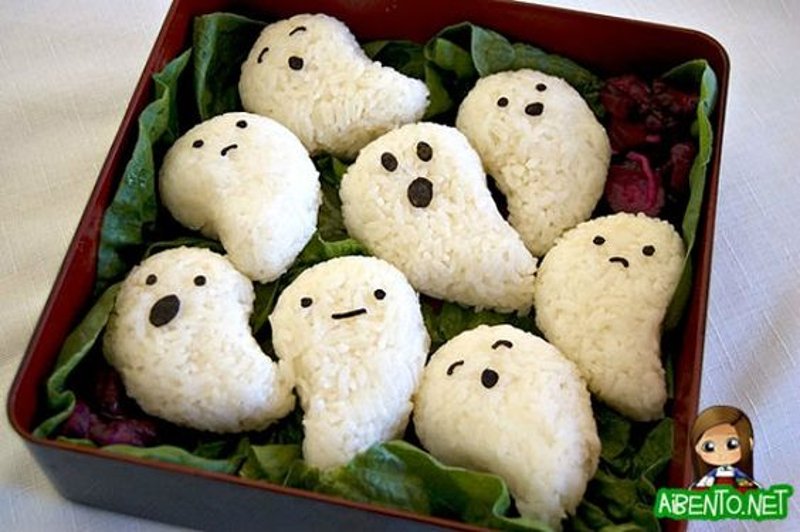 5. Spicy Korean Beef Noodles
If you like a bit of spicy, you could try this pan of spicy Korean beef noodles. It's a simple Korean marinade with ramen noodles, onions, and mushrooms. This meal will take less than 30 minutes to prepare!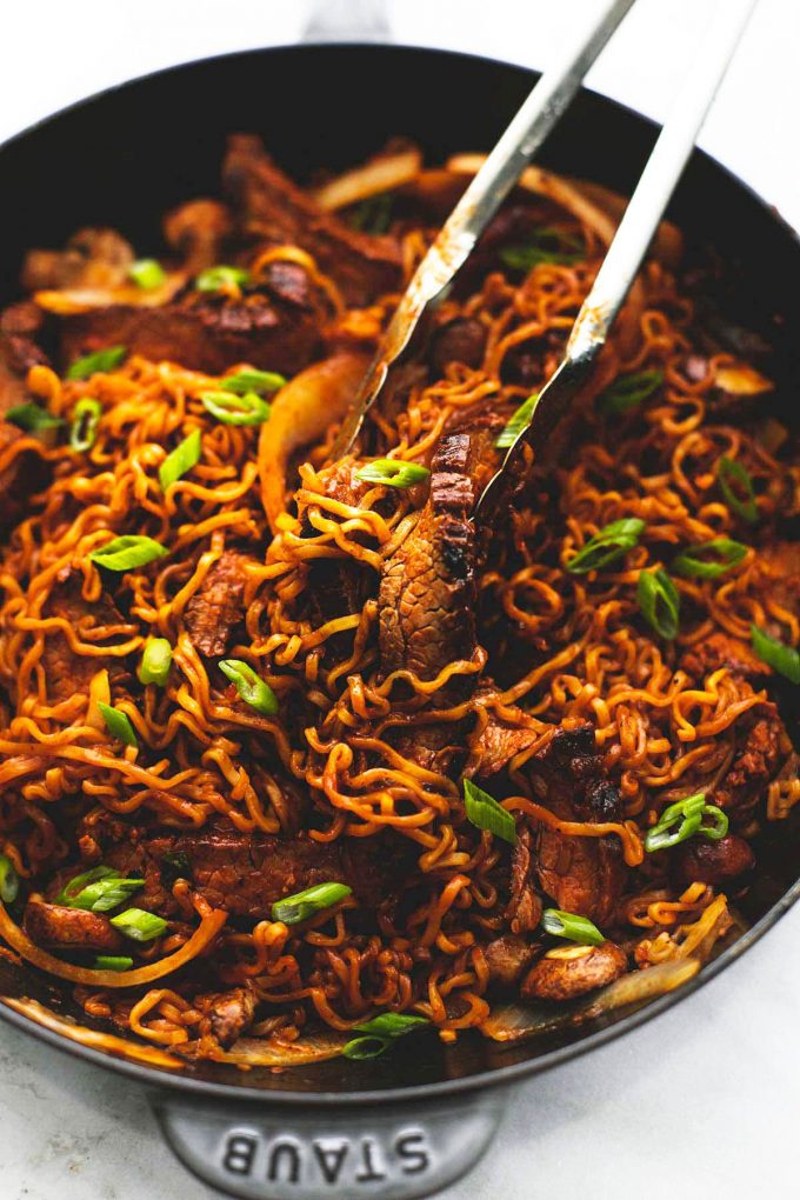 6. Zombie Boogers
Maybe you could take a handful of Zombie boogers while watching your favorite Halloween flick this year. Enjoy this simple creative recipe using Matcha powder and popcorn.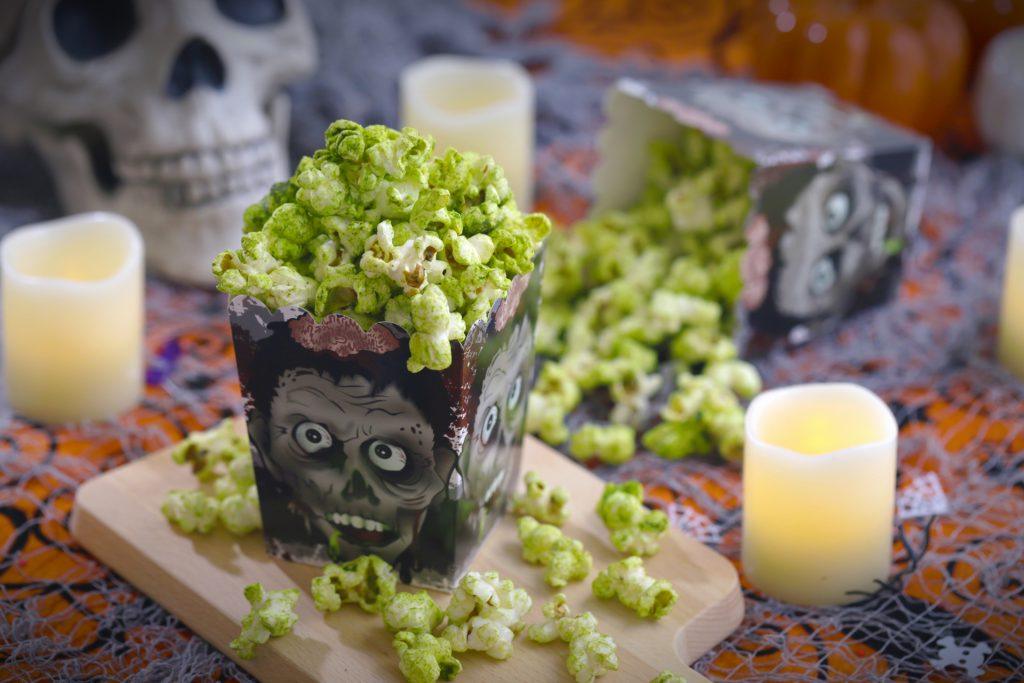 7. Chicken Feet
Many Koreans enjoy eating Chicken feet on a regular basis. But it makes a spooky dish that's perfect for Halloween. It all depends on how you plate!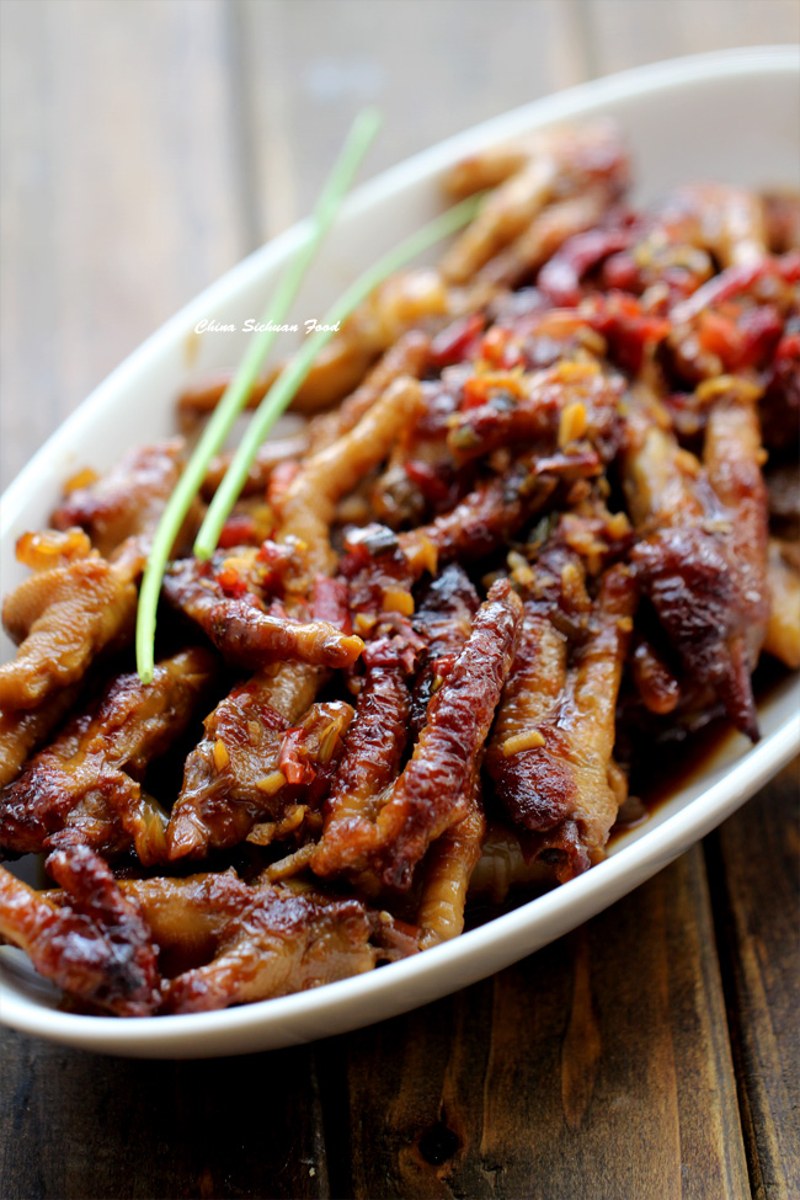 8. Sausage Octopus
Many of you may already know this simple, yet fun recipe. Try this one and serve with ketchup to make it a bloody festival of sea-aliens!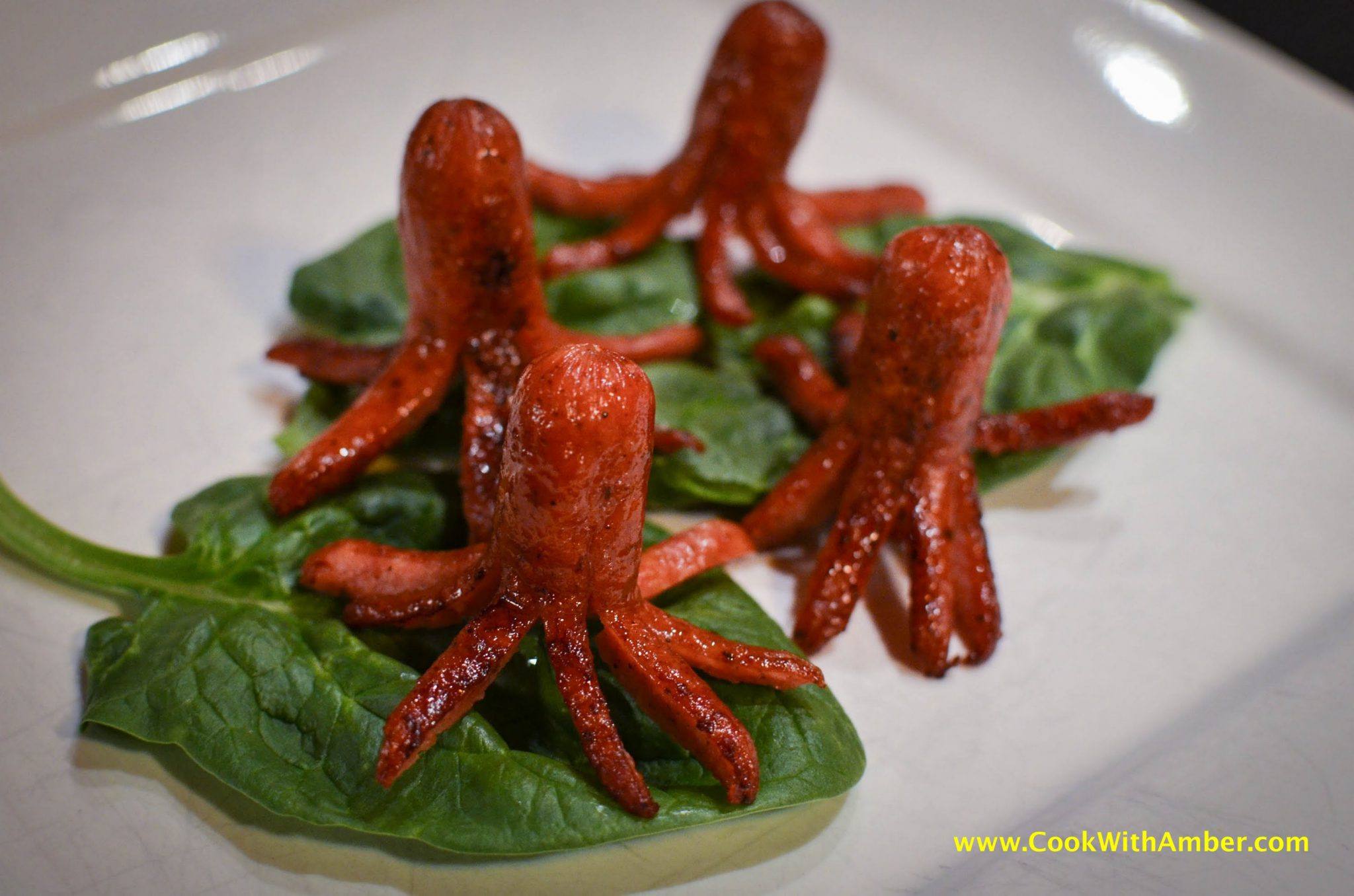 9. Hand-pulled cotton candy (Witch's Hair)
Make silky strands of dragon's beard candy and have a bit of extra fun. You could pull it out and make a spider web to decorate your house for Halloween as well.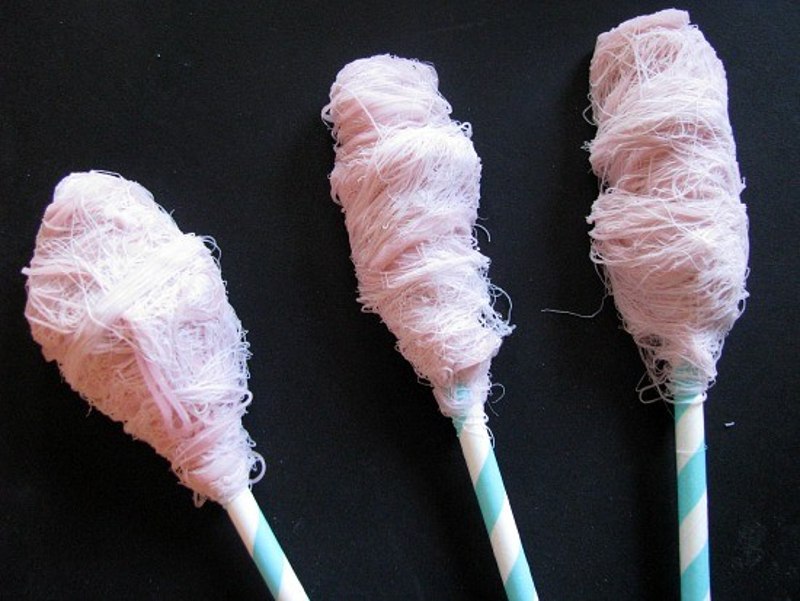 10. Milkis eyeball jelly drink
Give an extra edge to your Halloween drink. Mix Fanta with the Korean milky soda called Milkis for this skin-crawling Halloween drink! (Note: the eyeballs are actually lychee!)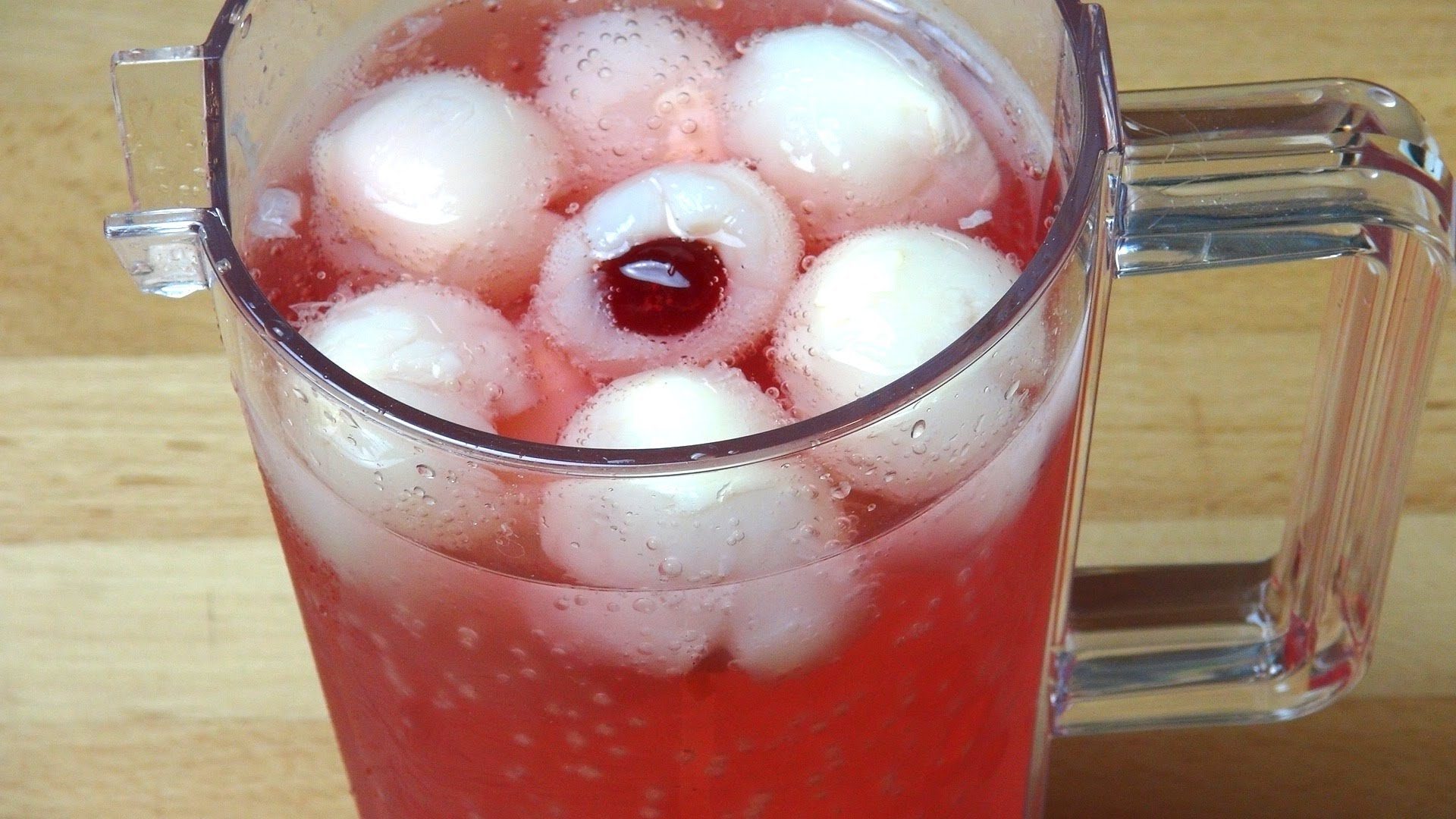 11. Kimchi Deviled Eggs
Think of Deviled Eggs, but with Kimchi! Mix chopped Kimchi with yolk, giving an extra kick to the ordinary deviled eggs.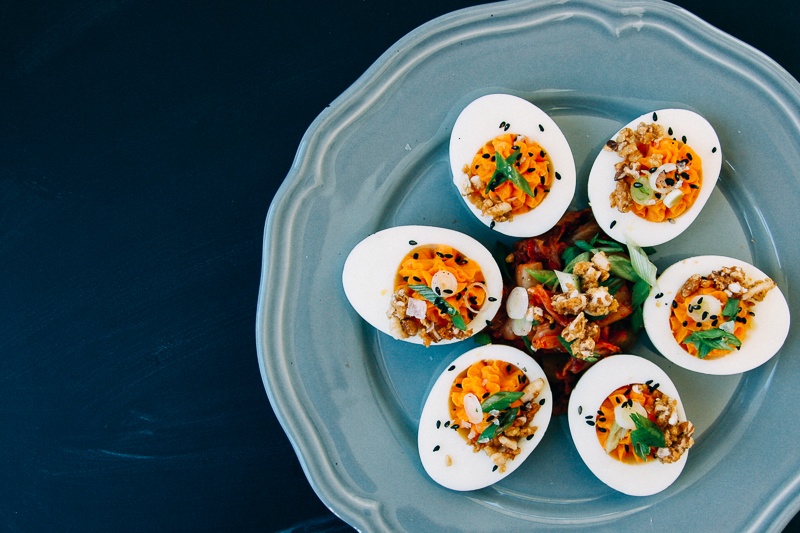 Share This Post