13 K-Drama Moments Every Fan Will Remember As Their Favorite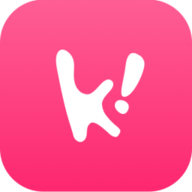 Although these dramas may have come to an end, these moments will live on in hearts of viewers forever as some of the greatest scenes in K-Drama history.
Some scenes are funny, others bring back the tears full force, and some are a heart-warming reminder of the love-stories K-Drama's tell best.
Check out the 13 moments that every K-Drama viewer will never be able to forget.
1. Goblin: The Lonely and Great God

This scene even had its own parody scene in the show and solidified Goblin as one of the most popular shows to date.
 2. Reply 1988

This moment was one of the funniest and most relatable moments in the all-around brilliant show.
3. Boys Over Flowers

Who could forget the moment Gu Jun Pyo saved Geum Jan Di, and cried for hours afterward?
4. Healer

It's impossible not to fall for that killer smile! This is one of Healer's fall-in-love moments.
5. Descendants of the Sun

This got everyone's heart beating faster, and stands as one of the most emotionally intense moments in this show run!

6. Weightlifting Fairy Kim Bok Joo

Do you like Messi? The Internet meme that swept the K-Drama world! This show gave K-Drama fans so much excitement.

7. Strong Woman Do Bong Soon

This was the moment every K-Drama fan needed, and Park Hyung Sik and Park Bo Young's chemistry was off the charts for the scene!
8. Oh My Venus

This couple will definitely go down in K-Drama history, and cute couple moments like this are the best reason!
9. It's Okay, That's Love

No one will ever forget the chemistry between Jang Jae Yeol and Ji Hae Soo and how brilliant they were for each other. Moment's like these will never be forgotten!
10. Moon Lovers Scarlet Heart: Ryeo

This scene has even been rec-recreated by the cast after the show due to its intense impact, it's moment of solidarity, and IU's brilliant acting.
11. My Love From Another Star

It only takes 15 seconds to fall in love! This scene (this show, really) will live on as an iconic moment of drunk-and-in-love K-Drama excellence!

12. Coffee Prince

This kiss scene for Coffee Prince is perhaps one of the most famous in K-Drama history!

13. Pinocchio

Romantic and hilarious this scene from Pinocchio will forever be one of the shows funniest moments.

Share This Post

Facebook

Twitter