15 Funny Things Foreigners Experience in South Korea
In 2010, I left the United States for South Korea for a number of reasons– one being the need to escape the proverbial Western bubble and challenge my self-identity by physically engaging with a foreign culture.
It was an inner-quest for universal understanding; I wanted to explore human interconnectedness. And yes, I found many human similarities, but it was the cultural differences that stood out the most. The following quirky differences were among the most talked about between foreigners from many different countries, "waygookins" as Koreans call us.
I captured my experience through my YouTube videos, and Luke Martin, a brilliant comic illustrator active around the time I was there, captured those Korean moments through his popular comic series, ROKetship.
1. As a heterosexual man, I've always been cognizant about making sure that I don't police the woman's body. Women, on the other hand, can be quite ruthless to each other; or in this case, be totally unaware of East Asian vs Western cultural differences. I wasn't complaining either way. Nope!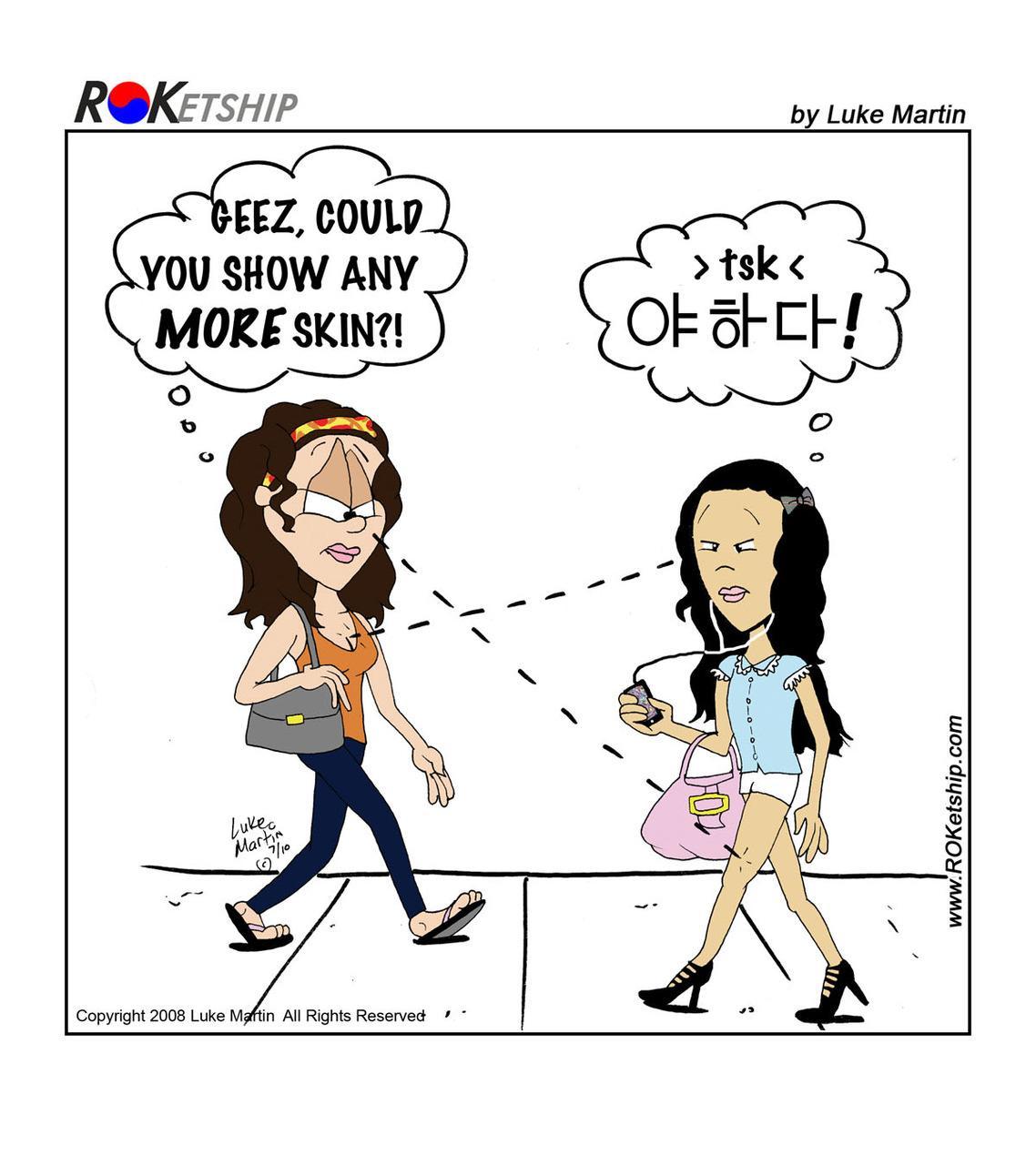 2. Human touch is simply another form of language. It's necessary for cross-cultural understanding, but each individual has different emotional thresholds, especially when Korean ahjummas speak the language a little too loud and forcibly. Old ladies have always been gangsters who simply don't give a damn.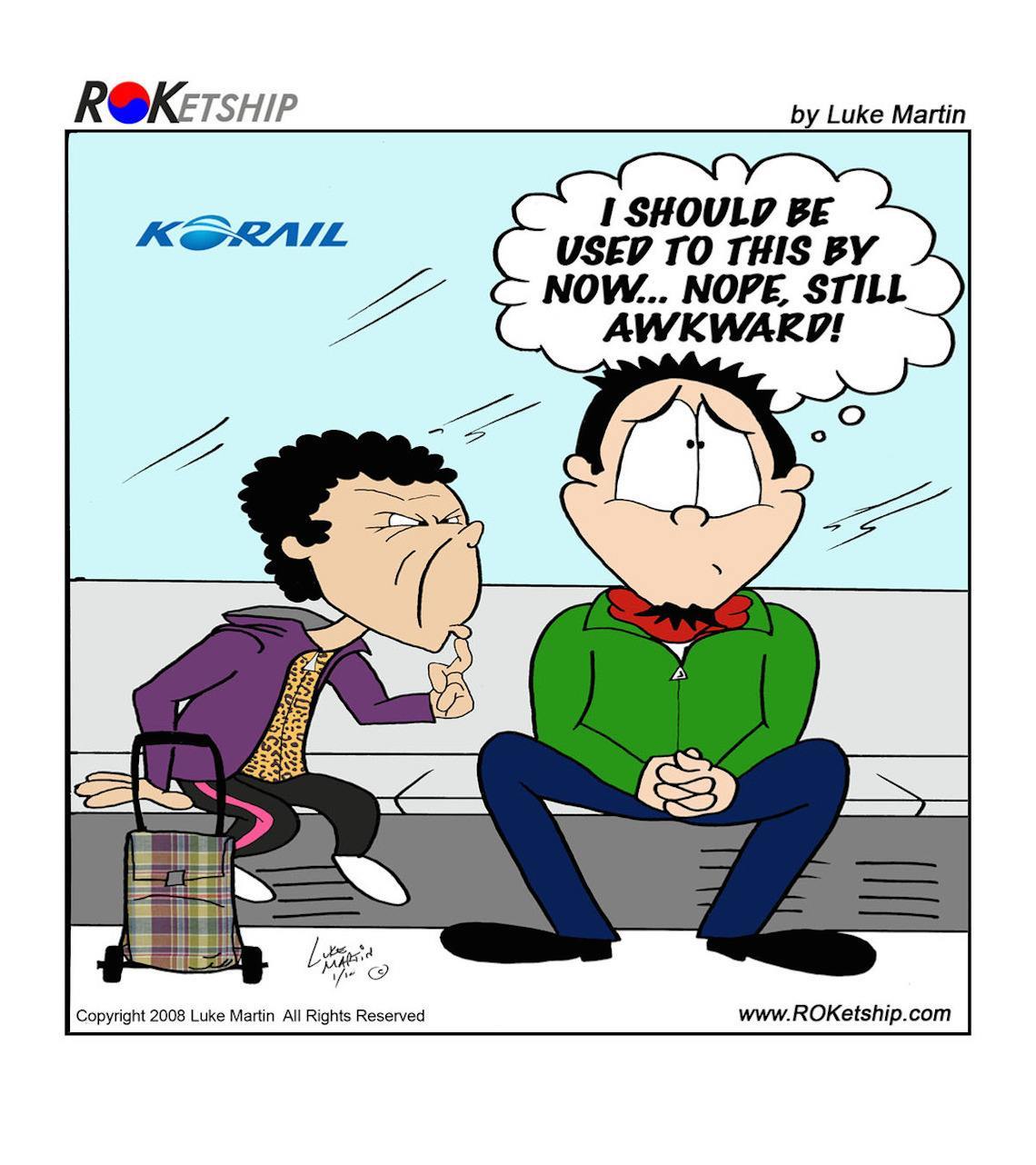 3. For a lot of the Korean apartments, the shower is/was connected to the sink. Let's just say I've had several surprise pool parties from time to time.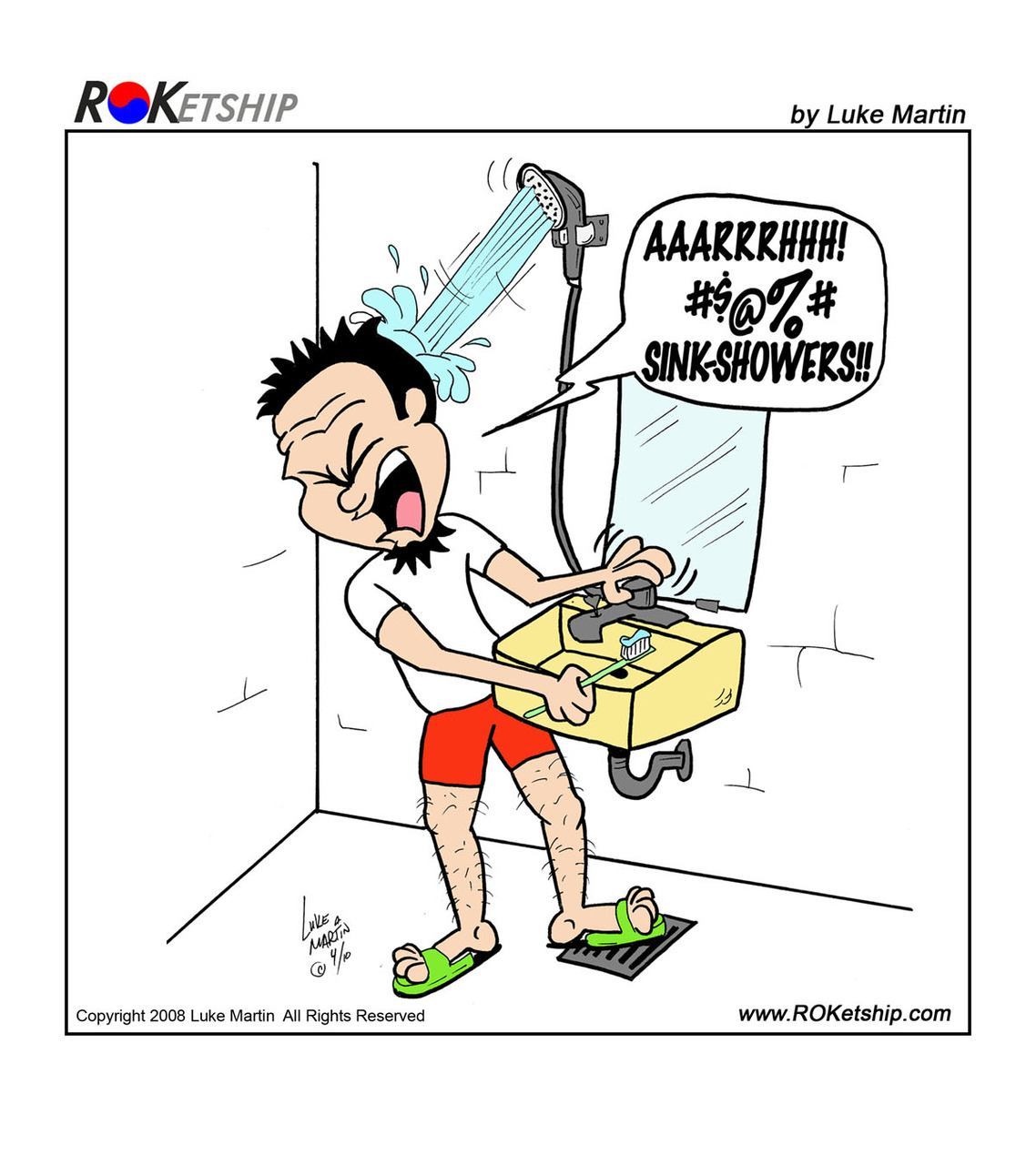 4. Whoever breaks the romanized Korean language code on a consistent basis deserves a date with Kim Hyo-Yeon (김효연). Let's set that up.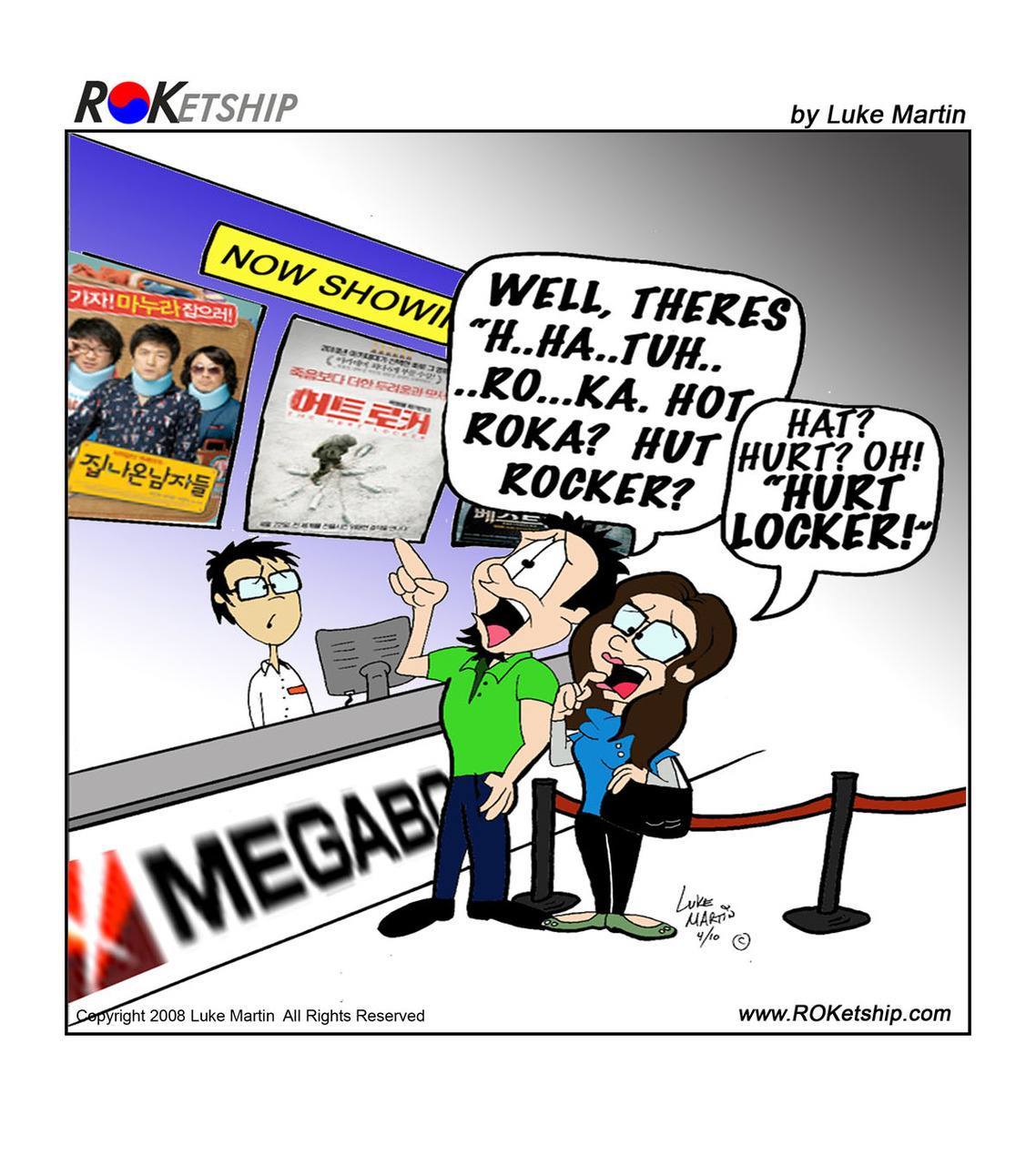 5. For the average Westerner, practicing the art of squatting takes several shitty attempts. You've been warned. Luckily, not every Korean bathroom looks the same. This pleasant surprise is usually found in older public buildings. By the way, squatting is actually healthier.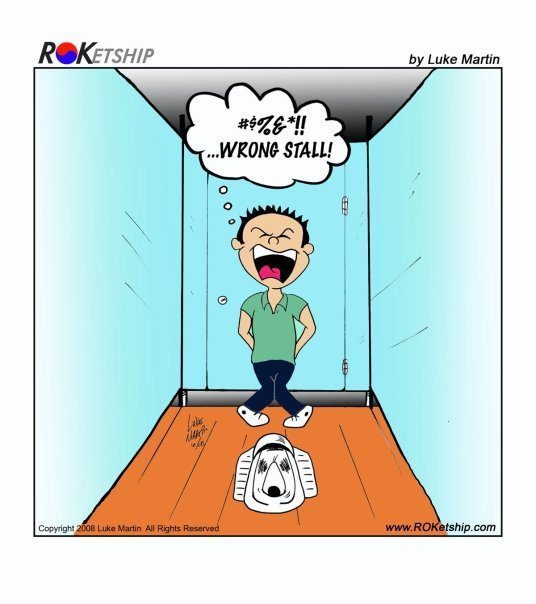 6. I actually enjoyed butchering my students' names. It created better rapport–one of those rare moments where I enjoyed being laughed at. I ruled against nicknames because saying my own name, Wilkine Brutus, isn't an easy task for my own friends.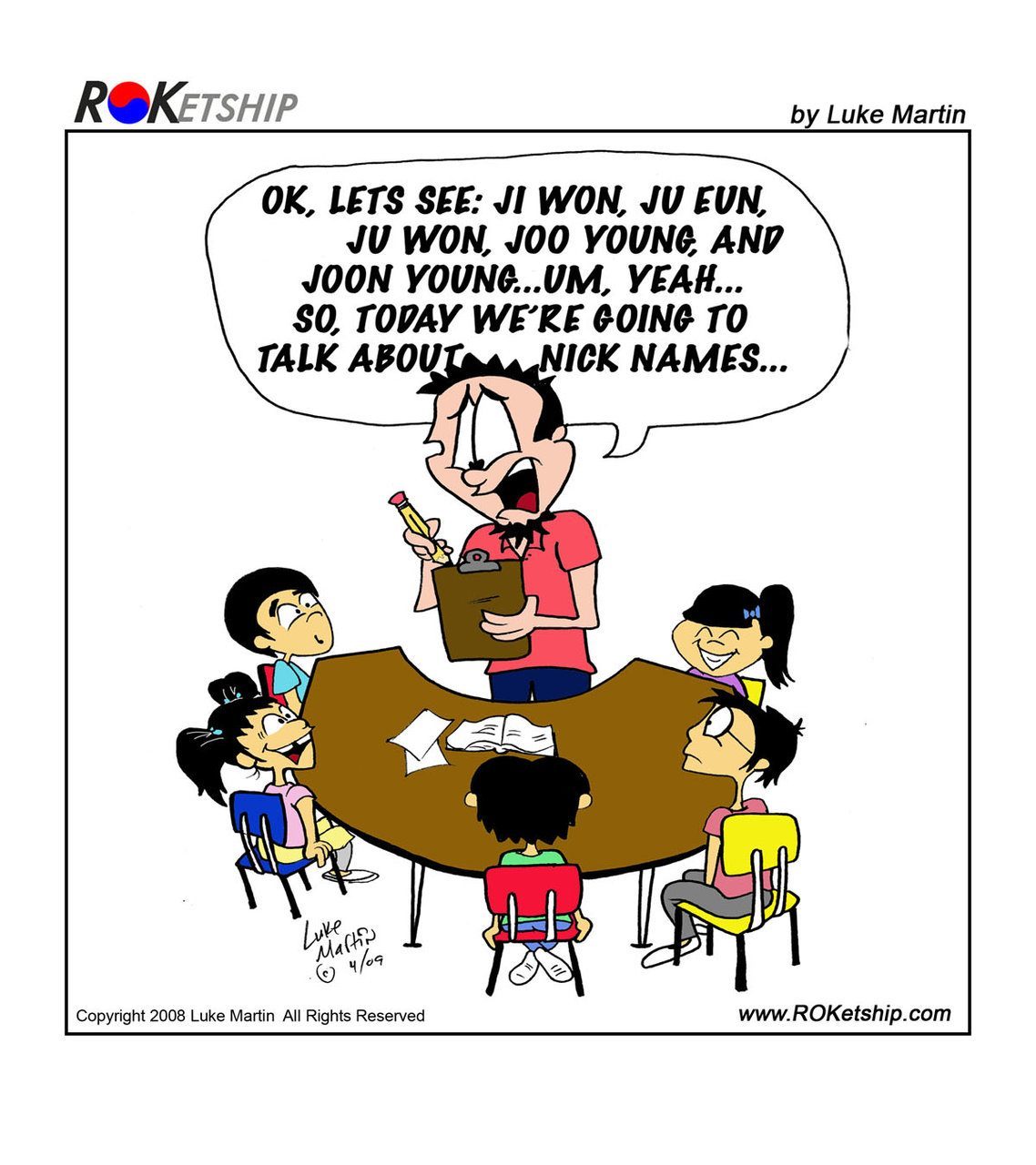 7. You get quite comfortable with being the sudden celebrity–the attention is normalized, but then it gets awkward when another "celebrity" shares the same space.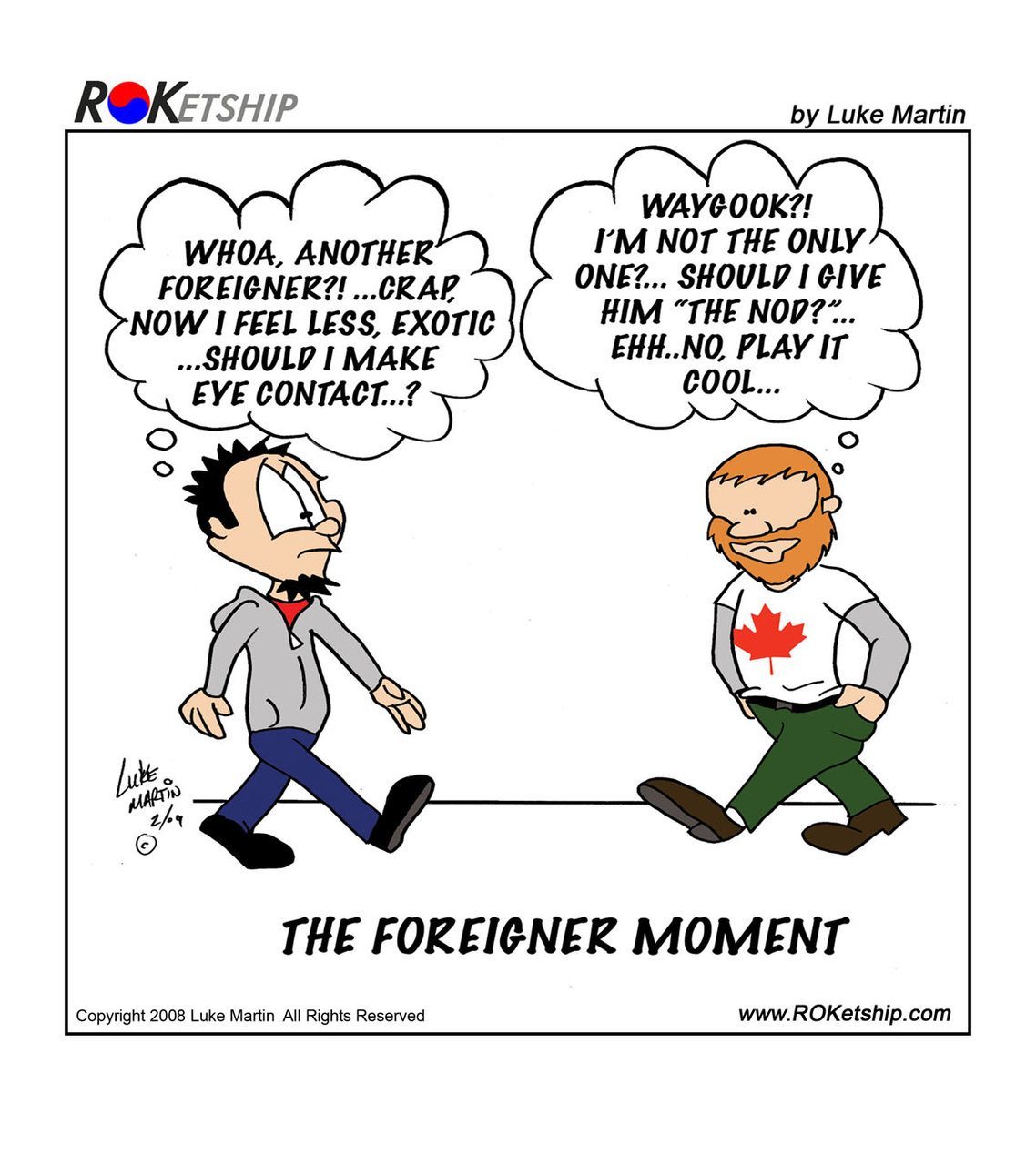 8. The sexualization of the female body is a hot topic in sociological circles–it's, well… you just wouldn't expect it to be so blatant at your local grocery store.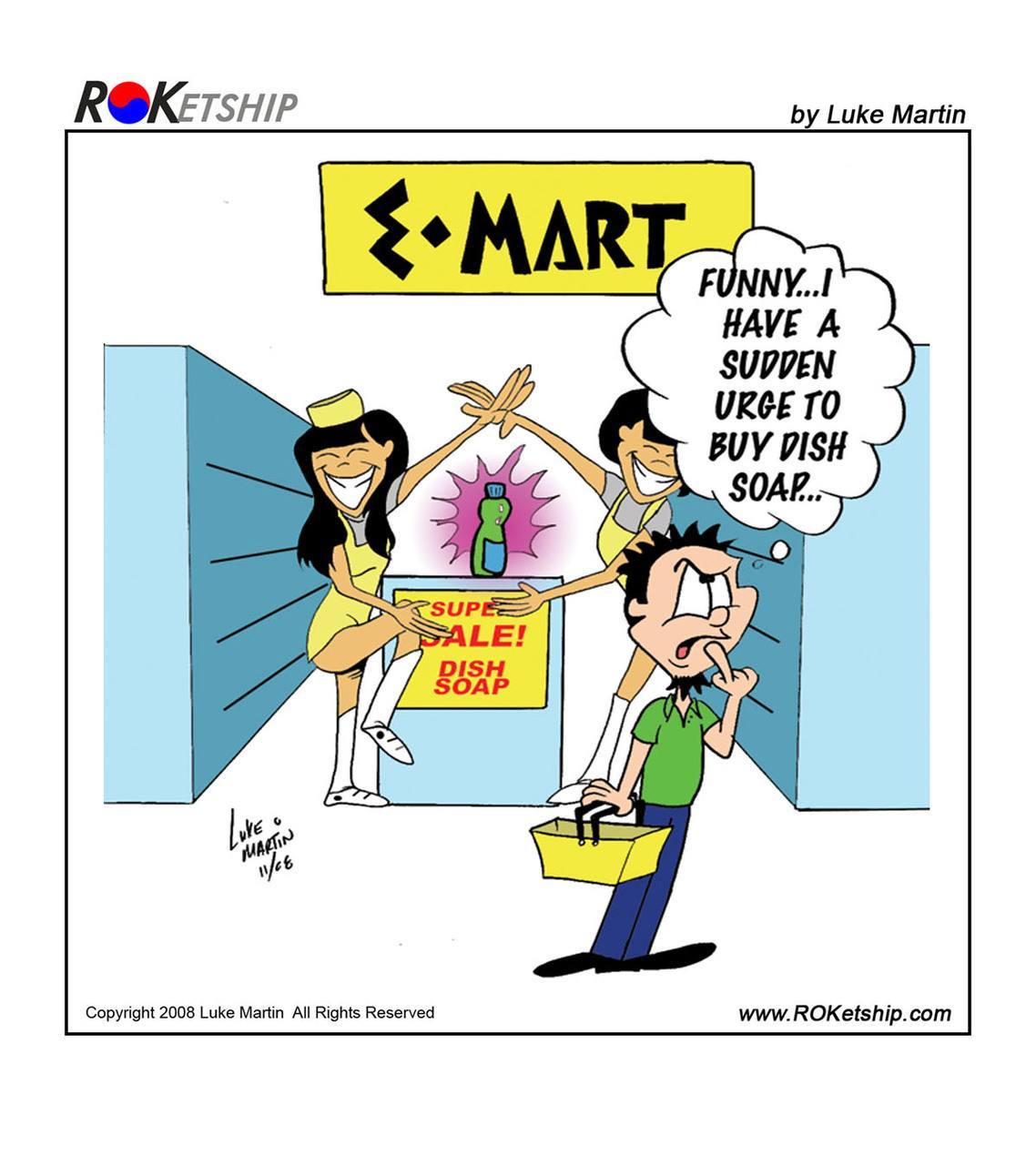 9. K-Pop is dangerously catchy: In 2010, T-ARA's "Bo Peep" song haunted me for a full year. I still have nightmares. "I'm so sorry…" "Poopy Poopy Popi Popi"…help me, please. Geeez!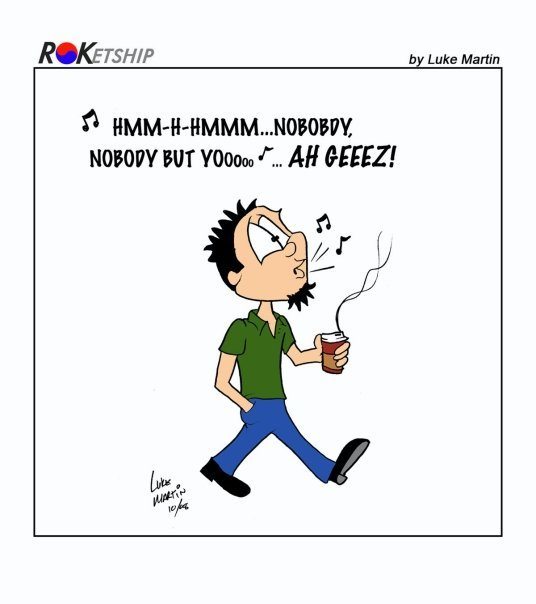 10. Fifty Shades of… umm, Love? I still can't get used to couples dressing alike. When did uniformity become sexy?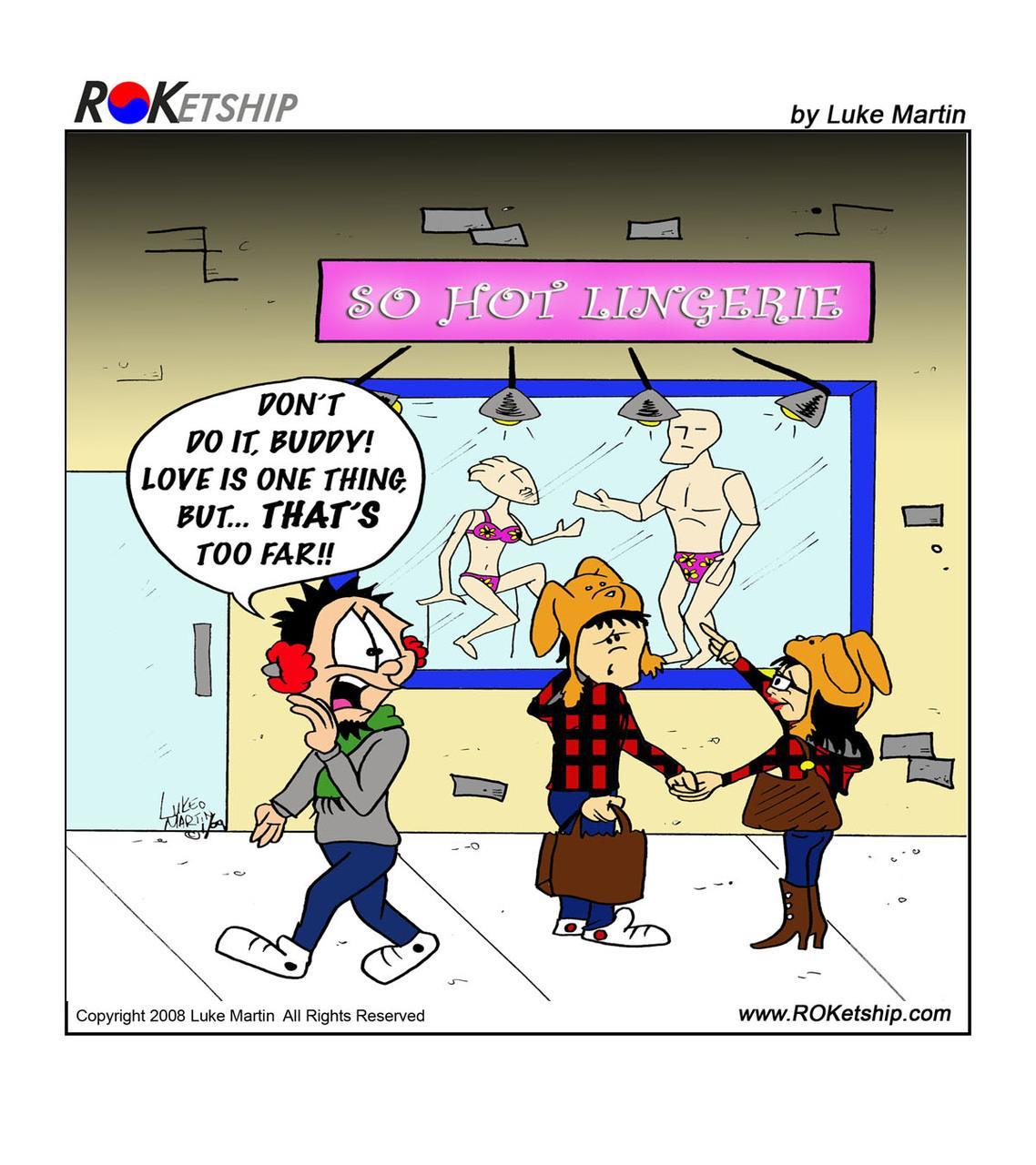 11. Things are changing now with huge job fairs for foreigners living in Korea, but for the average Westerner, you're either an English teacher (public or private) or a member of the military. There are definitely exceptions (media related gigs, Samsung, business owner, etc).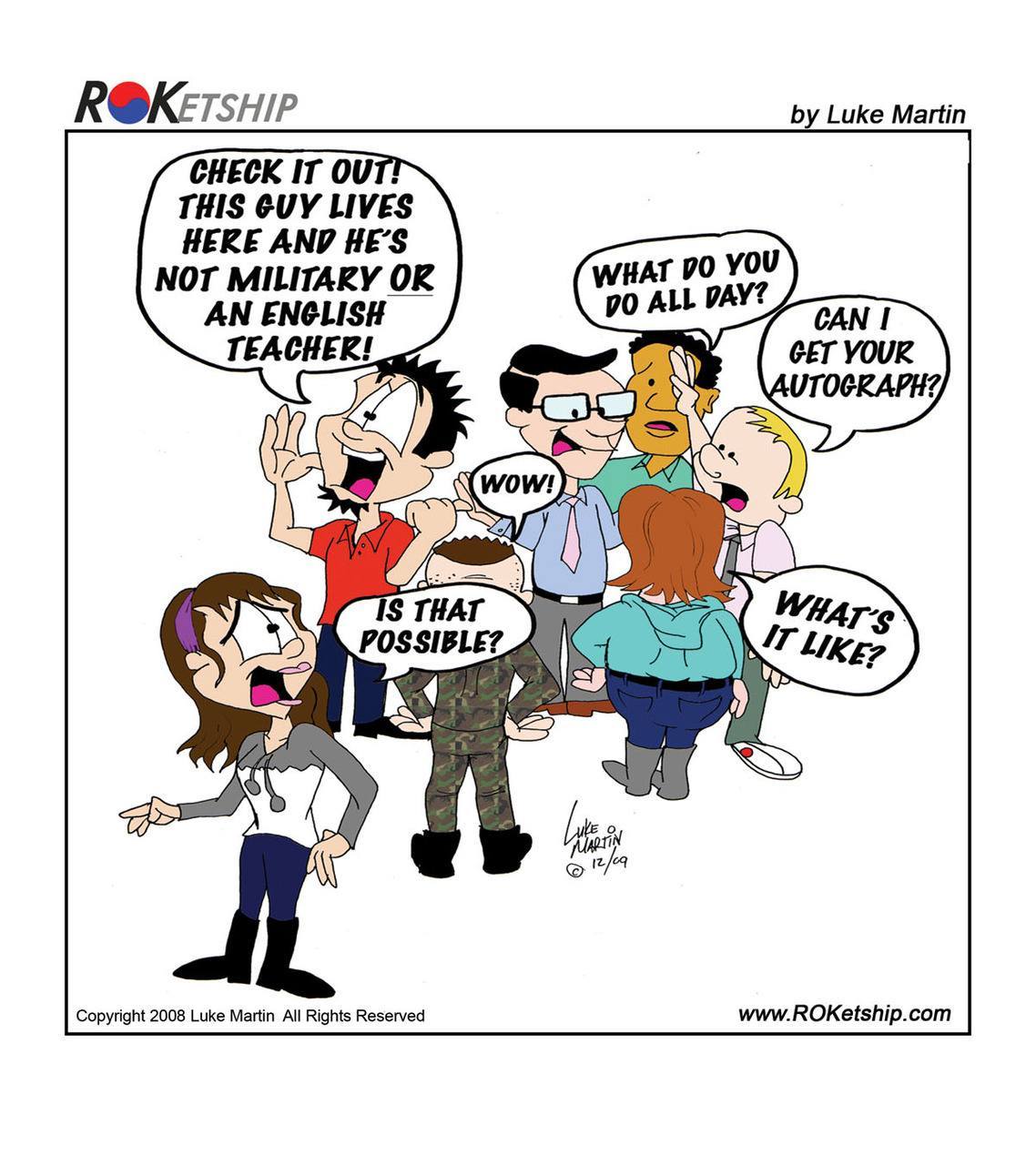 12. Itaewon is a popular district in Seoul for foreigners and foreign business, tourists, and U.S military personnelle. It's also known for some amazing international restaurants. I still remember the hilarious "Itaewon Freedom" song by J.Y Park.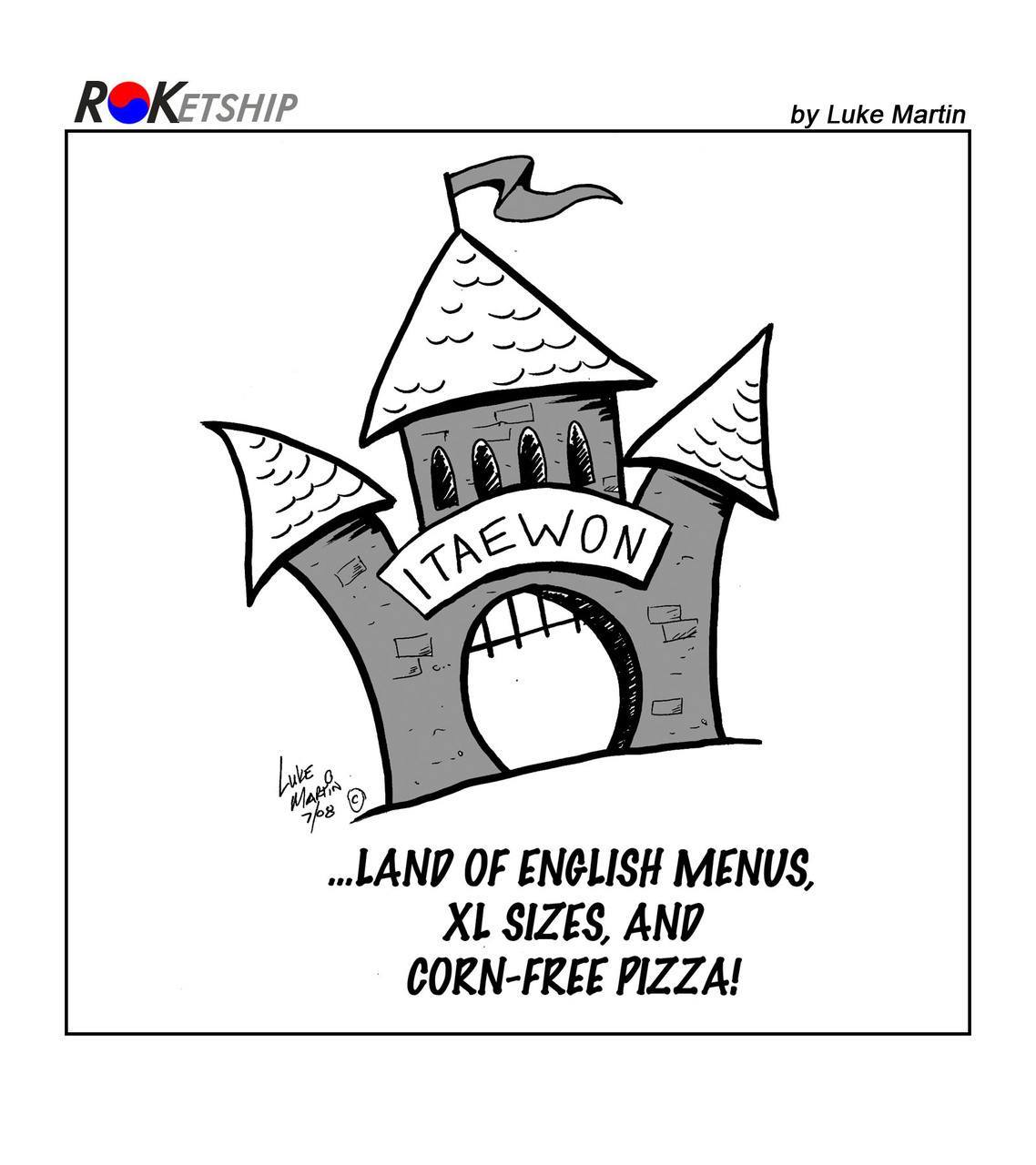 13. South Korea's education system is, by far, one of the harshest school systems in the world. This educational masochism is actually no laughing matter.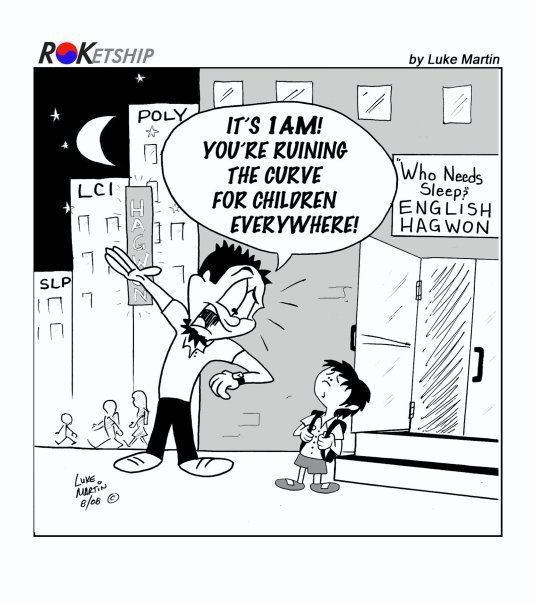 14. There exist totally different sets of garbage disposal and recycling rules in Korea. There are different bags for different kinds of trash. Adhere to the rules or get backslapped mafia-style by an ahjussi or harabeoji (grandfather).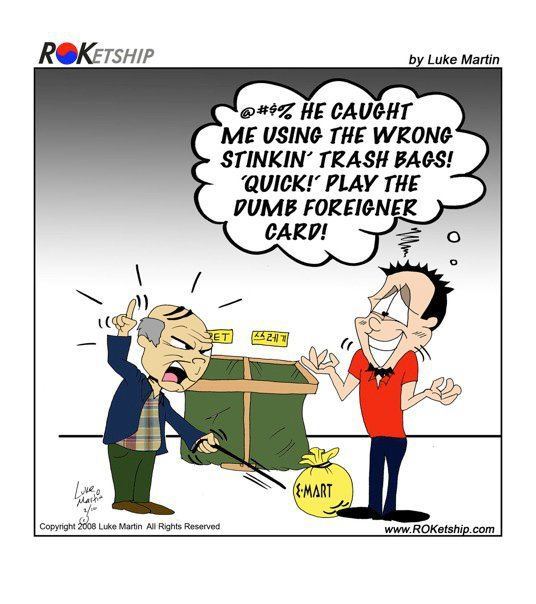 15. Older Koreans take hiking to another level with their, on average, $1,000 worth of high-end hiking gear. Seriously. It's no joke. I predict a mountaineer fashion show on a major mountain in the near future. Let's just hope the runway isn't near a cliff.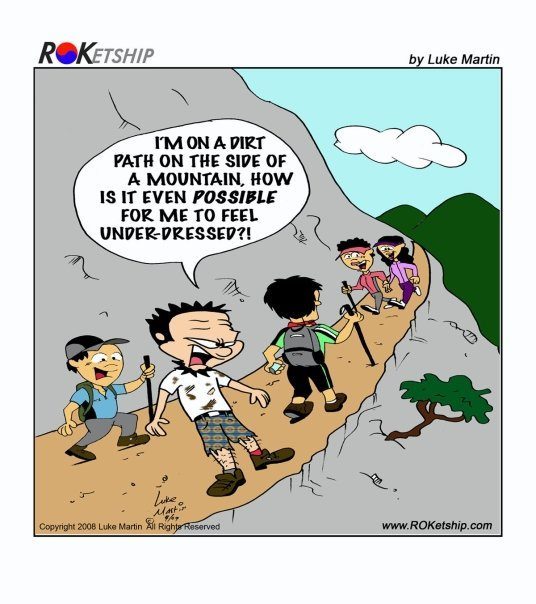 Bonus: Tom Gates, my fellow friend and YouTuber, talked to me about having a North Korean mother and a White father, and how he navigated South Korean culture as a bi-racial Westerner.
---
Read this article on OogeeWoogee by Wilkine Brutus, Koreaboo's newly launched content partner.  Koreaboo's partner platform is where celebrities, content creators and our friends share a unique perspective on Korean content to our readers with original content!
---
About The Author:
Wilkine Brutus is Haitian-American writer, event host, and YouTuber who spent 4 years in South Korea exploring the intersection between culture, human interaction, and language. He's the Content Director for OogeeWoogee (website and multimedia studio), and founder/editor-in-chief of The Vanguard Element. Check out his "Talk & Travel" YouTube Channel and follow his insights on life via Twitter and Instagram. He's a Floridian living in Philadelphia now. OneLove 
Follow Wilkine Brutus on YouTube, Twitter and Instagram.
---
Follow OogeeWoogee on Facebook, Twitter, and Instagram!
Share This Post