15 Times Idols Took Fans' Phones and Gave Them Something Special
K-Pop idols are starting to pick up a new trend that is providing fans with a whole new way to look at them.
Idols interact with their fans in all sorts of ways at concerts and fan meets, such as reacting to posters and waving at specific fans in the crowd. There is a recent trend among idols, however, that has fans losing their minds. It has become increasingly common for idols to pick a phone out of the crowd and take a selfie or video using a fan's phone, thereby giving that fan a unique and personal photo or video. The members of B.A.P and APink are known to do it at their concerts frequently.
Check out 15 photos and videos taken by idols using the phone of a very lucky fan!
1) Chorong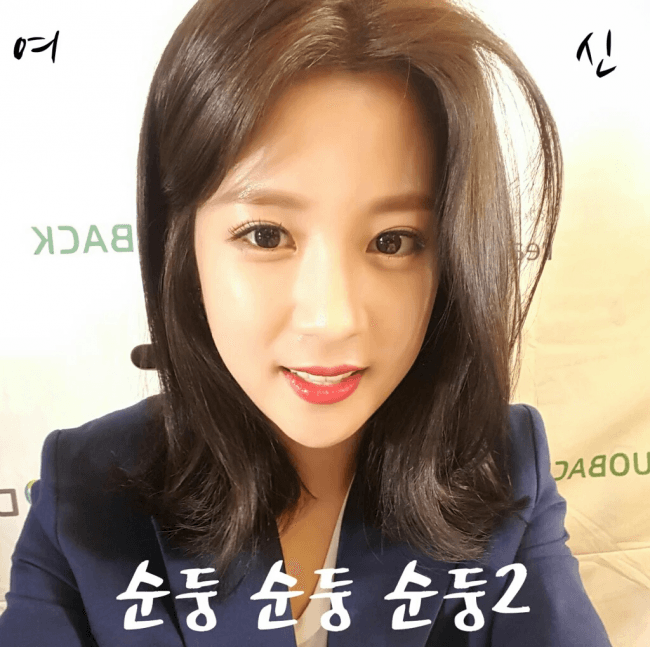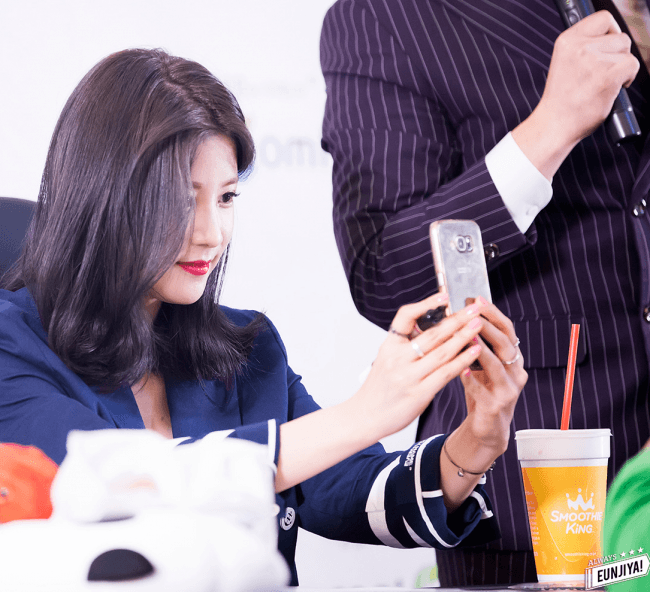 2) Bomi featuring Chorong
Bomi AND Chorong in one video?!
3) B.A.P. 
Daehyun takes an awesome video of himself and the other members of B.A.P. with a fan's phone. This video will definitely be cherished.
4) GOT7
This was a great day to be in the audience at GOT7s fan meet, as they took selcas with multiple phones!
5) Suga
BTS's Suga looks absolutely adorable taking a selfie on a fan's phone.
6) Zico
ZICO TOOK MY PHONE IM IN TEARS I CNA TBREATHE pic.twitter.com/uCwR7wtFAA

— Esha (@SERAPHICJEON) November 14, 2015
Another lucky fan! Zico of Block B takes a fan's phone and takes an awesome video.
7) HOT SHOT
When idols take your phone away to take selcas ? and tells you to take pics of them #hotshot #핫샷 hojeong failed tho ? pic.twitter.com/uzNgIHAIiS

— Ana 아나 アナ (@222analu) July 13, 2015
HOT SHOT members take selfies on a fan's phone! This fan will definitely never delete these photos.
8) Chorong
someone threw the phone on stage for chorong to take a selfie. glad that the guard still kind to give back that phone. lol #PinkParty pic.twitter.com/5o7lKnCRyM

— STAR'ㄹ (@apinkstar11) December 19, 2016
Luckily for fans of APink's Chorong, she loves taking selfies with their phones.
9) Yongguk
Yongguk taking a lucky fans phone and taking a video of himself and nz babyz ?? #LOEAUCKLAND pic.twitter.com/d7Ldx5s9Vc

— cIxcI (@ultsyeoI) May 29, 2016
B.A.P.'s Yongguk records a video of himself with a fan's phone. This fan eve gets a cool dance!
10) Kai
아 미친 제발 풀어주세요
아까 브이해준것도 저긴데 pic.twitter.com/yWAEYICwV3

— 이베 치과예약 (@real__hiver) November 27, 2016
Even EXO's Kai participates in the awesome trend!
11) Sehun
Sehun signed an album and took fan's phone to take a selca..
OH SEHUN is really the king of fanservice?#EXOrDIUMinTaipei pic.twitter.com/Ptedbxwu6e

— ilovejongin✿◕ ‿ ◕✿? (@p_jessyre) November 26, 2016
Sehun takes a selfie on the fan's phone and even signs an album. Talk about lucky.
12) Yunhyeong
Yunhyeong took fan's phone and took selca ? And Hanbin's dance is so cuteeee ?? #iKONCERTinSG #iKONCERTinSINGAPORE pic.twitter.com/kVFUEwdu91

— Nana (@Hanbin_is_Bae) July 24, 2016
iKON's Yunhyeong takes a selfie on a lucky fan's phone.
13) Mark
Got7's Mark takes a phone from a crowd at FlyinCHICAGO and sings into her camera. She's one lucky fan!
14) Himchan
Not only did Mark take a video on her phone, but so did B.A.P.'s Himchan. Every fan wishes they had her luck!
15) Gongchang
B1A4's Gongchan uses a fan's phone to take a very special selfie with fans.
So, make sure your phone has plenty of charge and available memory at your next concert and you might just get the memory of a lifetime!
Share This Post