16 Photos That Prove K-Pop Skirts Are Only Getting Shorter
As the sexy trend in K-Pop continues to grow, girl groups' stage outfits continue to shrink.
Since girl groups' started to adopt the sexier concepts it seems that their skirts just keep getting shorter.

The phenomenon first caught the public's attention when photos of the now disbanded group Delight were posted online.

The series of photographs showed the girls practicing in their studio but it wasn't the groups' fantastic dance moves or their dedication that grabbed people's attention.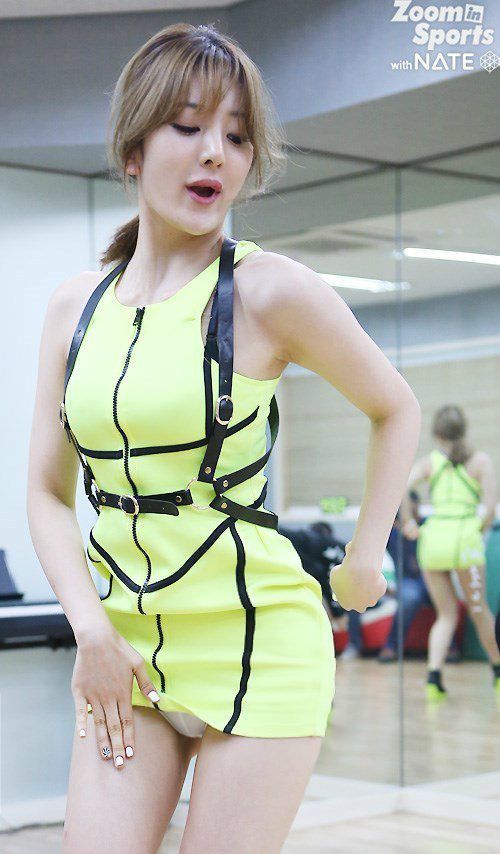 Instead, it was the girls' micro-mini skirts that shocked everyone.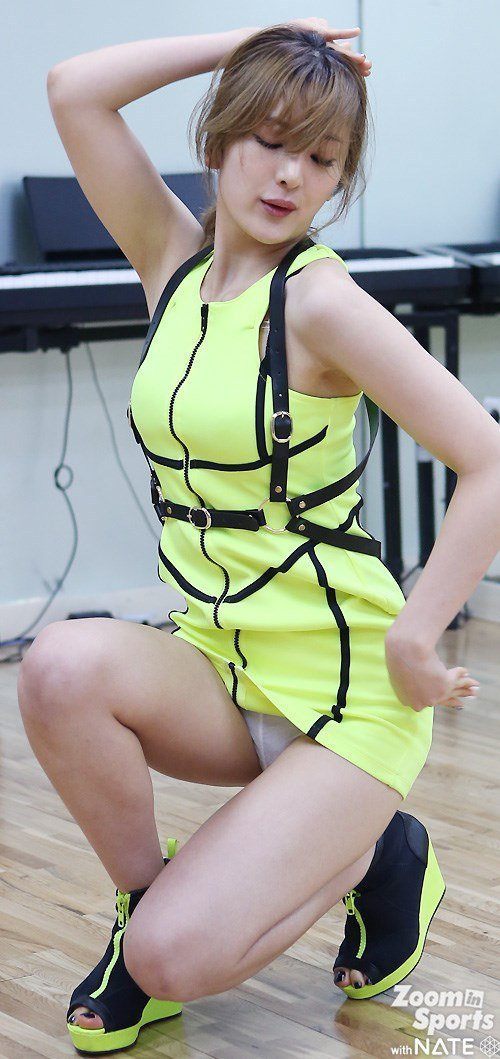 The skirts were so short, some people thought they resembled t-shirts more than dresses.

People were particularly fixated on Taehee's dress length.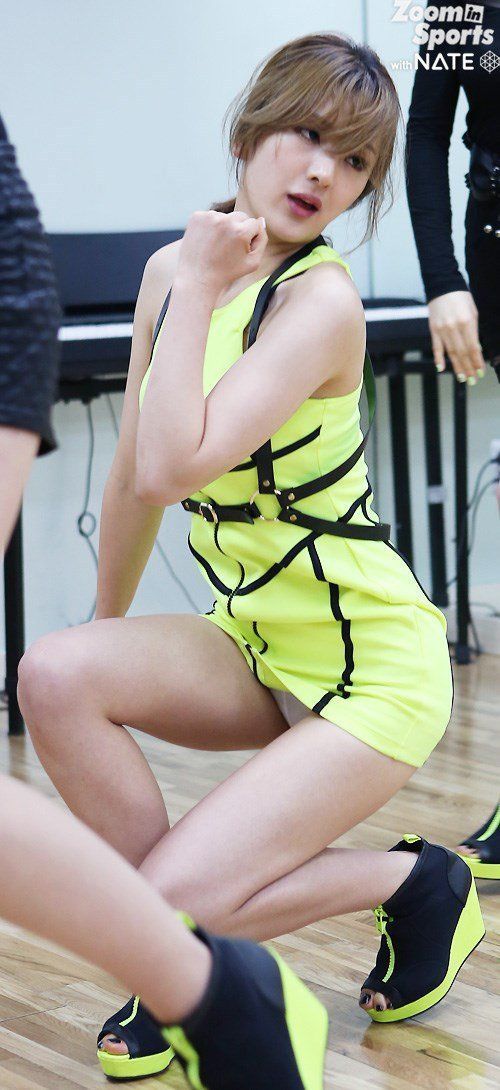 Those in favor of the look thought it was a super sexy concept that also emphasized their idol's amazing beauty.

Since then, the short skirt trend has continued to seem pretty popular.
Oh My Girls' YooA stunned many fans with her super short stage outfit.
AOA's Seolhyun has worn the look and gotten a lot of compliments from fans.
BLACKPINK's Jennie has also tried the trend with much success.
Although the look is still very popular, it's also still a topic of hot debate.
For instance, fans thought the sexy cheerleader costumes TWICE wore at one performance were a little too short.
The main problem fans have with the outfits isn't necessarily the length of the skirt, but how uncomfortable their favorite idols look in them.
Red Velvet's stylists have gotten a lot of hate in the past for some of the outfits the girls wore because the fans thought their idols looked really self-conscience and uncomfortable.
But no fan has denied that their idols are gorgeous with or without their mini-skirts.
Share This Post