25-Year-Old Chinese Woman Fulfills Her Grand Parent's Dying Wish In The Most Heart-Breaking Way
She gave him what he wanted most before he died.
Fu Xuewei is a 25-year-old entrepreneur from Chengdu, China.
She has been living with her grandparents since she was 10, after her parents separated.
Fu is very close with her grandparents and treats them like friends. She takes them on vacations, and they have even gone to night clubs together!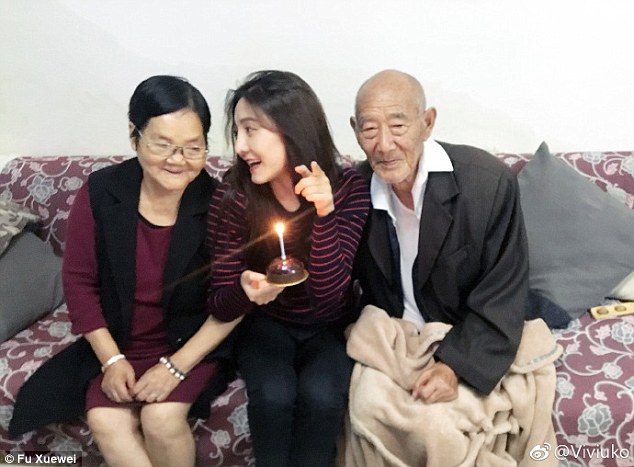 Things changed, however, when her grandfather got really sick last September.
Doctors told Fu that her grandfather could pass away at any moment due to the severity of his illness.
Her grandfather always wished that he could give Fu away at her wedding.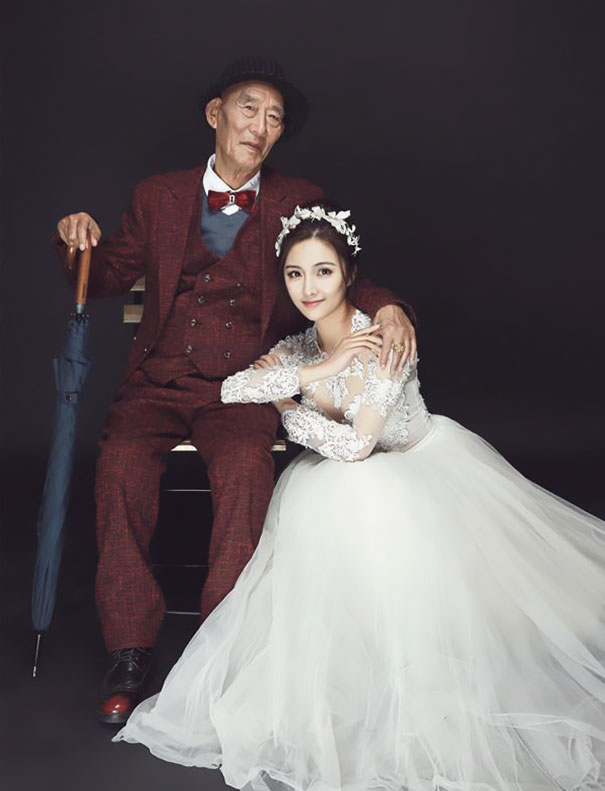 Afraid that her grandfather might not live to see his wish come true, Fu took things into her own hands.
Fu put on a white gown and prepared a wedding photoshoot, despite having no plans on getting married in the near future.
There was no groom, just her grandfather walking her down the aisle of a small church.
Fu kept the whole thing a secret from her grandfather. One day, she took her grandfather to the hospital for a checkup when she casually told him "we're going to take some pictures today."
Her grandfather was still receiving an IV drip when they arrived for the photo shoot!
Her grandfather's illness has changed Fu's perspective on life. She wants to cherish every single moment.
Fu even got a portrait of her grandfather tattooed onto her arm so she will never forget him.
"I had my grandfather's portrait tattooed on my arm because I want my new friends and my children to be able to know what he looks like in the future." — Fu Xuewei
Share This Post