Shin Min Ah Is Responsible For Influencing These 4 Korean Fashion Trends
Shin Min Ah's natural beauty has always been praised by many fans, but her fashion sense has set trends in Korean fashion with every drama she starred in.
Over time, Shin Min Ah's fashion sense has grown, developed, and matured, and every fashion item she has ever worn has always become a trend among girls in South Korea.
Here's a list of how Shin Min Ah influenced Korean fashion through her appearances in these drama series.
1. The Devil (2007)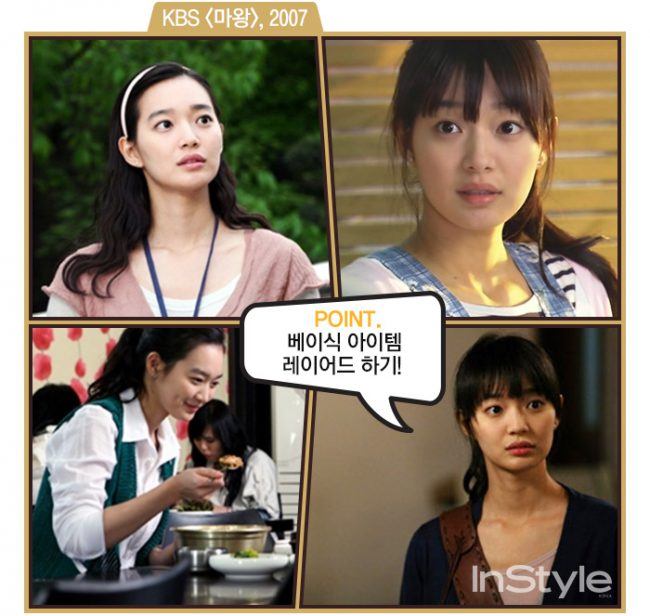 Ten years ago, Shin Min Ah's fashion sense focused on layering basic items such as simple shirts, cardigans, and vests. Her very light, no-makeup inspired look perfectly complemented this innocent and unassuming clothing style. This was because her character was one with super powers, and in order to hide that, she tried to look as average as possible. Soon, the "simple and basic" look became a trend in Korea, and many women started mimicking her fashion sense.
2. My Girlfriend is a Nine-Tailed Fox (2010)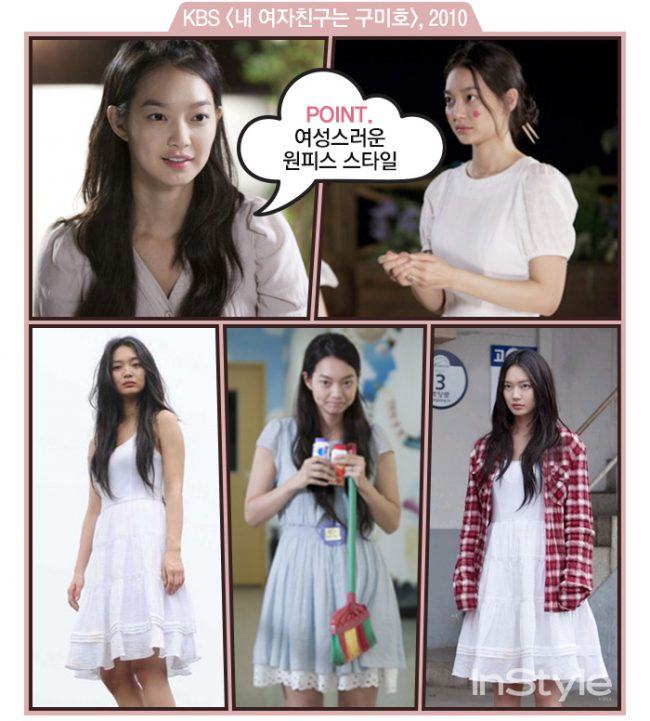 Shin Min Ah played a very eclectic character in this series, in which she played the role of a Korean ghost. To match her character, Shin Min Ah wore mostly white, vintage-style one-piece dresses. This style quickly caught on amongst Korean teens, as it emphasized natural beauty, and reminded men of her unique yet attractive character.
3. Oh My Venus (2015)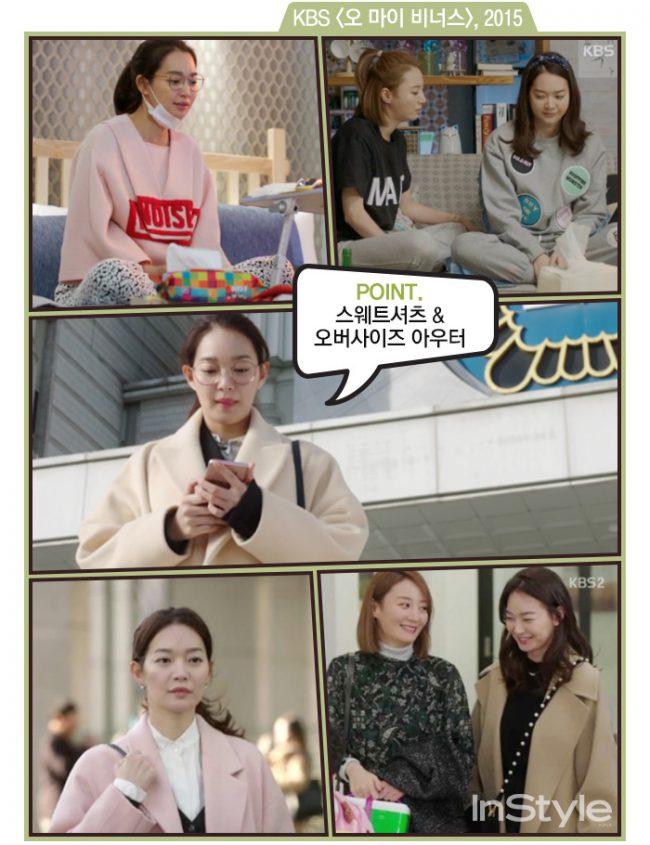 In Oh My Venus, Shin Min Ah played the role of a woman who gradually lost weight throughout the series. In the beginning, when she was chubby, she often wore a casual sweatshirt, and gradually transitioned into wearing oversized jackets as she lost weight in the series. The oversized outerwear gave her a more feminine look and helped emphasize her small figure.
4. Tomorrow With You (2017)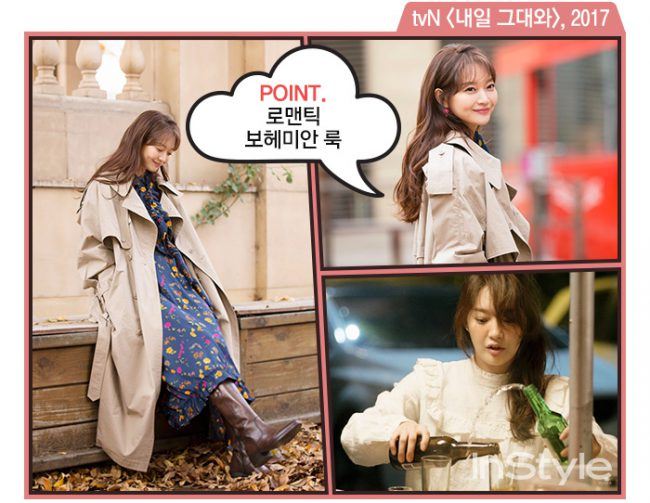 Her newest series, Tomorrow With You, is a fall romance series, and so her fashion sense is full of bohemian style maxi-dresses, brown fall boots, and long trench coats. This trend has already caught on in Korea, and many women in Korea are rocking this look when the weather is not too cold. Nothing gives off the romantic look as much as fall fashion does!
Who knows what series she'll star in next, and how her fashion coordination will influence trends in Korea, or even around the world.
Source: InStyle
Share This Post