5 Times K-pop Idols Looked Like They Attended Hogwarts
It turns out some of our favorite idols love Harry Potter as much as we do and it's always fun when fandoms collide!
Harry Potter is a worldwide phenomenon, so it's no surprise that even K-pop idols enjoy the series. Take a look at these five times your favorite idols dressed up like they attended Hogwarts.
1. AOA's Chanmi
In the early days of AOA, Chanmi was seen dressed as Hermione in their music video Get Out. It was a very cute costume and she even had her potions with her. She would definitely be prepared for Professor Snape's potions class!
2. TWICE's Nayeon
Dressed to Harry Potter perfection, TWICE's Nayeon channeled her inner Hogwarts student on the way to Music Bank back in 2015. She definitely rocked the circle frames and even had a wand in hand. She would be a great fit for Dumbledore's Army.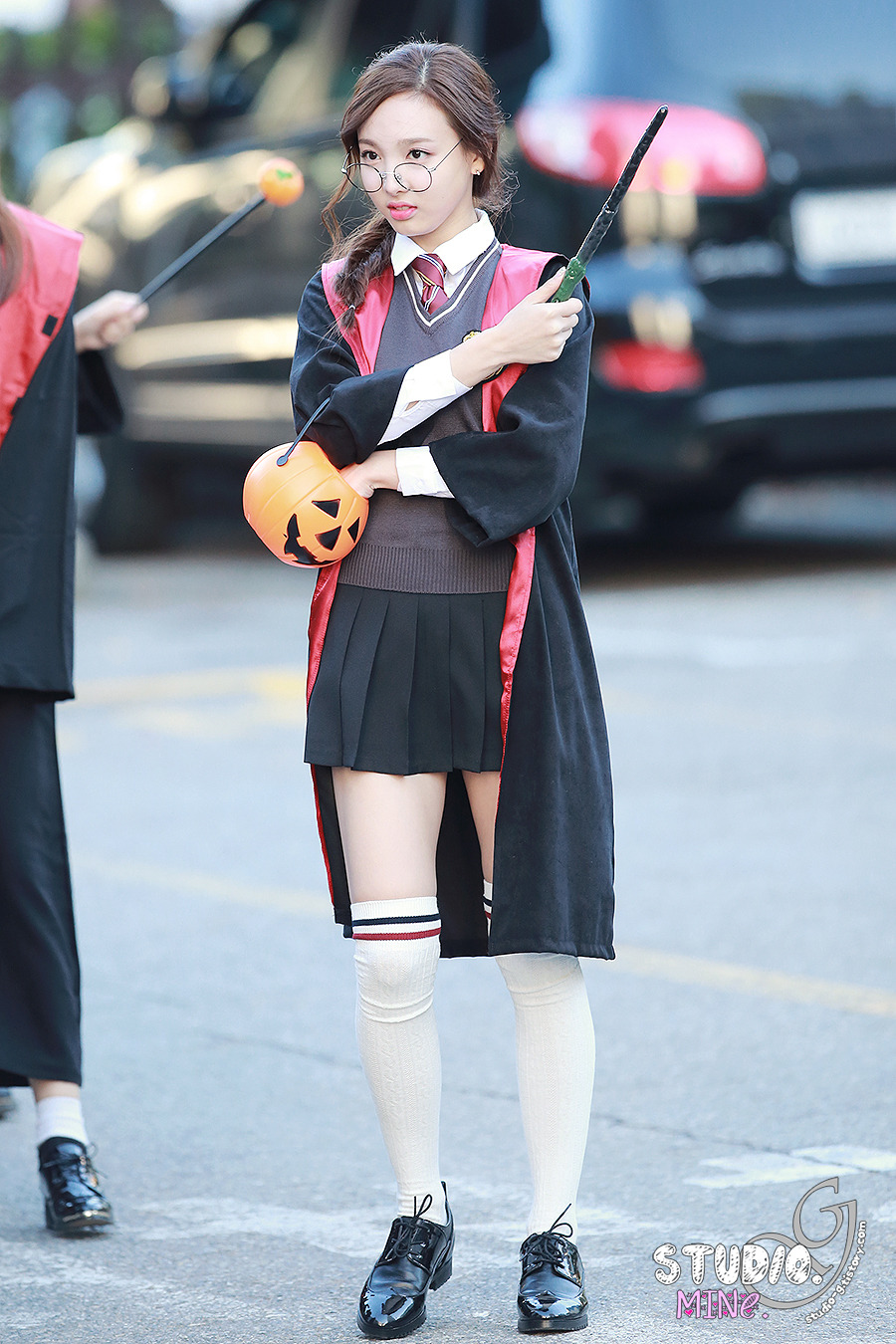 3. EXO's Chen and Red Velvet's Yeri
At last year's SMTOWN Halloween Party, EXO's Chen and Red Velvet's Yeri were adorably dressed up in Harry Potter cosplay, with wands and broomsticks. This duo was ready to take on any wizards in a duel.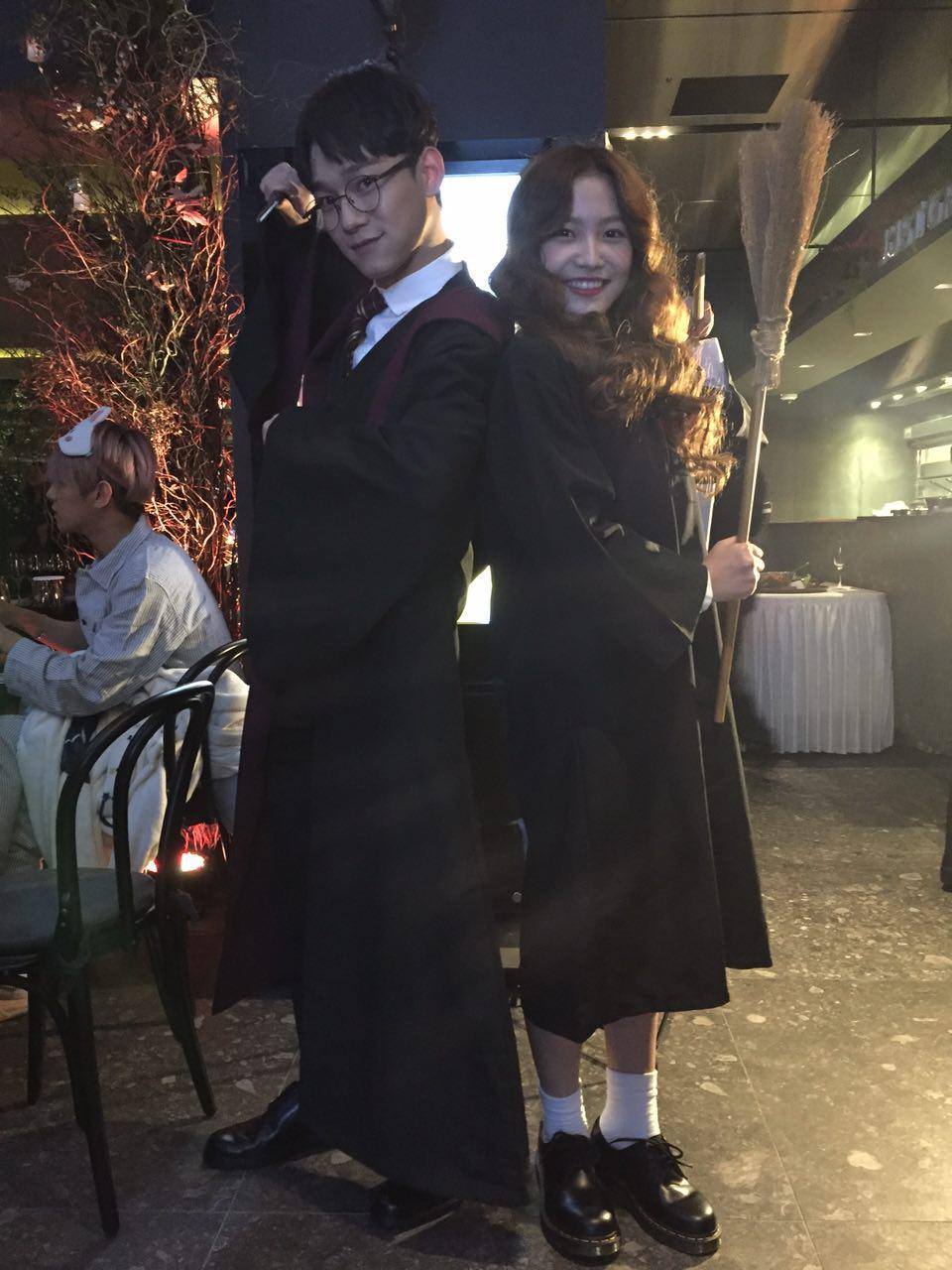 4. SEVENTEEN's DK
In 2015, SEVENTEEN's DK was also seen dressed up as Harry Potter for Halloween. Fans were even lucky to get a video of DK in action in his costume. He even donned the lightening bolt scar and had a light up wand. Now, that's dedication!
5. GOT7
Recently the boys of GOT7 channled their inner wizards at their "SECRETMAS with GOT7″ event with these key, simple Harry Potter cosplay items. The boys were seen with the signature round glasses and Gryffindor scarves. Throw in some wands, robes and lightening bolt scars and this look would have been completed. Now the question, is which houses would the boys be sorted into?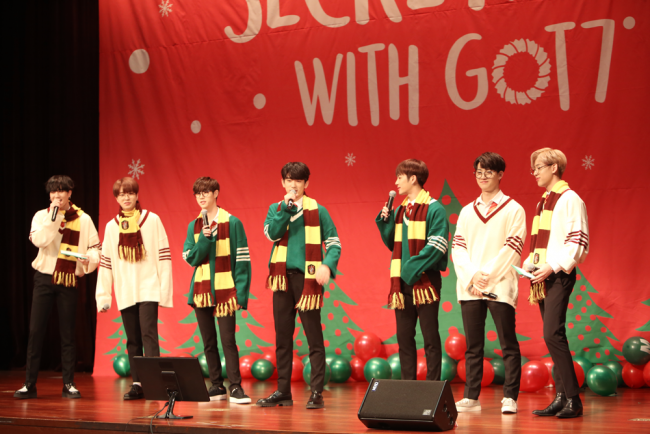 Share This Post