6 times Jungkook and Yugyeom showed us what friendship really looks like
Jungkook and Yugyeom have always been friends, but these sweet interactions show just how close they really are!
The pair has a lot in common. Both born in 1997, the idols are the youngest members of their respective groups. They've also both experienced being shot to fame at a young age, both have hectic schedules, and are both well known to enjoy teasing their elder members. It's no surprise that they get along so well!
Check out some of these cute moments that the pair has shared!
Back in September, fans caught the two talking and laughing together while waiting at the Idol Olympics.
Just a few months ago, a video from KCON Toronto showed Yugyeom dancing flawlessly to the choreography of BTS's "I Need U". He's clearly a fan!
Last week, Jungkook spoke about Yugyeom in a live vlog where he told viewers that Yugyeom was his only friend among male idols. Jungkook also revealed that he was trying to persuade Yugyeom to go bowling with him. How cute!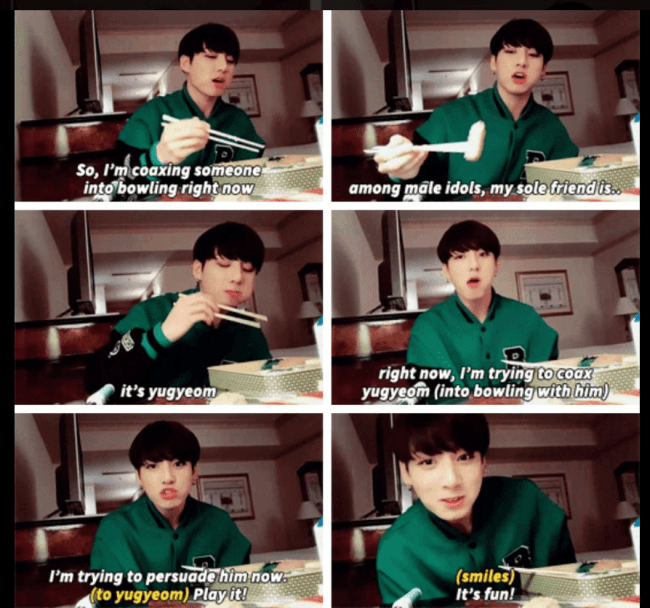 Who could forget this sweet hug at MAMA last week!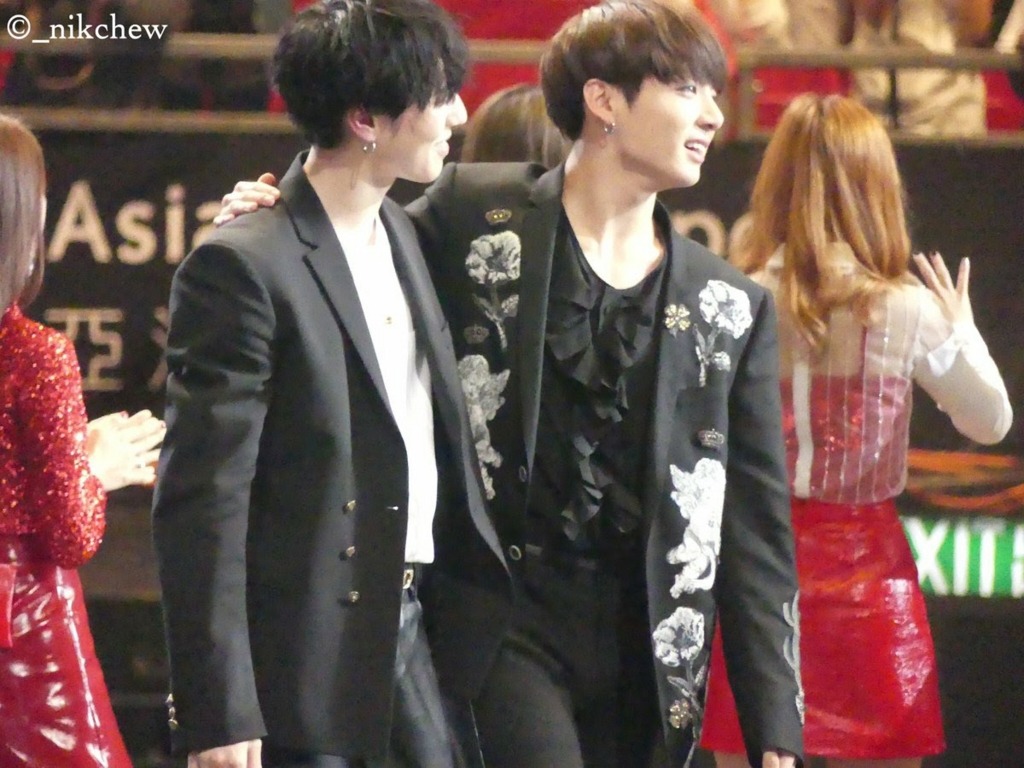 Fans are also in love with their friendship and Twitter is lighting up with commentary!
jungkook hugged jackson,mark, bambam and when he saw yugyeom his smile went big and they hug each other aww pic.twitter.com/JAcXhwpr9w

— Kheila 정구기 ? (@jungkookpetals) December 4, 2016
What do you think of their relationship? Are you envious of their bromance?
Share This Post