7 Celebrities Who Love G-Dragon More Than Most Fans
These celebrities really love G-Dragon and have gone to many lengths to tell of their appreciation for him.

YG Entertainment male group BIGBANG debuted almost 11 years ago and have gained many fans from around the world. Because of their incredible success and influence in the industry, even other idols and celebrities have publicly expressed their love and admiration for the group members. In particular, group leader G-Dragon has built quite a large following of celebrity fans, all of whom aren't shy about showing their admiration for him.
1. Kim Woo Bin – Actor Kim Woo Bin expressed his want to get closer to G-Dragon after both being MC's on Mnet's M Countdown.
2. BTS's Jungkook – Jungkook has shown many times over that he is a big fan of G-Dragon.
https://youtu.be/GhMr4hhngyI
3. Lee Joon – On episode 125 of Weekly Idol, G-Dragon called the former MBLAQ and had quite an awkward conversation about why he liked him.
4. TEENTOP's L.Joe – While speaking of G-Dragon, L.Joe said:

5. GOT7's BamBam – BamBam once wrote a letter to G-Dragon expressing that he wouldn't have gotten as far as he has if it wasn't for G-Dragon.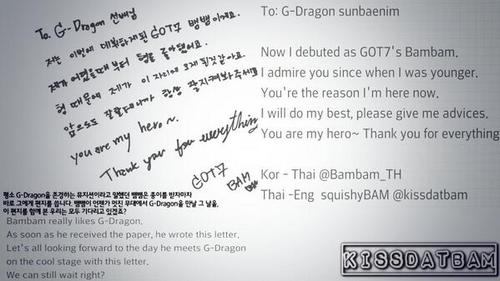 6. Block B's Zico – In an interview Zico said, "We're idols. I originally wanted to work as a producer or a rapper. But, at my current age, I thought that there was nothing else I could do except being an idol. By gaining experience as an idol, I think it can be useful for becoming a producer later on. My goal is to be like Seo Taiji or G-Dragon."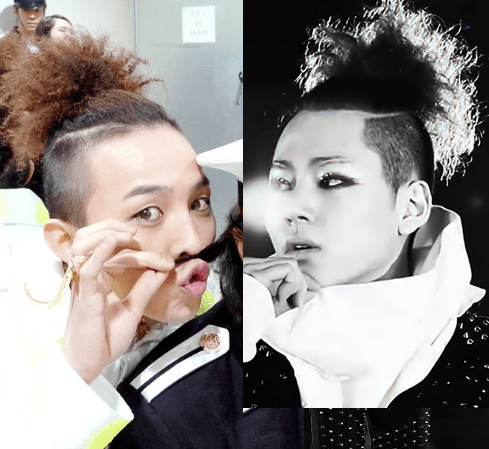 7. Tablo's daughter Haru – After leaving Taeyang for G-Dragon, she proves who her favorite uncle is.
Bonus: G-Dragon seduces Hyung Don
Share This Post