7 Photos of BTS's V In His New Beanie Proving Real Men Wear Pink
It's not always easy being ahead of the fashion curve, but BTS's V proved that nothing could stop him and that real men do indeed wear pink.
V was spotted wearing a hot pink beanie, which featured a picture of a cute emoji with a blank expression on its face. While the hat definitely provided some warmth for his head in the cold winter weather, V didn't seem bothered at all and he continued to smile and joke around with fans throughout the event.
In addition to the pink hat, he also wore a puffy black Puma jacket with a matching black turtleneck sweater underneath. Although the bright hat didn't look like it'd go well with his dark outfit, V has a way of making anything he wears look good.
Check out the adorable photos of V and his cute hot pink beanie in the photos below: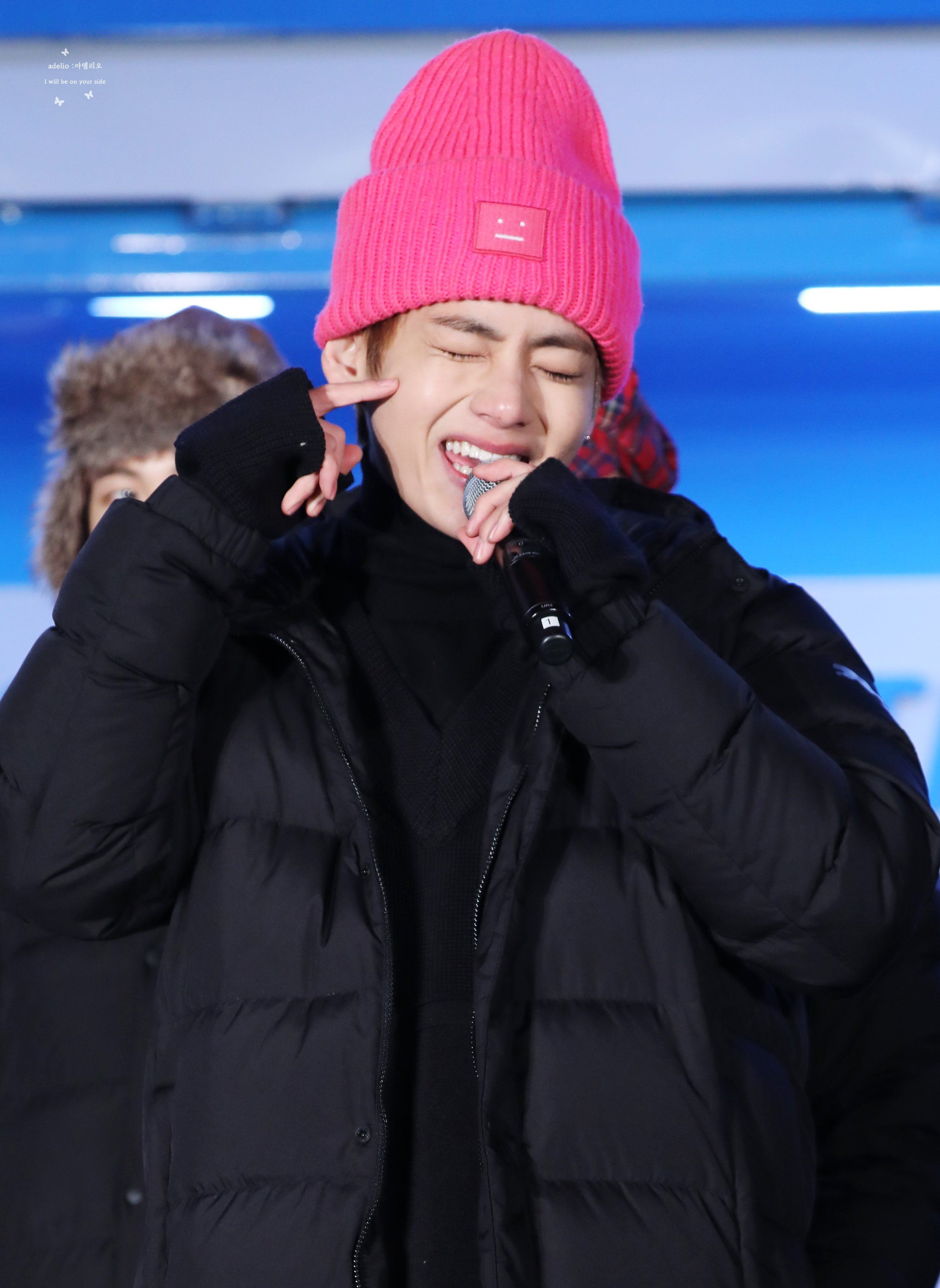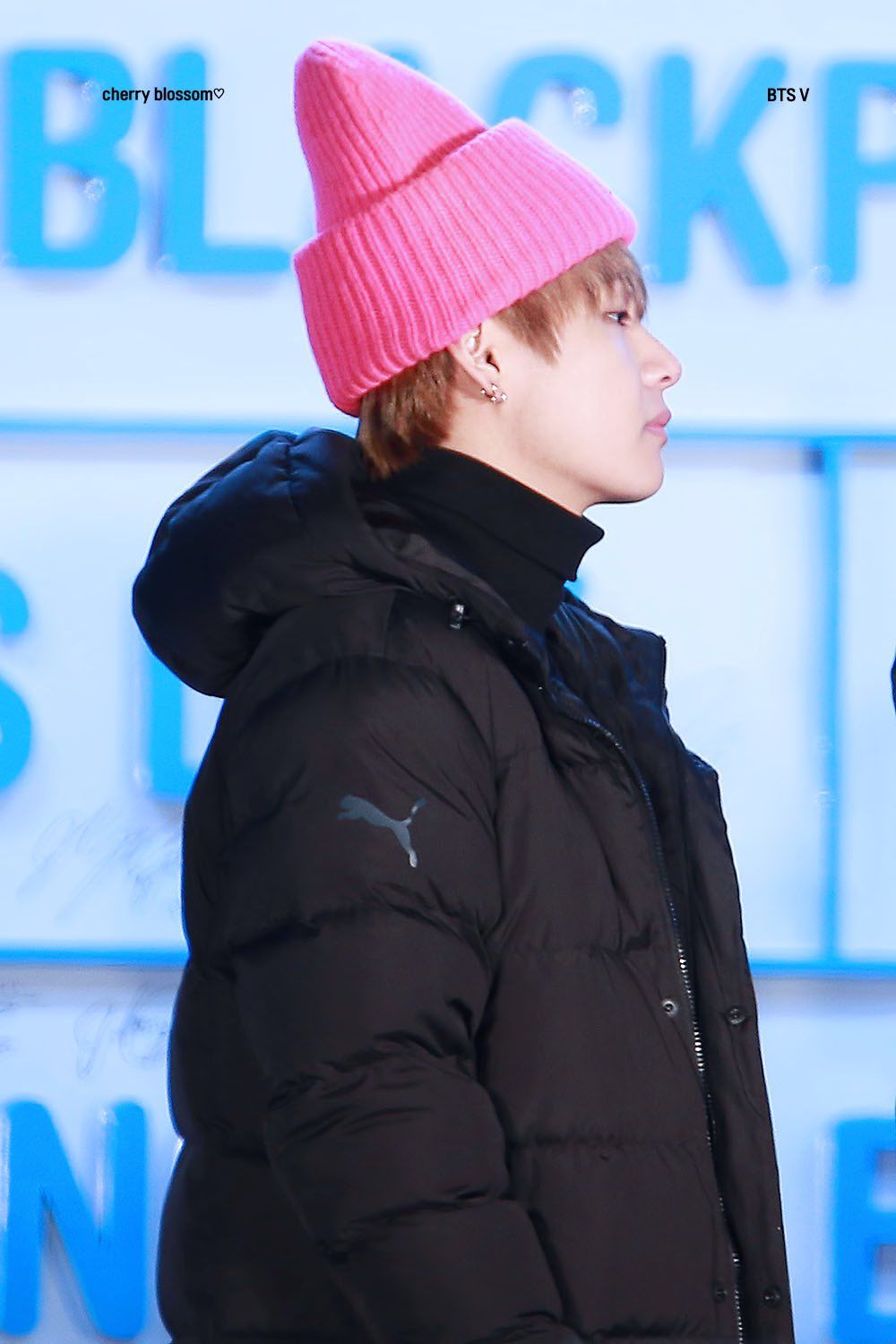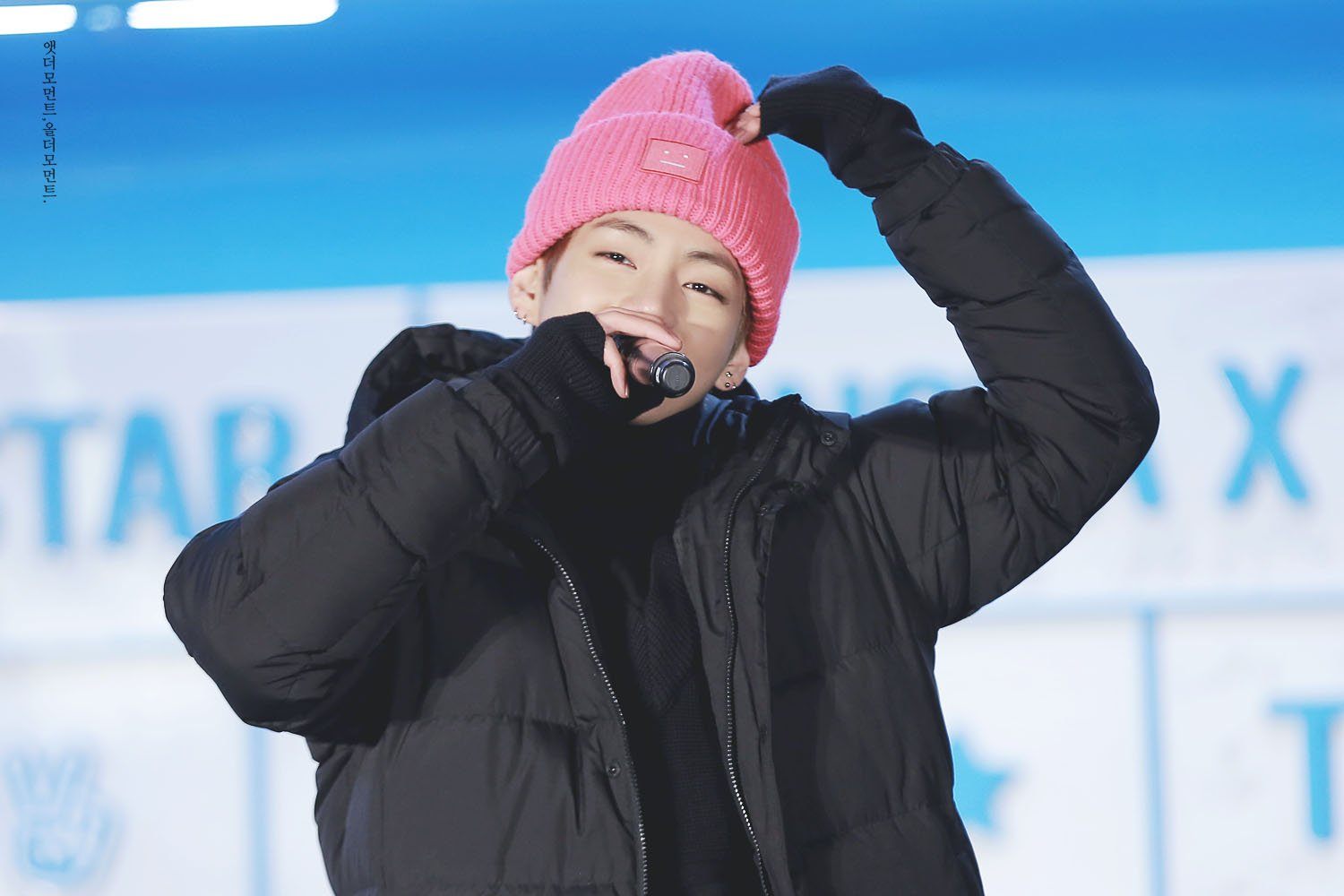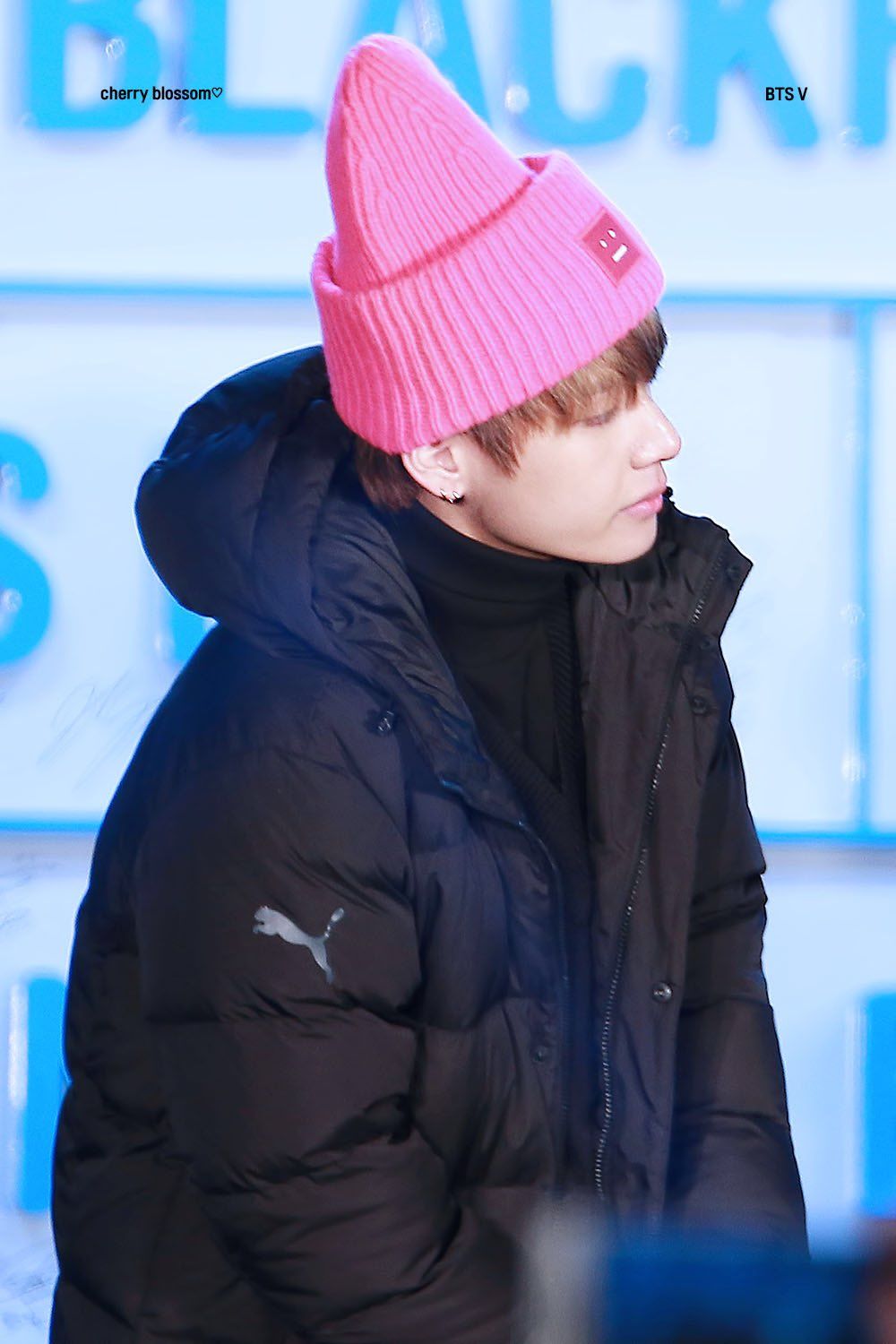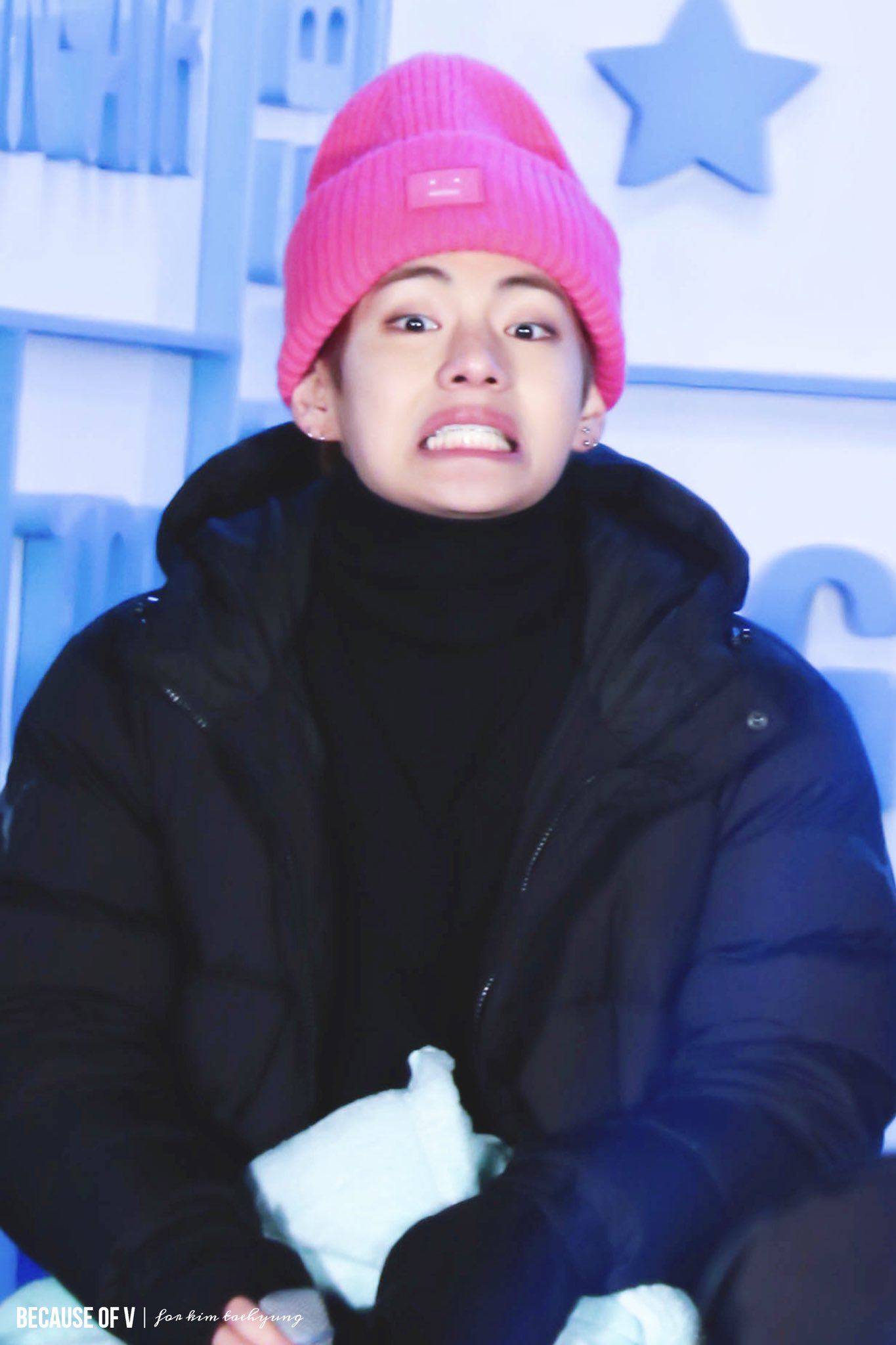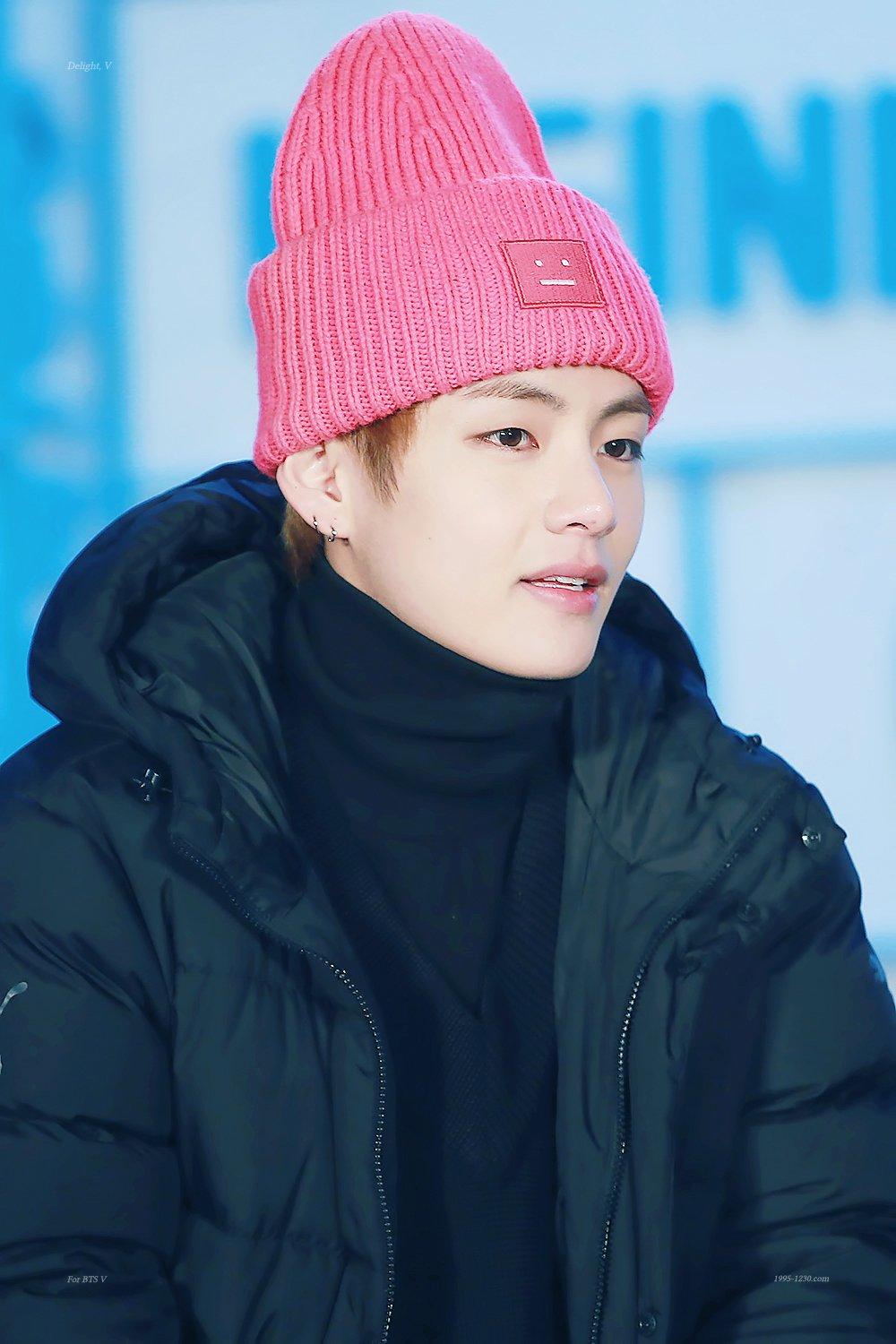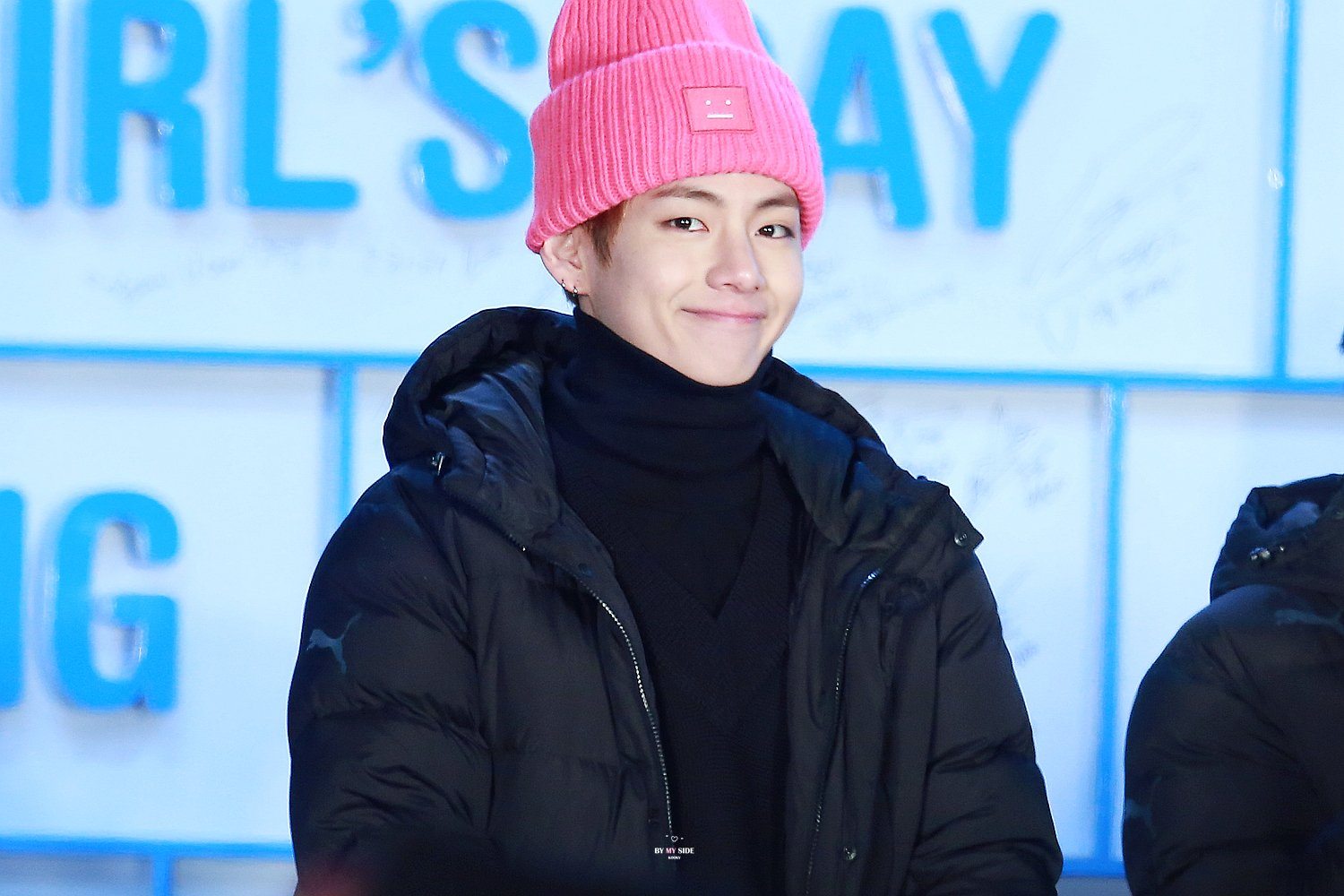 Share This Post